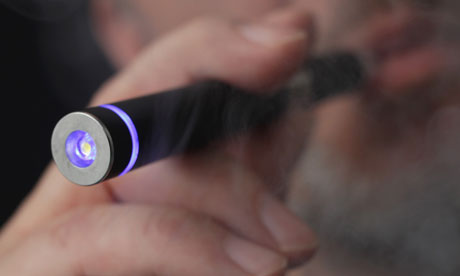 After vapers first come into contact with E-cigarettes, they are usually bewitched. Their first reaction is to want to try all the possible flavors, to make their own liquids, experiment with self-made cartomizers or atomizers and of course find the one E-cig that, as in Lord of the Rings, would rule them all.
Greensmoke E-cigs are quite popular and many users find them excellent. As opposed to other models, Greensmoke E-cigs come with a new atomizer after every cartridge change. Also, they produce a reasonable amount of vapor so they are quite fun to smoke and it offers resistance when drawing so it mimics the feel of a real cigarette. Another pro is the ease of use and to maintain because of the simple design of both cartomizer and battery, and the best part is the battery life which is above average when recharged correctly. There are of course some downsides: users find the product quite large so it may be uncomfortable to keep in your mouth when multitasking, and as with many other E-cigs, the cartomizers may leak nicotine juice.
Joye 510 is another popular model on the market, versatile, comes in many sizes, offers different types of batteries, both with manual and with automatic push button, produces great vapor and has an array of atomizers that make your vape as pleasant as possible. The automatic battery feature is excellent if you like to simply puff on your cigarette but the drawback is that they may leak if overfilled with e-liquid because they use a pressure switch that needs a hole at the top of your battery. This type of E-cig also offers atomizers that can hold up to 6ml of e-liquid, which can last for several days without requiring a refill, feature that is considered by many users as quite useful.
The Blu electronic cigarette is one of the most popular personal vaporizers out there because of many features, the most striking being its Blu Pack. Modeled like a flip-top pack, it can hold up to five cartridges and works as a portable battery charger (it can charge up your batteries up to six times before it needs a recharge). The pack also connects easily both to wall outlets and USB ports so you can conveniently recharge it almost anywhere you need and is highly durable, even in case of leakage. And when trying to keep up with the times, Blu Cig manufacturers have incorporated an excellent social feature into the Blu Cig packs: they will flash and vibrate when and if another Blu Cig user and even retail stores are in a 50 feet radius. Moreover, with the micro-USB connection, vapers can also use the pack for Facebook or Twitter storage and sharing purposes. Now that's what I call a complete marketing strategy! And if all these features don't convince you, flavors are also exclusively created for the brand and are propylene glycol free.
There are of course many other E-cig manufacturers that offer similar produce but these brands are at the top of users choices for a reason- give them a try and see what strikes your fancy!