Epson a leading brand in the world of printers has some amazing product line for all types of consumers. We got our hands on one such amazing A3+ Inktank multifunction printer called by the name Epson L8180. It is a printer especially designed to print photos and supports upto A3 size paper. Let us see the main features of the printer and how it performs
Epson L8180 Printer review – A3+ Inktank multifunctional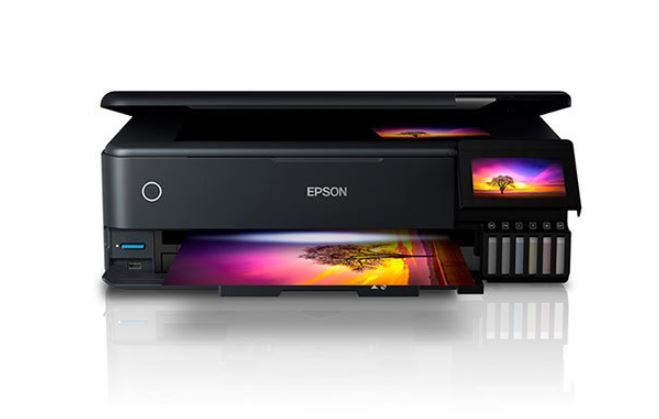 Design
Epson L8180 is built with a very reliable plastic material and is quite sturdy. The printer has a touch LCD panel(10.9cm) which is very useful while operating the printer. There are multiple ways one can feed paper to the printer. The output tray has a motorised mechanism using which it can be ejected or reinserted. Due to this the printer can maintain its compact form factor. There are total 6 ink levels visible (2 for black, 1 grey and 3 colors – cyan, magenta, yellow). It has one USB type B port to connect it with a PC, one USB 2.0 port to connect usb drives and print directly, one ethernet port for network connection, and one memory card slot for direct printing. The printer supports scan, copy, and printing along with duplex printing- all the functions. Overall the design of the print is quite well built and easy to use.
Performance
Epson L8180 is an amazing performer when it comes to printing pictures. The print quality is one of the best I have seen in the market. The colors are so accurate and deep especially the blacks – when you use good quality glossy papers. I tried the 4×6, A4 and A3 printing(all borderless) and the output was really good. All thanks to the 6 color Epson claria ET premium ink combination that the printer uses to define each detail correctly. Apart from this you can print on compatible CD/DVD too, directly print card/craft papers from this printer. It supports 1.3mm thick paper and upto 2m long which is helpful. One thing I noticed that Epson has this heat-free technology in place due to which its efficient and prints at good speed as well by saving power. The WiFi connectivity along with the Epson Smart panel app is a great combination for wireless printing. One can manage the full printer by just using a simple smartphone app – its really handy feature. The speed of normal printing of documents is amazing and it supports auto duplex(both sides) printing as well. Coming to the inputs – you have cassette 1 for the glossy papers, cassette 2 for the A4 printing and rear-feeder for printing upto A3 documents. You can choose the type of input after inserting documents, CD, glossy paper etc – it automatically gives you a prompt on the LCD panel. I would like to call Epson L8180 a "Real Smart Printer" for this digital age.
The maintenance of the printer like nozzle check, head cleaning, firmware upgrade are simple as well and can be done via PC, mobile or even the touch screen LCD too. I never faced any issue with the connectivity from any device. Its just that one needs to remember the cassette 2 to load A4 size paper is the front-bottom cover itself – you pull the flap after opening. The cassette 1 to load glossy papers is visible after opening the front-bottom cover. And the rear feeder is present in the top-back flap. While printing make sure that you select correct input feeder option so that it chooses correctly. I faced little difficulty understanding it by myself – but was easy after referring the user guide provided with the printer.
You can check out the complete technical details here in the brochure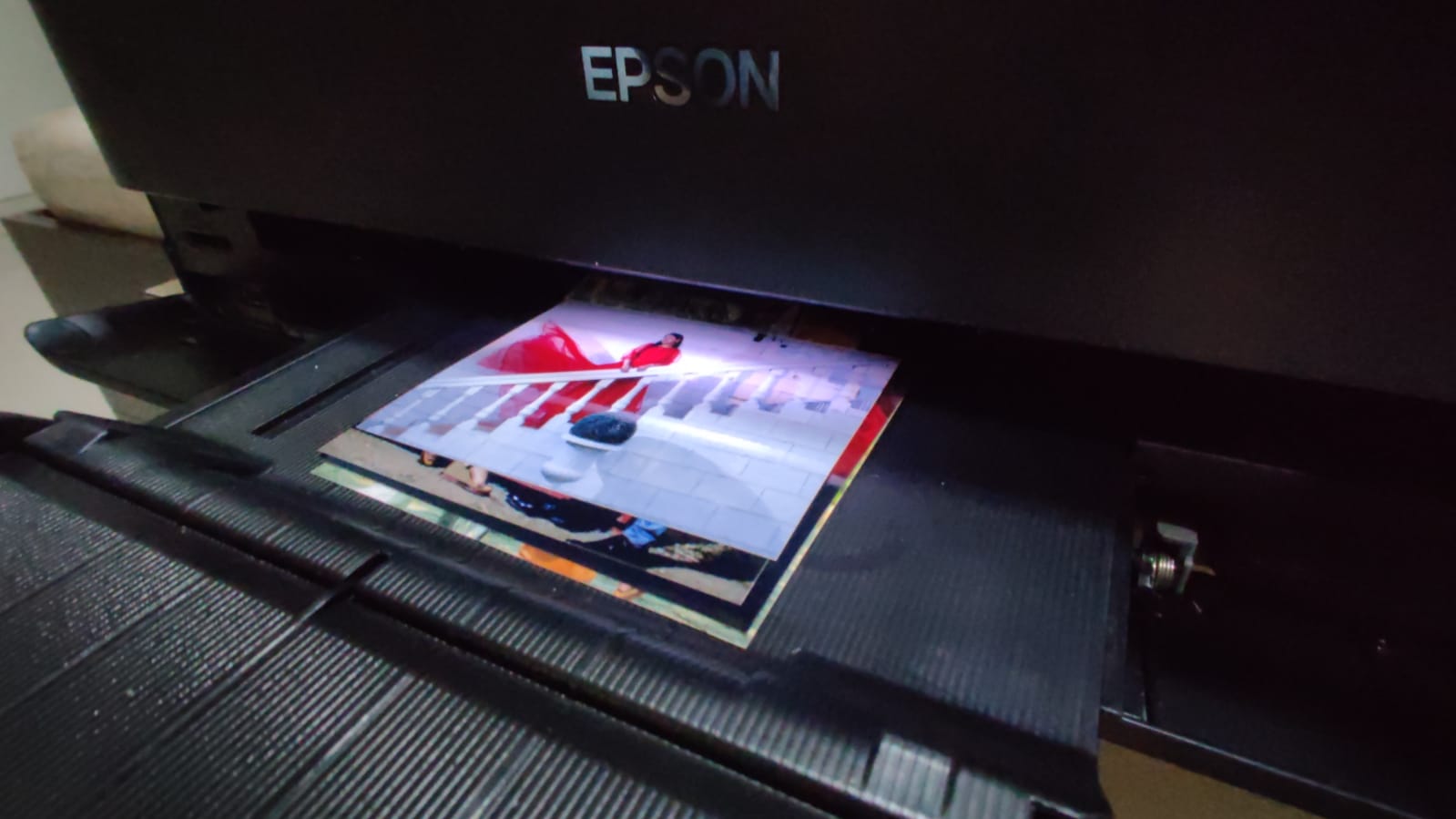 Speaking about the software available of Epson+ printing on PC – you can even choose from the template library for printing multiple pictures on one glossy paper. Like I did a test of printing 3 pictures borderless in a particular layout on one single A4 paper. This is really helpful when you want to gift it to someone or want small pictures in a layout. The printer is meant to be directly used by professional photographers as you can start printing from memory card and USB drive as well. All these features provide good convenience to any and all type of users. The photo prints dry out instantly so there are no wait time as well. If you give high quality prints the printer might take more time per pixel but will deliver amazing outputs for those high-resolution shots. As the printer has separate black and grey inks – the outputs for photo are real good as compared to the traditional CMYK printers. Due to this the monochrome prints are real good as well. The power consumption of the printer is less as well operating at 17W.
Coming to the cost aspect, the printer ink bottles sell officially at Rs.989/- per bottle. When you calculate the printing cost for 4×6 photo it comes to Rs. 6-8/- per print. The printer sells officially at Rs. 54,999. I found the printer really useful with all the features, good picture print quality, and affordable printing. Let me know if you have any doubts in the comment section below.