SoundBot a company which specializes in audio devices and car accessories has this amazing speaker called SoundBot SB574. It has a good design and lies in the budget segment. Lightweight portable speaker with Bluetooth and AUX connectivity features. Let us check out SoundBot SB574 Bluetooth portable speaker review. I reviewed this speaker SB574 for over a month and I am sharing my views about it.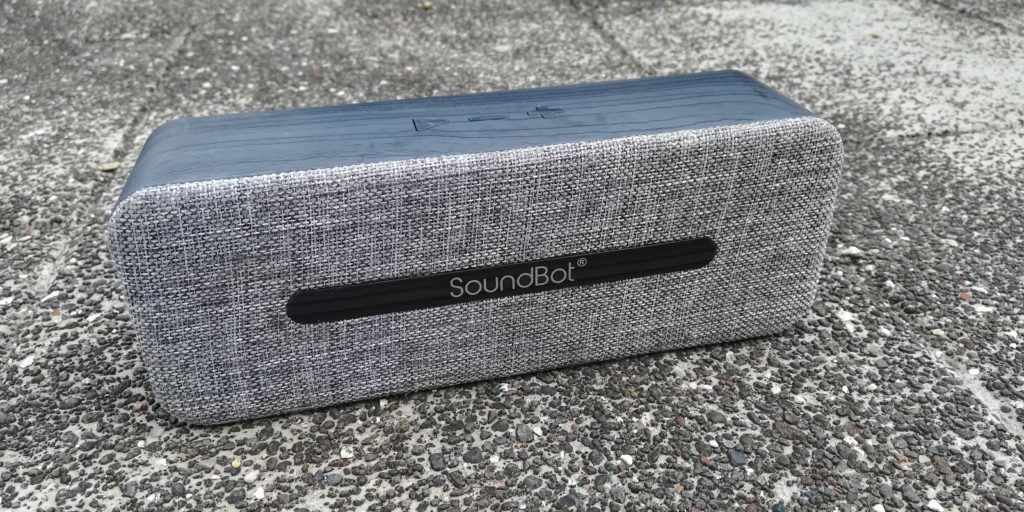 SoundBot SB574 Bluetooth portable speaker review:
Design
This is one of the strong points of the SoundBot SB574. It has a design which consists of fabric grill in the front and dark grey wood finish on the body. The design looks astonishing and the build quality of the speaker is good. It looks like a premium portable Bluetooth speaker because of the fabric grill on the front. There are 3 buttons on the top to control volume and music playback. These buttons are a bit of hard to press and not like a soft press experience. On the back of the speaker, you have micro USB charging port, 3.5mm AUX port, and on/off switch. There is a blue LED light to indicate if the speaker is on, playing or waiting for pairing. The dimension of the speaker is 7.7 in. x 2.75 in. x 2 in.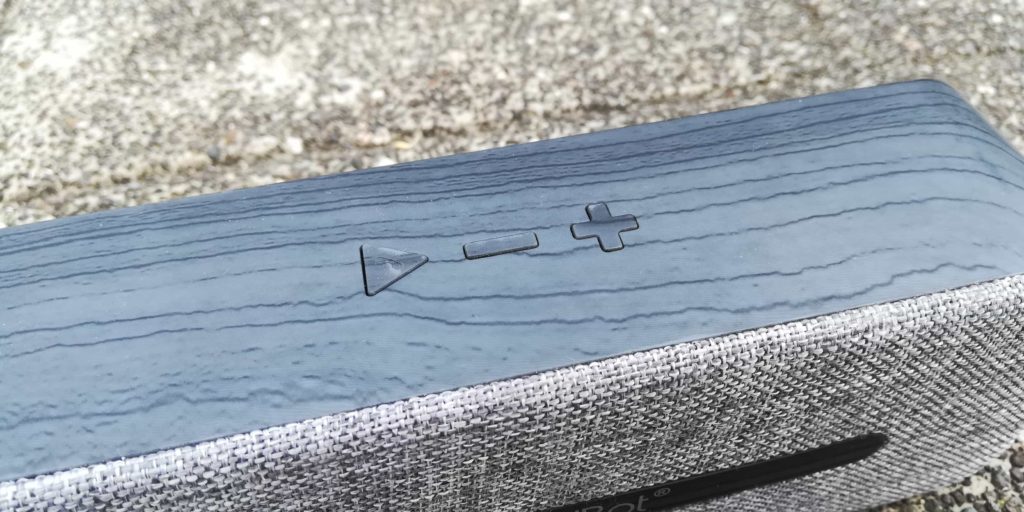 Specifications
SoundBot SB574 has two 3W speakers and a 6W premium driver. The max volume of the speakers is average that means it is not too loud or too low. The clarity is decent with good amount of bass. The reason for the bass is the passive radiator subwoofer. There is no option to reduce the bass because of which the sound quality is not that clear. People who enjoy good bass will love this speaker for sure. You can connect your smartphones, laptop using Bluetooth or AUX port. You get a small AUX cable with the speaker. It supports Bluetooth 4.2 and is compatible with a majority of smartphones, laptops and other devices. It has a built-in mic to receive calls. Claimed battery backup is around 6 hrs with 75% volume. We tested it at different volume range and it lasted for around 4-6 hrs. It takes around 5 hrs to completely charge the speaker. The battery capacity is 2000 mAh. There is no option to enter pairing mode. Just turn on the speaker and it will appear in the list of the Bluetooth device ready to connect. If it is already connected to some device then you will have to disconnect it and then connect to a new device if you wish to do so. Bluetooth music streaming is good and there is no lag unless you are in the range of Bluetooth speaker. You don't get a separate charger for charging this speaker though you get a micro USB cable. You can use your regular smartphone charger or connect it to PC/laptop to charge it. One of the flaws which I noticed is that if the speaker is not connected to any device for longer duration then it should turn off saving a lot of battery. But this is one feature that is missing in this speaker. One needs to manually turn off the speaker if you are not using it or else Bluetooth would drain the battery.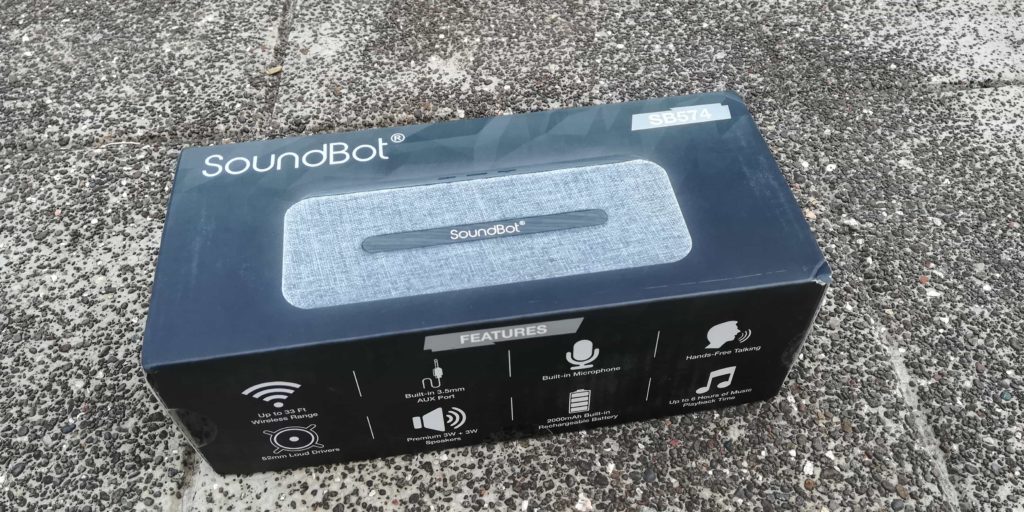 Verdict
The price of the speaker is Rs.1,799 on Amazon. Considering the price range, the design, the specifications I would recommend this portable SoundBot Bluetooth speaker. It is a good grab at this price keeping in mind the premium looks and good bass. Do let me know your thoughts on the review and if you have any doubts then please post them in the comment section below.