Hybrid laptops are the new fashion in the world of technology, and Sony has launched its new Vaio Flip models in India. It has 3 variants F13N, F14N, & F15N which differ in screen sizes and specs. The new Sony Vaio Flip can be transformed from laptop to tablet and has different views. All the laptop models have high performance and are made with the idea of sharing. Also the light weight of the Ultrabook makes it highly portable.
Design

The unique design of the Sony Vaio Flip enables us to flip the screen and convert it into tablet. There are three modes viz. Laptop mode, Viewer mode, and the tablet mode. Each time you need to flip the screen to change the modes. While the laptop and tablet mode have now become common, but the viewers mode is quite unique and helpful to all types of users.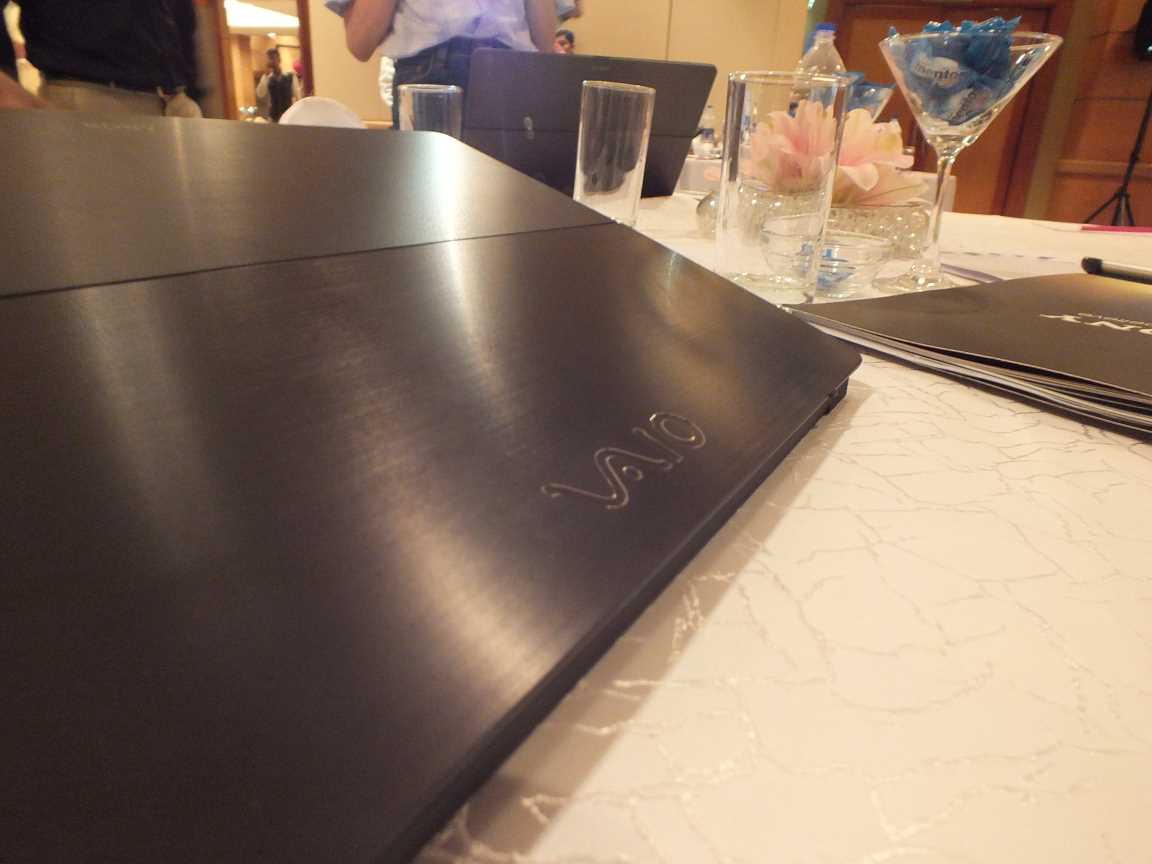 Despite of the flipping 2nd hinge mechanism, it is still highly durable. The chassis has a brushed aluminium hair line finish and diamond cut logo. Inside it has backlit keyboard, and large palm rest for comfortable typing experience.
Display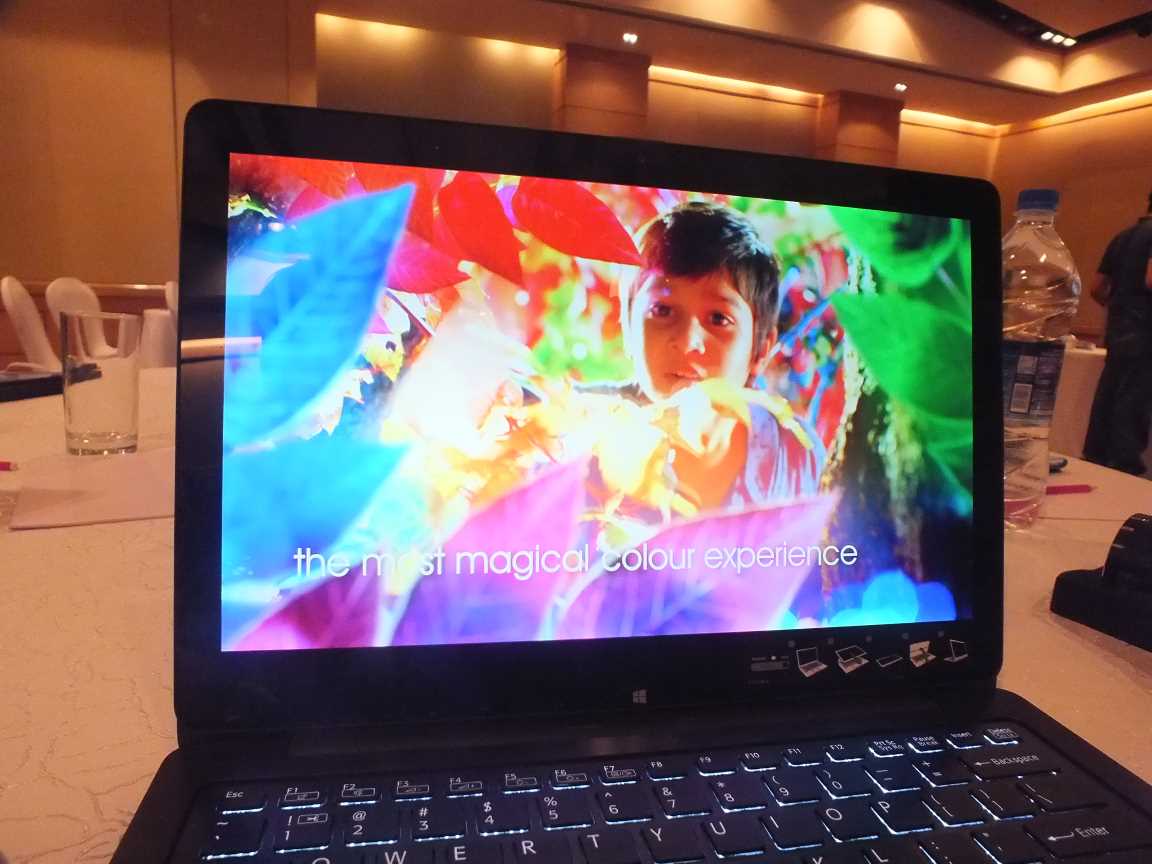 It is powered by a Triluminous Display which reproduces colors on screen to give more sharpen picture quality. The display is full HD along with Sony's super resolution technology. You can see the display quality in the image above.
Hardware specs
All the three Vaio Flip models are powered by 4th Generation Intel i5 processor except the F15N17 model which has i7 processor. Storage consist of SSD for F13N and hybrid drives for F14N and F15N. The F15N has auto-switchable Nvidia graphics while others have Intel HD 4400 for high end gaming experience. The weight of F13N, F14N, and F15N is 1.31, 1.96 and 2.29 Kg respectively. All the model supports USB 3.0 and a HDMI port along with bluetooth,Wi-Fi, and NFC support.
Sound, Camera and Battery life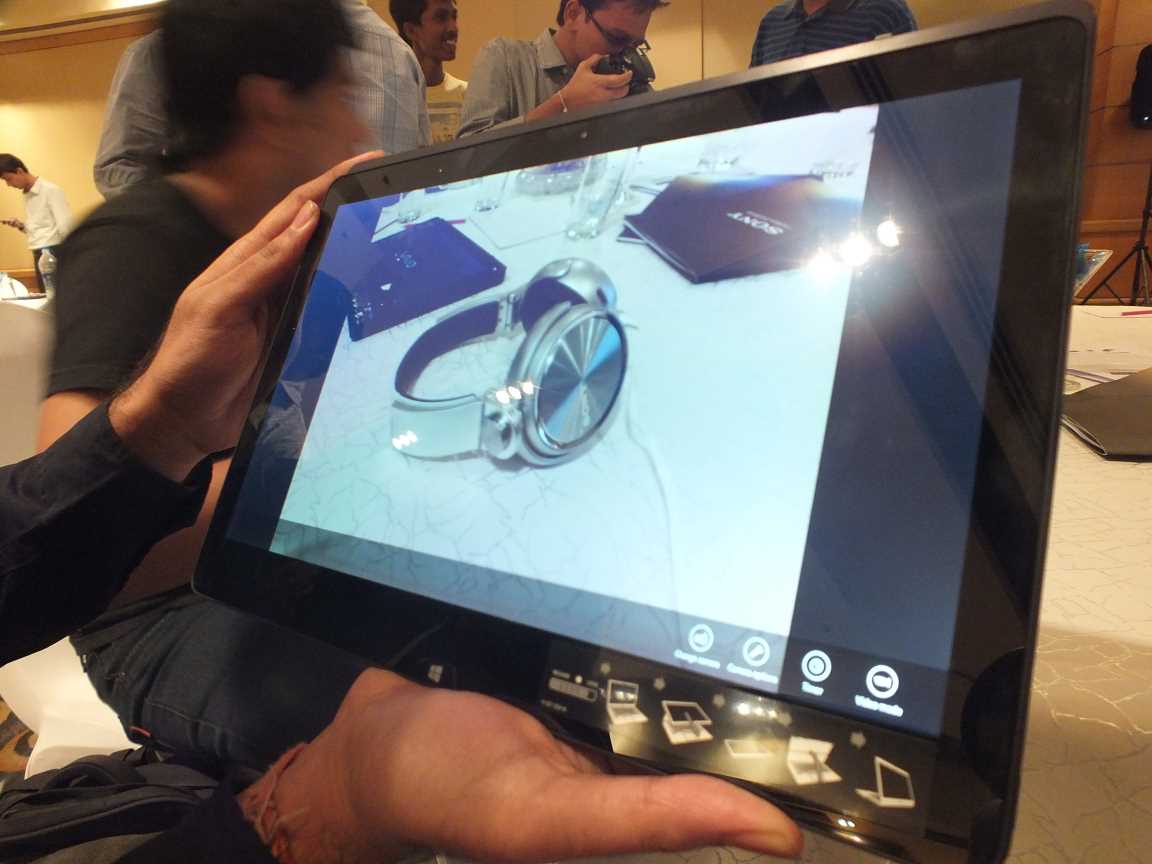 Vaio Flip is equipped with Sony's unique sound technologies like Clear Audio+ TM, xLoud, Clear phase, S-Force front surround 3D. Along with it there is a sub-woofer attached at the bottom to enhance the sound experience. Talking about the camera, it has a Front facing camera, along with a back camera of 8MP for the tablet. Also there is a CMOS sensor on the back to reduce noise in the low light conditions. The battery life is quite good ranging from 5hrs to 7.5hrs depending on the model.
Additional features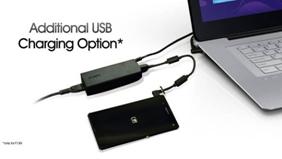 It has dedicated USB port for charging devices even when the laptop is at sleep mode or completely shutdown. The laptop adapter also has a slot for charging other devices which is quite new feature.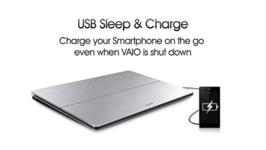 The touchpad supports multi-gesture which can perform functions like scrolling, zooming and rotating. It also has a quick boot feature with Rapid wake technology which can be seen in previous Vaio models. It also has accidental damage cover, international warranty and on-site warranty all free for 1 year duration.
Along with all this you get a complementary premium headphones MDR-XB910A worth Rs. 12,990/- (Limited time Offer). The sound experience was nice and specially the headphones were very comfortable.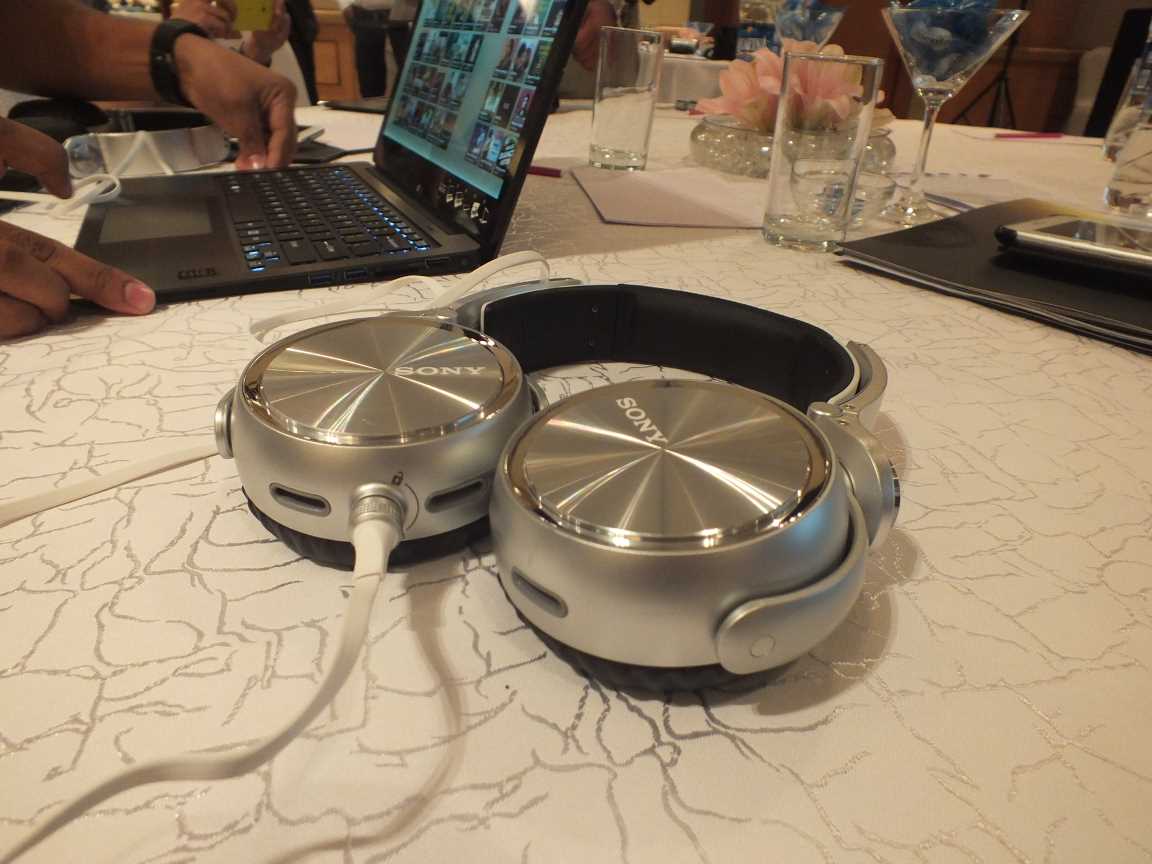 Pricing
Sony Vaio Flip models will be available from 29th January 2013 across selected Sony Centers and the pricing is as follows.

If you are looking for a stylish, portable, hybrid (laptop+tablet), high performance laptop, then you should definitely go for it. I liked the new Flip feature which sony has introduced newly in the market. Though the price is little high, but as always Sony has premium products.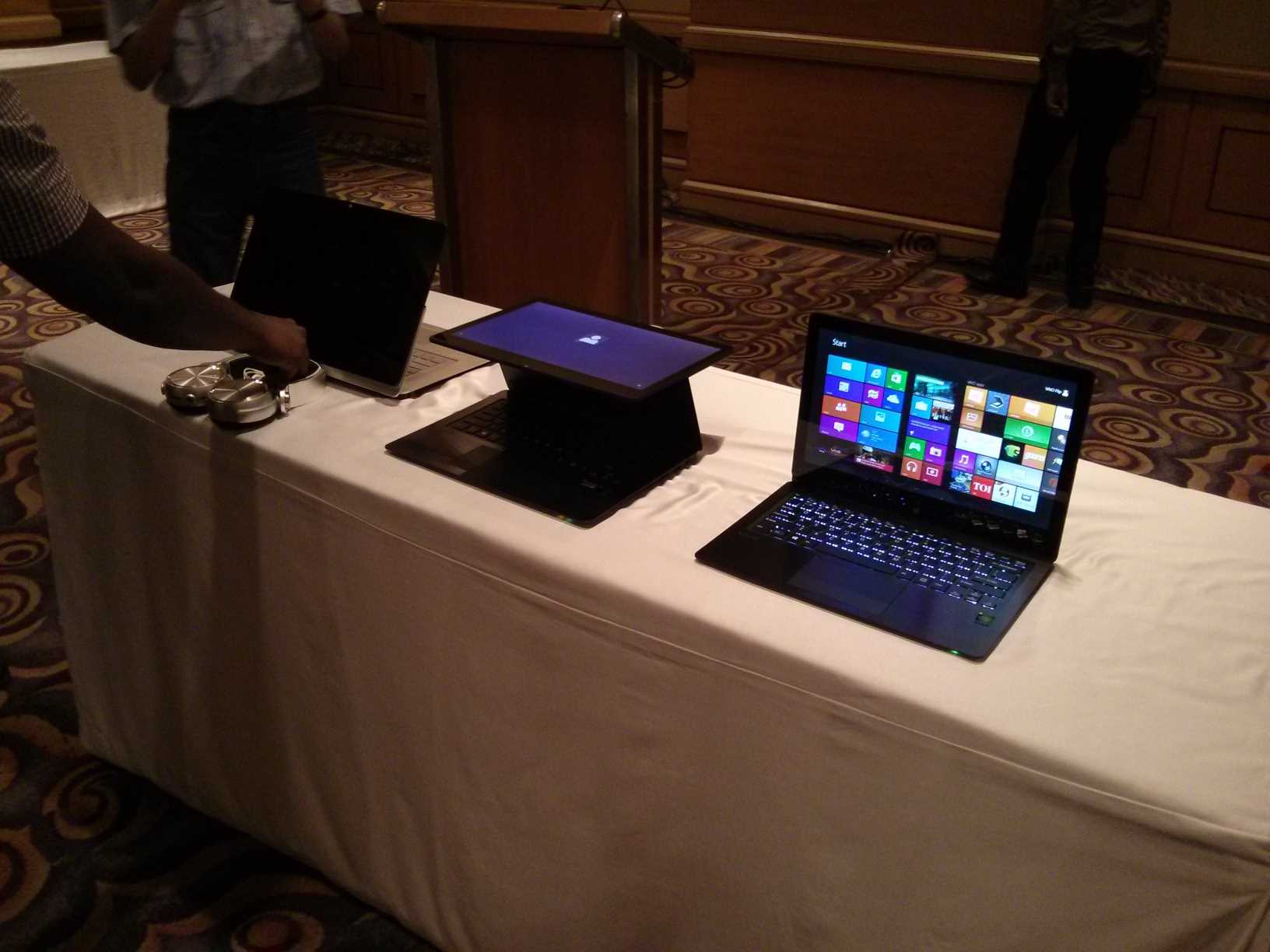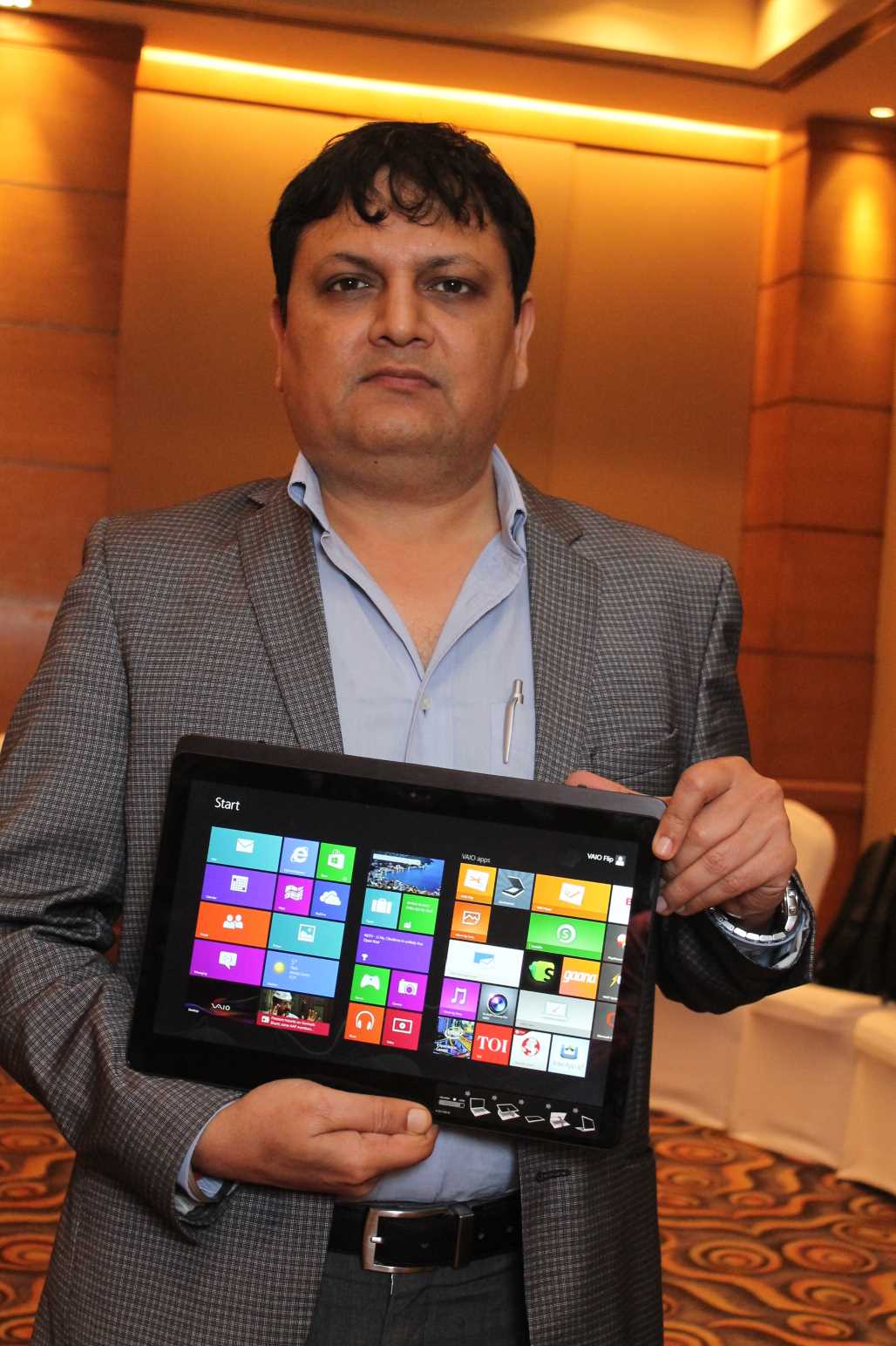 What are your views on this new Vaio Flip Models, do share with us in the comment section below.
Join Us on