Gone are the days when bulky laptops were still in the trends, people now tend to use light-weight ultrabooks which they can carry around. ASUS is in the market of making slim ultrabook laptops and is doing a pretty good job. The best thing about these laptops is they come with both performance and portability combo. When I say performance, I don't mean gaming – but something that would let you do your office work easily. Ultrabooks also have good battery life. So today we will be talking about ASUS Vivobook 14 X409FA-EK502T – how it performs in daily life.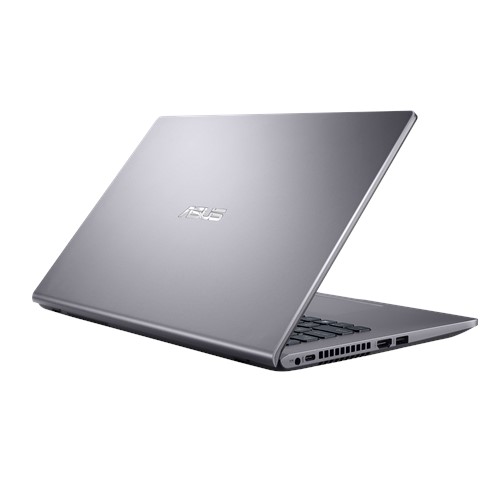 ASUS Vivobook 14 X409FA-EK502T full review:
Design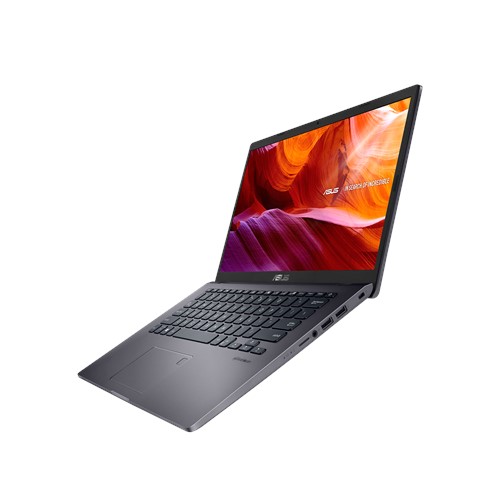 ASUS Vivobook 14 X409FA just weighs at around 1.6 k.g. which makes it portable to easily carry around with you. It has a plastic matte finish body and comes in 2 colors – transparent silver & slate grey. In terms of ports on the left are the – DC power jack, type C- USB 3.1, HDMI, USB 3.1 & on the right are – 2 USB 2.0 slots, 3.5mm audio/mic jack, microSD slot, with some power/battery indicator lights. This covers a lot of connectivity options. You also have the fingerprint sensor on the trackpad of the Vivobook 14 X409FA. In terms of design, the laptop does a decent job and gives a finish for business use.
Display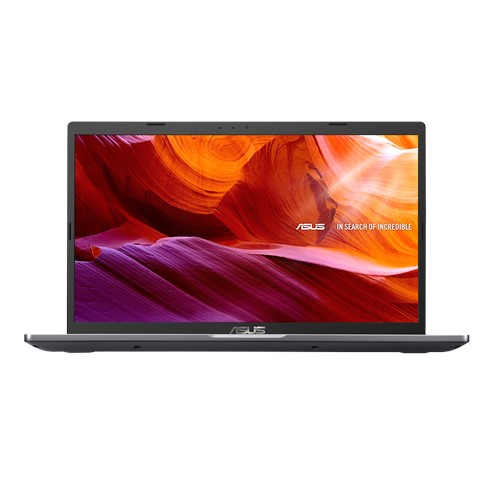 ASUS Vivobook X409FA has a nano-edge 14-inch FHD 60Hz display. What more to expect if you have a full HD bright display on an ultrabook. Plus the thin bezels on the sides make you feel that the screen size is larger. There is an anti-glare coating on the screen to help you focus even if there is a reflection of some light source on the screen. I would say the brightness of the screen is decent for you to work even in some external light too.
Performance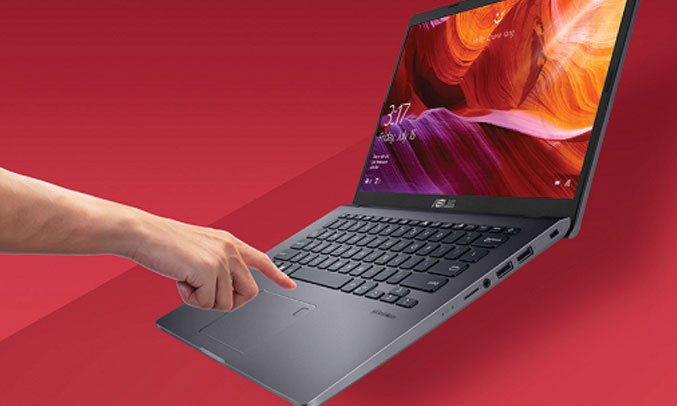 ASUS Vivobook 14X409FA has an i5-8th Gen(8265U) processor clocked at 1.6 GHz. This is enough for doing office work. My model came with 8GB of RAM which is expandable up to 12 GB SDRAM. I feel that 8GB of RAM can easily handle multi-tasking but just in case you can still increase if need be. The ultrabook comes with 512GB PCIe SSD which makes it so much faster. The boot time on this ultrabook is so less which is excellent for business meets. You can always keep the ultrabook on sleep mode as the wake speed of SSD is faster too, but even if you shut down the boot-up is quick. Plus 512GB is enough storage for handling all the work. Just in case you want to increase the storage, you can go for an HDD. ASUS Vivobook 14 X409FA has an EAR HDD protection which is excellent to absorb any shocks that might damage the HDD while you are on the move. As for the software part – the ultrabook comes preinstalled with Windows 10.
Battery:
It has a 2-cell 32 Wh polymer battery which can last around 5-7 hours depending on your usage. They have fast-charging enabled in this ultrabook which can charge to 60 percent in 49 minutes approx which is really good for an ultrabook. The laptop has 1-year international warranty.
Price: INR 44,780 (Amazon | Flipkart)
Verdict:
At this price point, you are getting an i5 8th gen ultrabook with 512GB SSD. I guess this is a pretty decent deal for an ultrabook. Anybody who is looking out for general work laptop with portability can definitely go for this one.