There are gamers all around the world with their customized PCs but those PCs aren't portable and manufacturers are trying to set their game and make the most powerful laptops specially set up for intense gaming. These laptops might be a second option for those who already have their Pcs with them but being reliable these devices can be the first option for gaming for those who don't have one or don't have a budget to build up a whole Pc. From graphics cards to display quality, here's all that you need to know. These are best gaming laptops under 1500$ on the market this year so make sure to go through it all to figure out which laptop suits you the best according to your requirements.
3-Asus ROG Strix AMD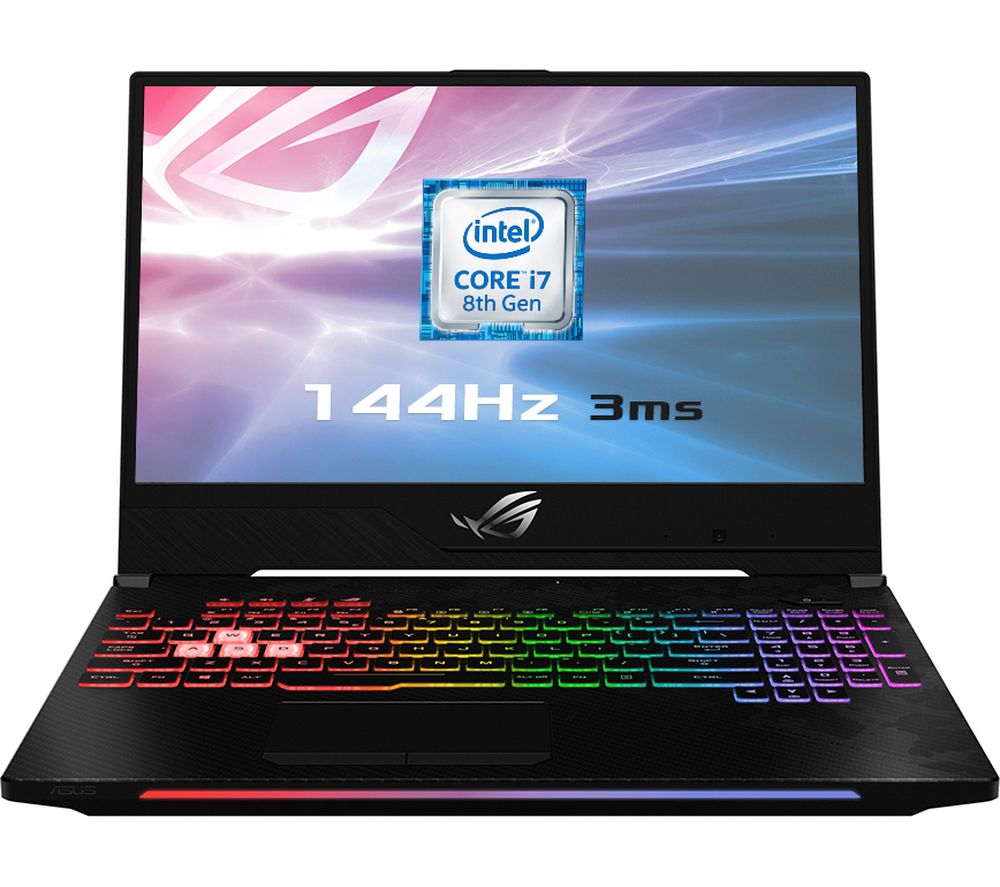 The ASUS Republic of gamer's division is known for their high performance and Strix being one of the top-end model featuring AMD set up, both the processor and the graphics card on this laptop were made by AMD and they are both designed for intense gaming use. Starting with the processor, the laptop features the AMD Ryzen 7 1700-8 core processor with the standard clock speed of 3GHz, but if you need extra power this processor can run the speed up to 3.7GHz providing you an immense power across all eight cores along with this processor that is comparable to a desktop model's capabilities.
The AMD Radeon RX580 graphics card features 4GB of graphics memory. You can't use the combination of these two if you don't have enough memory but this device comes with 16GB of memory which should be enough for your gaming. With a 17.3 inch full HD display, this gaming laptop gives you the visibility that smaller 15 will lack and you can easily buy this using Snapdeal Offer Code at reasonable price.
2-Razer Blade Stealth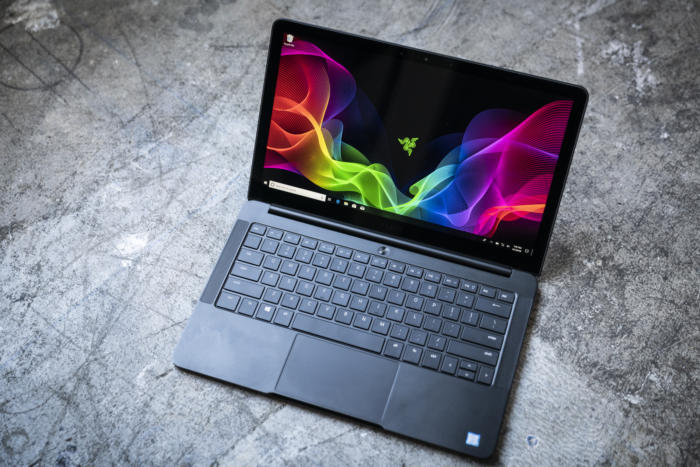 If portability is the major matter when you're choosing your gaming laptop, Razer Stealth Blade is the best choice for you. The gaming laptop features a compact form but a wide range of extra features with an impressive set of specs making it an advanced notebook for hardcore gamers with a 13.3 inch display which is not the strongest suit of this gaming laptop but the screen features a few other strengths that helped make this laptop unique for example this computer has a QHD resolution of 1800 pixels providing you a higher quality than most of the other competitors at the same time. In addition to the superior resolution of this laptop, the display is also touch compatible allowing you to interface with the computer without the mouse or the keyboard. The screen helps this laptop more useful in cramped positions where you may not have a luxury of peripheral.
The eight generation Intel core i7 processor is capable of speeds up to 4GHz when it's running on turbo boost making this one of the most capable and compact notebooks. HD 620 graphics help ensure that this laptop runs some of the most demanding games on the market using a 256GB solid state hard drive. This laptop benefits from lower voice as well as quicker loading times. It weighs just under 3 pounds and a thickness of around half an inch, the 53.6-hour battery will provide you plenty of juice for those long gaming sessions.
1-Alienware Gaming AW17R5-740SLV-PUS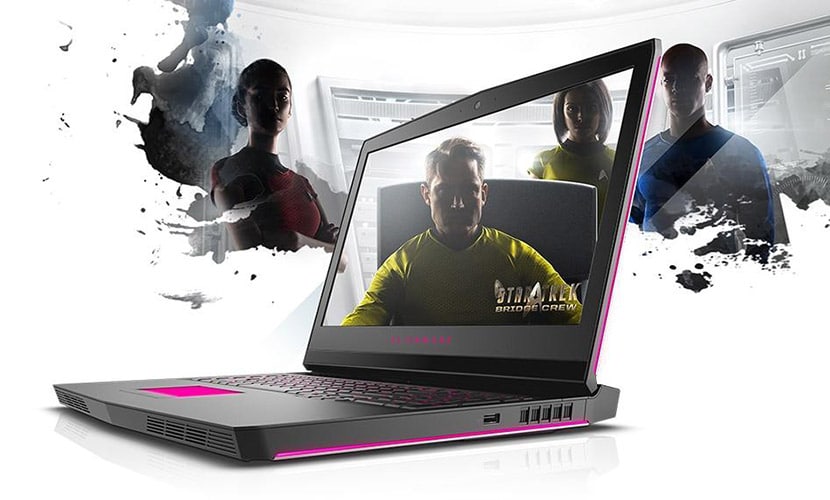 We're also looking at a 17inch laptop from Alienware and this model takes the title of the best-designed product on this list as Alienware always has the most aesthetic gaming laptops from the iconic alien head to the sleek silver casing, the device looks like it means business. In 1500$ you; 'll get your hands on a laptop that doesn't only look the part but also provides you with all the components that you need to enjoy the best gaming experience. The laptop is packed with an eighth generation Intel Corei7 6 core model with 3.9GHz of clock speed when using turbo boost. One of the weak points of this laptop is the RAM as it comes with a single 8GB stick of DDR4 memory but this can always be expanded when the need arises.
Speaking of storage you'll benefit from Hybrid memory out there that's managed by an HDD coupled to an SSD, the solid state only features 8GB of space so you'll likely want to use it for your OS installation and nothing else but the HDD makes up for the relative lack of capacity with 1TB of hard drive room, you can store a vast variety of games when you start running low on space and the need for an external drive arises. The laptop comes with a 17-inch display providing you with quite a bit more quality and visibility than a 15-inch laptop, featuring a full HD resolution for excellent clarity and you can easily buy this gadget using Flipkart Sale offer.