Leading brand in audio systems, Rockford Fosgate announces its partnership with Blaupunkt India to distribute their wide range of products across India. Blaupunkt will act as the official distributors of Rockford Fosgate products. They have categorized the products in three varieties viz. Prime(The R series), Punch(The P series) and Power(The T series). The key products that they are focusing on are Speakers, Sub-Woofers, Amplifiers & DSP(Digital Signal Processor).
The Prime series has some budget friendly products starting from speakers priced at Rs.4000. They plan to focus mainly on this series for Indian market as it is affordable and it will help in gaining the trust of customers. Soon they will start to upgrade with Punch and Power series products that goes in high range. For the selling and installation, Blaupunkt has tied up with 40 dealers across India as of now. Prime series products are easy to install and can replace the existing audio systems. But when it comes to Punch and Power series product, improper installation may lower the expected sound quality from these systems. Blaupunkt will test the infrastructure and abilities of the dealers selling Punch and Power series product to check if they can install the system properly or not. Only selected dealers will be able to sell and install the high range products to meet the companies standard. Soon they also plan to go online and sell their system via some famous e-commerce websites.
Speaking on the association, Mr. William R. Jackson, President and Chief Executive Officer of Rockford Corporation said "India is an exciting market lending a wide and diverse audience base for our products. It is great to have Blaupunkt India on board, a brand that has built strong credibility in the country, as our trusted partner in our journey to establish Rockford Fosgate as an indomitable brand with Indian consumers. Being a global brand known for class leading products, we look forward to an excellent consumer response, with our products being available for sale in India across Blaupunkt India's exclusive dealer network"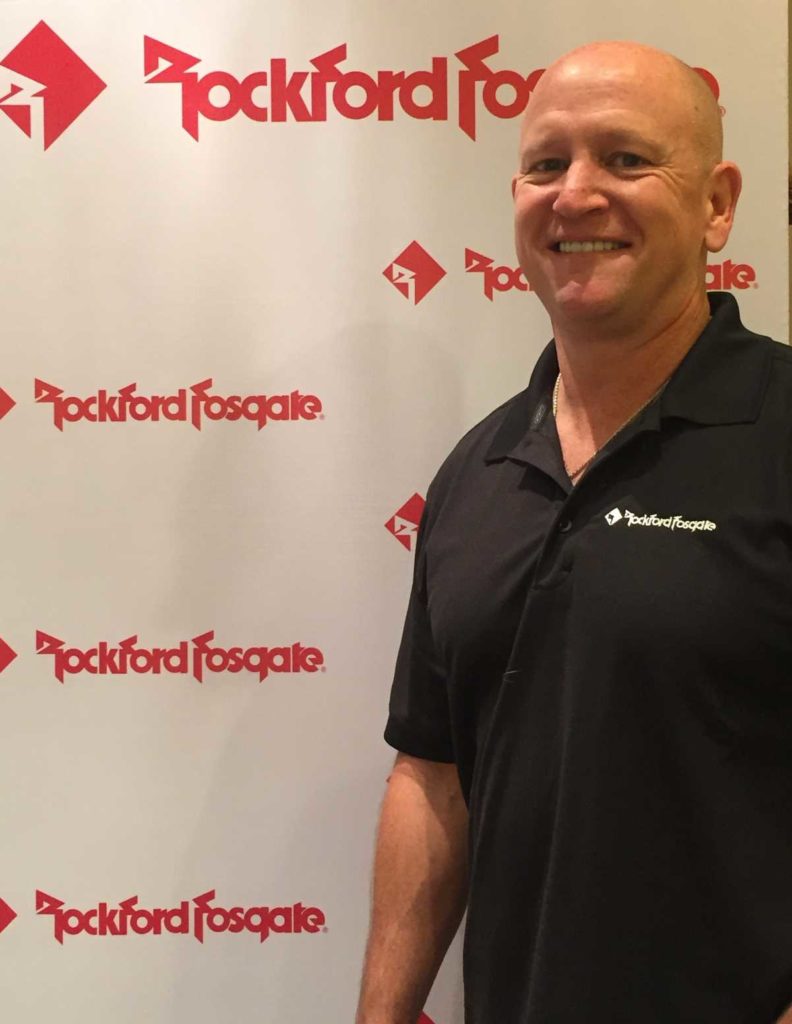 Designed and Engineered in USA, Rockford Fosgate tests its product through machines that are built in the US and then sent to manufacturing areas. These machines are connected to the network so that every speaker, amplifier, sub-woofer can be tested properly according to the companies criteria through cloud testing. Every product that is made by Rockford Fosgate is designed and built from scratch which gives it a unique factor. Building high-performance audio equipment for automotive, marine and power sports applications, the brand incorporates some of the most state-of-the-art facilities and brilliant use of technology to offer a class leading and passionate sound experience. The key point of these new products is that they are compatible with the existing radios.
Pankaj Jagwani, Director, Blaupunkt India added, "We are delighted to announce our association with Rockford Fosgate. Each sound line that we are dealing with is a spectacular range of products and we are certain that the Indian market is more than ready to welcome it at this point. Rockford's decision to trust us with this world renowned brand is a testament to the customer focus and market understanding of the Blaupunkt team in India.''
When asked about the Indian Market, Blaupunkt says 45% of Indian cars go on-road without the Audio systems preinstalled. In the future, they are looking forward to pre-install their audio systems in Limited Edition cars. Outside India, they also have audio systems for motorcycles like the Harley-Davidson. Out of the wide range, these are some famous products that customers prefer globally like for speakers R152-S, R2SD4-10, P3SD4-10 & 12 inch, T1675. For the subwoofer, one of the most preferred product is the PS-8 which fits below the seat and requires special installation so that it can give the optimum results. Lastly in the amplifier section, T400X4AD is a very compact solution for amplifying sound and has 4 channels with auto-calibration. They also have some speakers and subwoofers specially made for the BMW cars.
For the complete range of products launched in India you can visit Rockford Fosgate India
Some of the products displayed at the launch event: