Blaupunkt India, a major leader in Car Infotainment and sound system launched san diego 530 on 23 January 2014. San Diego 530 is a successor of its previous model New York 400. It comes with fully featured verison of iGO Primo Software and the latest TomTom India Maps.  It supports voice navigation, Intelligent Quick Search (IQS), smart history tracking, parking guidance, and congestion detour handling.
Commenting on the launch,Mr. Pankaj Jagwani, Director of Blaunpunkt India said,
"Our aim has always been to offer innovative in car infotainment solutions that enhance the driving experience. San Diego 530 brings together the best of the entertainment and navigation and we are confident that this product will be well received in the Indian market."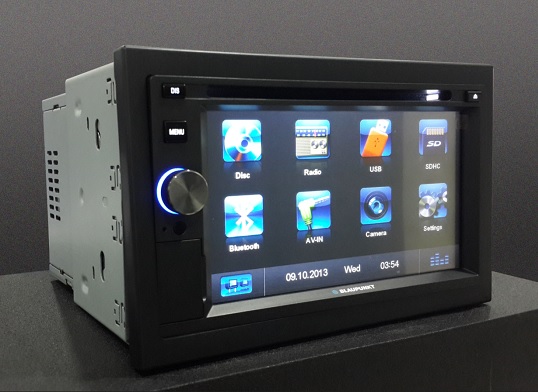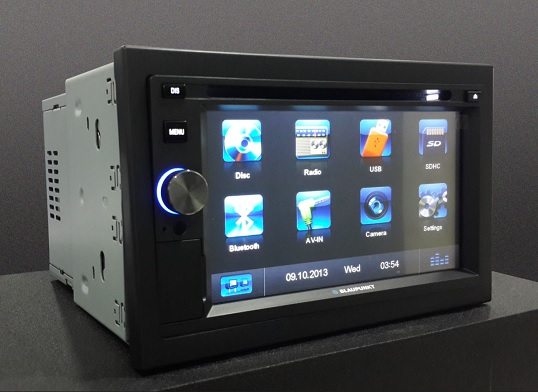 The san diego 530 has a in-built navigation processor, which eliminates the need for an external black box. Also due to the presence of the navigation processor the speed of the data transfer increases, thus eliminating the lag. It runs on WinCE 6.0 version of operating system and has 256 MB of RAM.
It has a 6.2″ TFT resistive touchscreen display with a resolution of 800 x 480 pixels. Due to the resistive display it can be easily used while driving the car. The screen is surrounded by a black frame which gives the device clean look on the dashboard. The navigation maps provided by TomTom can be copied to the micro SDHC/SD card along with some multimedia files. It has a voice navigation feature which enables user to find the way, without even looking at the screen.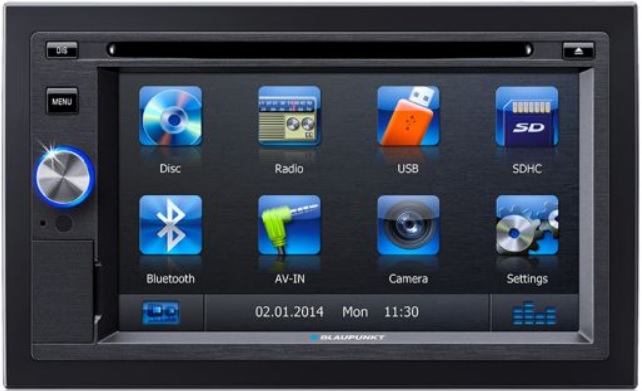 Talking about the multimedia features, it has FM(RDS), AM, DSP tuner which can even process weak signals and suppress the noise to give a crystal clear sound. It has DVD/VCD/CD player. Other than disk it also has a USB 2.0 which can be used to connect flash drives to play media content. If you have a AUX cable then you can connect and play media(audio & video) directly from your mobile device. It also has a 10-band parametric equalizer along with sound presets (Rock, Pop, Classic etc). It has 4-channel Preamp-out with one Sub-out of Max Power 4 x 45 W. San diego 530 Supports following Playback Formats- MP3, WMA, MPEG, MPG, AVI, Xvid, JPEG, JPG.
It has in-built bluetooth which can be used to connect 5 phones with only 1 phone as active. You can connect your phone to San Diego 530 and use it as hands-free to talk using microphone. It can save 2000 phonebook entries from your phone for easy access. It also supports wheel remote control, which can be handy while driving to operate the device. You can connect 4 speakers and 1 sub-woofer to this device for enhanced sound experience.
A rear-view camera can be connected to this device, and the view will be shown while reversing your car. Lastly it also supports a secondary display, which can play media files simultaneously with the navigation going on.
It is priced at Rs. 30,990 which is much cheaper then other competitors devices. It also gives 1 Year Free insurance for flood,fire & burglary and 2 free map updates. In short the device not only provides navigation but  also act as a complete multimedia system for your car.