Epson is one of the best companies when it comes to manufacturing good quality printers. Epson has a wide range of printers with different features all together. One such printer Epson L805 is the Wifi Inktank Photo printer – which is specifically for printing photos more – one can do other regular printing as well. But do remember that this is not a multifunction printer with the features of a scanner or copier – but is only specifically meant for people who do a lot of photo printing. Let us check out Epson L805 Wifi Inktank photo printer in detail.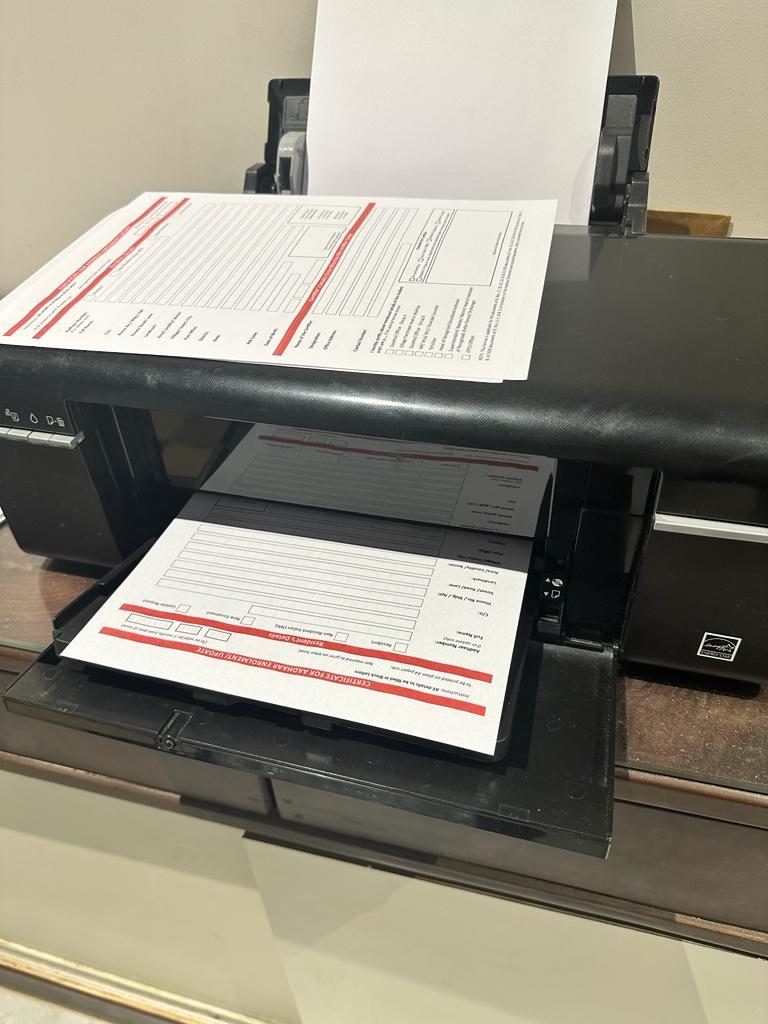 Looks & Design:
L805 is a regular-sized printer with a rear paper feed and front paper outlet. You also can print a CD/DVD using this printer by readjusting the output tray. It has the 6 ink tanks(Cyan, Magenta, Yellow, Black, Light Cyan, Light Magenta) on the right with the button controls on the front-left side of the printer. The power and USB connection go on the back of the printer. The actual size of the printer is 54.7 x 18.7 x 28.9 Centimeters. Overall the printer's build quality is quite sturdy and good.
Performance:
Well Epson L805 is built by keeping in mind the low cost per photo print and along with that delivering good quality. I tried printing photos on glossy photo paper, and the results were quite good and accurate. The color accuracy is quite good and some of the pictures can be edited before printing for white balance or saturation. Rest you can connect the printer to the WiFi network so that there is no need for a USB connection. The WiFi feature makes it so easy to use across all your home devices. The printer can be operated using Epson iPrint mobile app which is simple and efficient to print photos and documents. I tried printing normal A4-sized documents along with premium glossy photos. If you want a very high-quality photo the print speed will decrease but you will get top-notch printing. For me I was ok with the regular quality as of now – which has a bit of better speed. It took me a while to connect the printer to my network using their software – but you can always call for the Epson Technician who will visit and install the printer for you easily. Also, the servicing of the printer is good in case you get something stuck on the print head decreasing the quality of photos you get. The printer doesn't make much noise while printing which is a good thing. Overall it's a good photo printer for people who specifically need one for printing photos in a budget cost.
As of now the printer is available on Amazon for Rs. 27,519 – https://amzn.to/3OXRK3F
Let me know what you think about this printer from Epson – and if you think you have any doubts – please let us know in the comment section below of our article.