TCL has now entered the Indian Market with its new UHD and FHD TVs with some great innovative features. TCL is the third largest manufacturer of TV across the globe and they also manufacture Panel, Backlit module etc. Previously they launched TCL 560 and now they have come up with another smartphone model i.e. TCL 562. In 2015, they produced 80 million handsets and are positioned on the 5th number for the largest mobile brand globally in terms of shipments. Now let us check out all the TV models, TCL 562 smartphone along with their features.
Commenting on the launch, Mr. Praveen Valecha, Regional Director – TCL India, said, "Our entry into the smartphones and television category in India is a strategic move that reinforces our commitment to lead technology and innovation. The number of consumers adopting smarter, wireless technology in the country is on the rise and we anticipate a huge increase in smartphone users. TCL TV range starts at Rs.13990/- and Mobile range starts atRs.7499/- "
Talking on its association, Mr. Arun Srinivasan, Category Leader – CE, Amazon India said, "We are excited to be the launch partner for TCL's Television range that debuts in India today. We have been witnessing strong growth in customer demand in this category with customers shopping across the full product range. With festive shopping commencing soon, customers on Amazon.in will now have an easy and convenient access to the new feature-rich and attractively priced TVs from TCL, a globally renowned brand in electronics."
The new TCL TV series includes D2900, P1(Ultra HD), & P1(HD) with different size options available.
Speaking at the Launch event Mr. Bobbie Zhang, General Manager of Strategic Markets Sales Center, commented "Our new UHD and FHD TV series represent our singular focus on innovation that matters most to consumers, by providing the very best picture quality for the home entertainment experience. We highly value the Indian market and expect to bring our premium products and services to the Indian consumers. In order to guarantee the best product quality, TCL will export complete TV sets to India even though it means higher cost compared with local assembly."
TCL D2900 Series
The TCL D2900 series includes two models one with 40-inch and the other with 32-inch screen size. Both the models have ASIC processor that supports 1080p HDMI video format. For the connectivity, you have got 2 USB and 3 HDMI ports with good audio quality support. Some other features include running dynamic skin color to enhance the skin tone, blue color control, black level stretch to enhance the contrast, 3D adaptive De-interfacing to reduce De-Mosaic noise and 3-D chrome filter. I personally experienced the difference and yeah all the mentioned features does help in giving a superior display quality. For the audio, the speakers are integrated with Dolby surround sound feature and Dolby decoder. Keeping in mind the Indian TV broadcasting, they have a special feature of smart volume where the TV will adjust the volume to decrease the audio spikes in some channels. They also have added the best MEMC chip to increase the display quality for sports and action channels with fast moving objects. TCL is analyzing the small issues and smartly presenting a solution in their TV sets. The price for D2900 32″ is Rs.13,990 and D2900 40″ is Rs.20,990 on Amazon.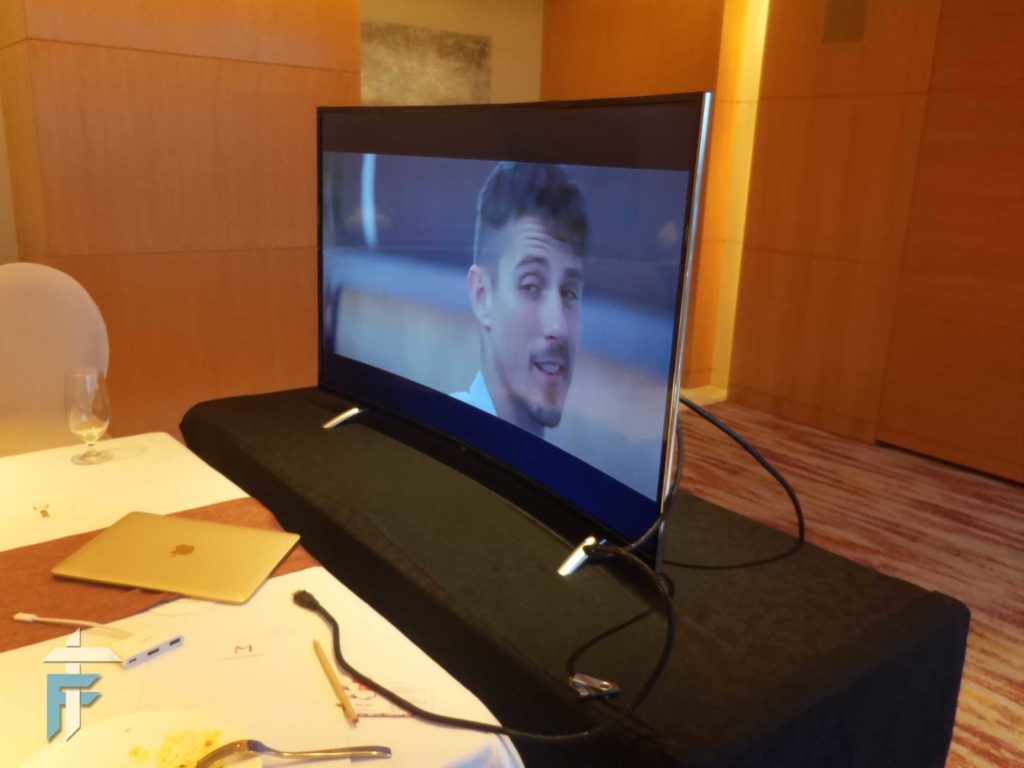 TCL P1 FHD and UHD series
TCL P1 series has 2 models the one with 48″ inch curved Full HD display and the other with 43″ inch flat Ultra HD display. P1 FHD TV has an overall thickness of 69.6mm and it has the latest generation of TCL's LED backlight technology. The P1 series is a smart TV series with features like screen mirroring, built in Wifi, Wifi Direct support, its own app store with forked Android. You can surf content across one or multiple devices. They have their own TCL nScreen app which will make your smartphone as the remote control for the TV. You also don't need to connect to your home router to use the screen mirroring, media sharing feature as you can use built in Wifi hotspot. The mirroring feature worked like a charm and was super responsive except for some heavy games. The resolution is decreased by default to solve the frame lag issue. You do need a separate game controller to play games on this TV. For the audio support, they have Dolby Digital AC3, and Dolby Prologic sound processor. The P1 Series also has the smart volume feature to decrease the sudden audio spikes in some channels. You can download various apps from the App store 3.3 to watch video-on-demand, social apps, gaming, and music. Along with that, you have the option of recording the shows to playback later. The recording can be done by attaching external hard drive to USB 3.0 port using the PVR record feature. Of course they have digital rights management so you cannot playback the recordings on any other device. The viewing angles are just great on both the models and the display quality is good too. Apart from the HDMI and USB ports, all the TV models have component input, DVD input support. The video formats supported by this TV are MPEG2, MPEG4(H.264) while the audio formats supported are MP3, WMA, and Dolby AC3. The price for P1 43″ Flat UHD TV is Rs. 31,990 and for the P1 48″ curved Full HD is Rs.37,990 only on Amazon. All the TV sets are priced at an amazing price point.
TCL 562 smartphone review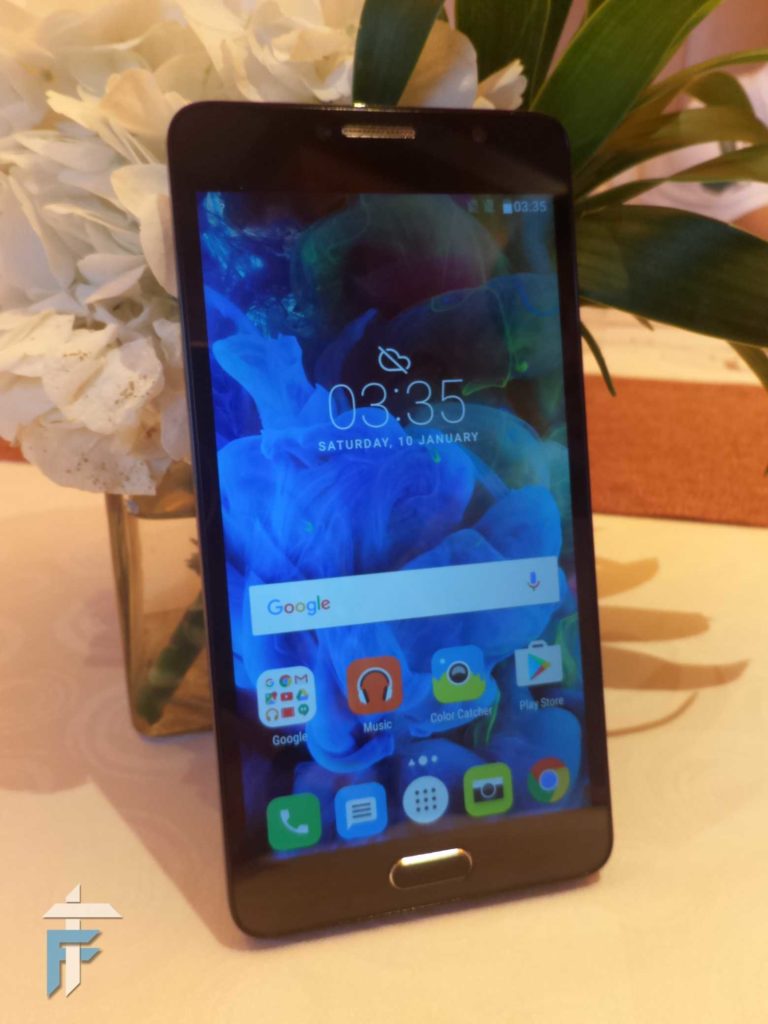 TCL 562 is the successor of the previous model T60 which is available for Rs.7,999 on Amazon. TCL562 comes with a 5.5 inch full HD IPS display. The body has a metallic diamond cut finish with hair-line brush design on the back and curved edges. The sides have this metal rim which gives the phone a premium look. The build is good while the display is average. TCL 562 is powered by Helio P10 MT6755M chipset octa-core(4×1.8GHz+4×1.0GHz) processor. It has 3GB of RAM and 32GB of internal memory which can be expanded up to 64GB via micro SD card. The rear camera is of 13MP with dual LED flash while the front camera is of 5MP also with LED support. The battery capacity on this device is 2960mAh. It has dual SIM support with one Nano SIM(4G LTE) and other micro SIM(3G). It runs on latest Android 6.0 marshmallow stock version. The phone has fingerprint sensor on the physical home button which works pretty fast. The smartphone is priced at Rs. 10,999 and is exclusively available on Amazon.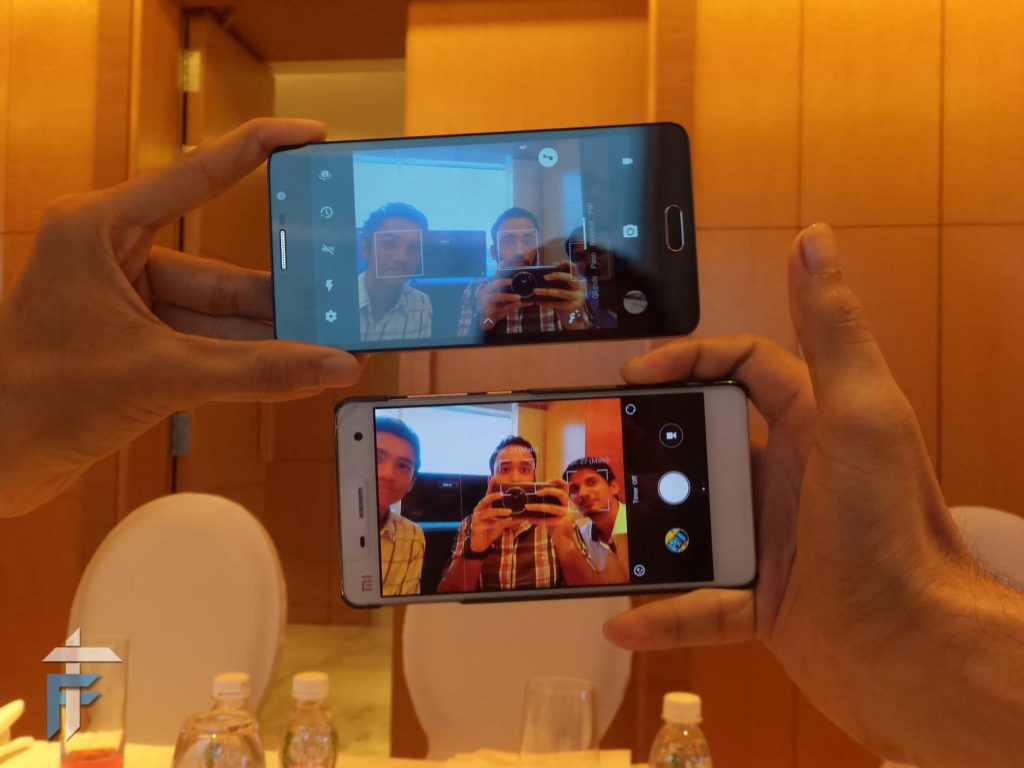 Announcing the launch of these devices in India, Mr. Nicolas Zibell, Vice President of TCL Corporation said, "At TCL we are conscious of the world getting faster and demanding more from life in every way. Users dependence on technology is growing and so we want to make their lives simpler and enriching. Therefore our products appeal to the elegant, beauty conscious and highly social user and are more suited to the youth who demands to remain connected round the clock. The TCL 562 is a smartphone suited to helps users to multi-task between work and entertainment."