VoWiFi(Voice over WiFi) or simply WiFi-calling has been around for a long time in the form of Skype and similar applications. Only recently Wifi-calling support has been added in smartphones by many providers by embedding this technology in the SIM cards. As the name suggests, VoWiFi or WiFi-calling enables the user to call anyone using only a WiFi network. We will show you how to use VoWiFi on your phone. Here we will look at major service providers like Jio and Airtel.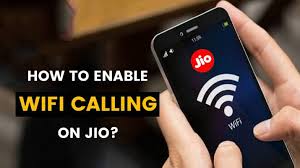 How to use VoWiFi on your Phone?(JIO)
Jio VoWifi is only recently launched so it is not expected to be available to every Jio subscriber as it also depends on the smartphone brand and version. Jio VoWiFi is available to both Android and iOS devices.
How to enable on Android:
Head over to Settings
Click on SIM card/mobile network settings
If you have a dual sim configuration, click on JIO SIM settings
Look for "Make calls using Wi-Fi" and enable it.
As of now Jio VoWiFi is only available to Samsung devices like Samsung Galaxy Note 10, Galaxy S10, Galaxy M20, Galaxy A70 and more. Xiaomi devices in the list provided by JIO include the Redmi K20, Redmi K20 Pro and the Poco F1. Oppo and OnePlus devices were not listed.
How to enable on iOS:
Head to Settings
Go to Phone –>WiFi Calling
Enable "WiFi calling on this iPhone"
Apple Devices after iPhone 6s, all have functionalities to enable WiFi calling.
How to use VoWiFi on Airtel?

Airtel is credited for being the first provider to introduce VoWiFi in India. Recently it was launched on an All India basis. Airtel VoWiFi supports more devices than Jio. Here's the link to check whether your phone is compatible or not.
How to enable Airtel VoWiFi:
Upgrade to the Latest OS Software if available.
Go to Settings–>SIM Card settings
Enable VoLTE if it is disabled
Also, Enable the WiFi calling switch.
That's it! Enjoy calls free of charge. Liked this article? Leave a comment and let us know.