IT industries excel in fetching loads of data from different sources. Various companies use different tools to collect data and store them in something called Silos. This data is isolated from other departments thus making it hard to make sense out of it. We all know raw data is of no use in the original form as we cannot use it directly to our benefit. To make some meaning, we need to correlate the data, perform analysis, and lastly represent it in a proper format using bars, graphs. ManageEngine enters IT analytics market with Analytics Plus. This service/tool will help in achieving the aforementioned task easily in no time.
ManageEngine enters IT analytics market with Analytics Plus
Something about ManageEngine
ManageEngine develops IT management tools & services for companies to simplify their task for handling data and offers support. Worldwide, established and emerging enterprises – including more than 60 percent of the Fortune 500 – rely on ManageEngine products to ensure the optimal performance of their critical IT infrastructure, including networks, servers, applications, desktops and more. ManageEngine is a division of Zoho Corporation with offices worldwide, including the United States, India, Singapore, Japan, and China. Now they enter into IT analytics market with their new solution Analytics Plus.
What is the need for such tools/solutions?
Well, the problem starts with too many tools that collects too much data. Moreover the data is in heterogeneous form with different standards being used by different companies. To handle different types of data, we need customization & to manage all this we will need more time, technical experts. So using solutions such as Analytics Plus you can do all this with reduced efforts and time consumption.
Analytics Plus
This solution offers various services to handle the data and represent it in a meaningful form. The main thing that Analytics Plus focuses on is DIY model so that person with any expertise can use these tools/services. It is available for use on-premise as well as on cloud using ZohoReports.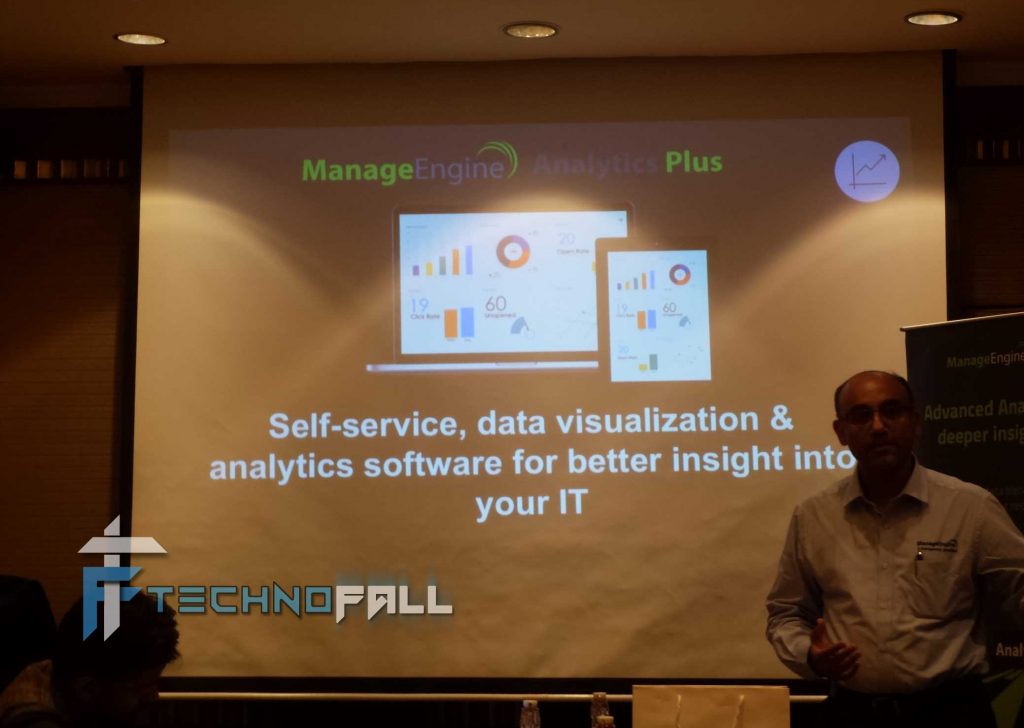 "Most companies want the IT analytics payoff, but few want to pay the steep IT analytics price," said Sridhar Iyengar, Vice President, ManageEngine."We're uniquely positioned to drive the widespread adoption of this powerful technology. We know IT management and how to make it both powerful and simple. We know IT admins, managers, CIOs and CEOs and what they expect in analytics-driven insights. And we know business intelligence and analytics thanks to the 10 years our sister division, Zoho.com, has spent refining those technologies, which we're leveraging in Analytics Plus."
Advantages of Using Analytics Plus
Easy setup & use
The installation of Analytics Plus is pretty simple and can be done quickly. One can integrate all the data and create the visualization in no time. The drag and drop visual studio helps in creating customized dashboards easily.
Powerful cross data analytics
Data sets from various sources can be blended together using common fields with the new 'look up' model. It has some built-in functions and excel-like formula engine with an extensive library of mathematical and statistical functions that makes all the data in a standard format. By using all these functions one can do cross data analytics easily and more accurately.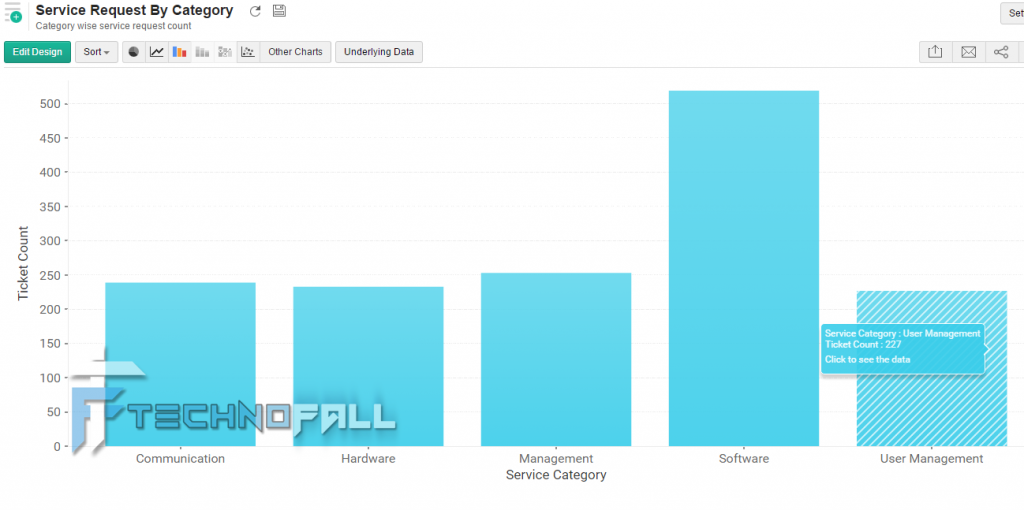 Rich Visualization analysis
After performing required analytics, the reports need to be represented properly. Analytics Plus offers dashboards that include widgets, charts, pivot tables, KPI metrics, and tabular view components. One can drill down into more details by slicing & dicing the data. The appearance can be changed using different chart types and built-in templates.
Integration from various data sources
There should be no restriction on the source of data where it is coming from along with the data format. Analytics Plus accepts data from files & feeds, spreadsheets, relational and non-relational databases, WEB API and applications. The importing of data can be done from any source that you want.
Easy report sharing
Once the reports are created, you can directly share the whole dashboard or a specific report with other departments to make group decisions. Also, the dashboards can be embedded in intranets, websites and Web apps so that it is visible to everyone inside an organization.
Web and mobile integration
Reports can be accessed while people are on the move using mobile apps which are available for Android and iOS platform. The dashboard is optimized so that it can be viewed in a much better way on mobiles & tablets.
Lower Cost
Analytics Plus actually has a freemium version with limited user restriction but offers support. For multiple user access, one can go for the paid solution as companies expand to a larger scale. Analytics Plus saves an organization up to 50% if compared to other tools available in the market that offers similar functionality.
Some other features include
Auto-analysis– Using this feature one can import data from various sources and automatically create dashboards by intelligently reading the imported data
Slideshow– You can create a slideshow of all the reports generated in the dashboard
Some business-critical use cases for IT
Analyzing service desk efficiency & responsiveness helps optimize deployment of staff & make staffing decisions
Analyzing assets & license usage trends for IT budgeting/forecasting
Analyzing lost business revenues due to major incidents
Analyzing impact of change implementation on incident volume
Correlating lead generation with marketing spend
DEMO of the Analytics Plus Dashboard
What's Next?
ServiceDesk Plus is the flagship ITSM solution of ManageEngine that contains ITSM process data that helps to deliver high-quality IT service. Analytics Plus for ITSM is the new thing that will help in making decisions using predictive reports. With Analytics Plus one can easily visualize the ITSM data present in the ServiceDesk Plus software.
The reports can be viewed on:
SLA compliance rates
IT service responsiveness
IT costs and spending
IT team efficiency
Service backlogs
"We recently researched this space in our report, 'Advanced IT Analytics: A Look at Real Adoptions in the Real World,'" said Dennis Drogseth, Vice President, Enterprise Management Associates. "We found that ITSM and service desk were the second most-likely factors driving adoption of advanced IT analytics strategies. That's only three percent down from the first driving factor, which was the IT executive suite. Additionally, 82 percent of the respondents indicated strong ITSM integrations."
Iyengar said, "Our own ITSM customer surveys concur with EMA's findings. We believe Analytics Plus for ITSM marks a turning point in analytics — for ITSM and for IT as a whole."
Beyond the inaugural offering of Analytics Plus for ITSM, ManageEngine plans to expand Analytics Plus with more capabilities in the areas of ITSM analytics, IT operational analytics, and IT security analytics as well as advanced analytical capabilities such as predictive analytics. The solution will also grow to support ManageEngine and non-ManageEngine tools and products that are used by IT teams.
Pricing and Availability
Analytics Plus personal edition is free to use with 1 user accessing it. While the professional edition starts at an annual subscription cost of $1,995/year that includes 2 users and comes with a 30-day free trial. Additional users can access it for $200 per user per year. Perpetual buy-out licenses and OEM white-labeling options are also available.
Access Analytics Plus Demo (Default username – administrator Password- administrator) | Download Analytics Plus