Intex had launched this multipurpose car inverter charger which can be used to convert car 12-14V DC battery power to 200V AC power. Now this can be used to plug in chargers of laptops/mac or if need be you can even plug in some light load appliances. This is one amazing device as one can gain benefit of charging laptop inside a moving car(dream come true right!). Apart from that there are some other charging features too. We did a complete review after using the product for a sufficient amount of time. So let us share our Intex car inverter charger full review.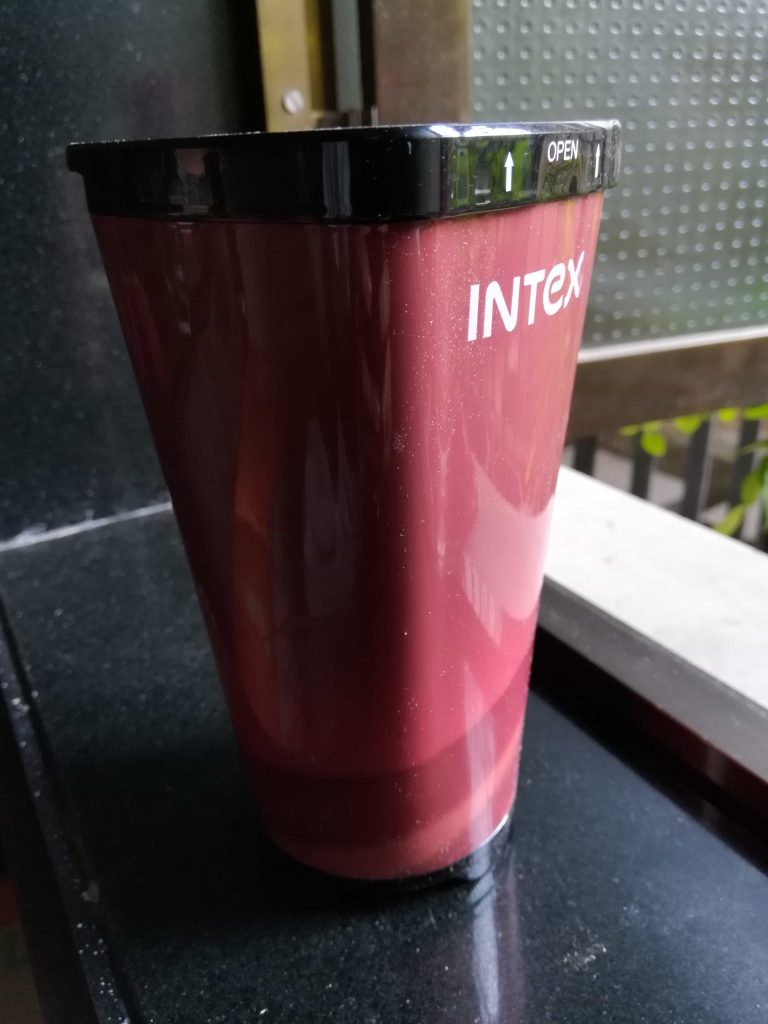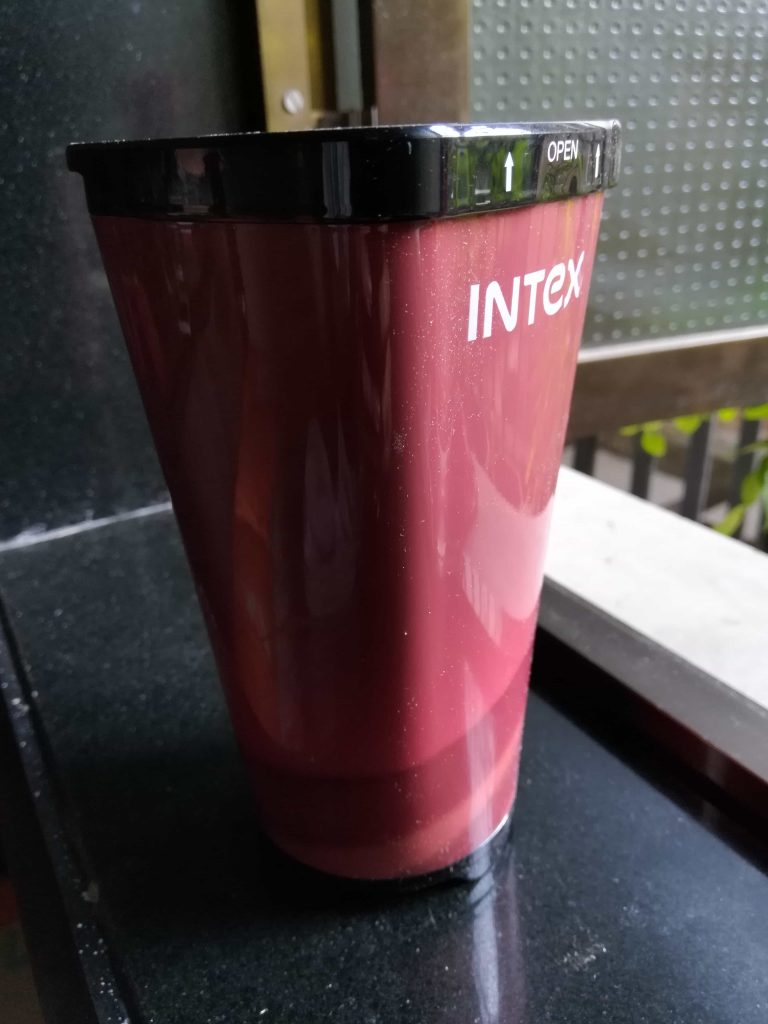 What is an inverter?
Well in terms of electronics an inverter is something that converts direct current DC to alternating current AC. Our phones and laptops normally use chargers to convert AC to DC and then charge on DC power supply. Every car battery is a DC supply of around 12-14V that cannot be directly used to charge our laptops. Now using an inverter we will convert 12-14V DC to 200V AC and then use a charger to again convert it to suitable DC voltage of approx 19V in most cases. So in short apart from mobile charging, you can now charge your tablets and laptops while travelling in a car.
Intex Car Inverter Charger Full Review:
So Intex Car inverter DC-200 is a highly portable device and has a shape of small dustbin. Well it is shaped more like a cuboidal glass with tapering bottom. The reason behind this is you can easily place it in a glass holder which are already present in most of the cars. On the bottom there is a small fan which keeps the inverter cool enough to shed of some heat. Prolonged usage may lead the inverter to get a bit warm I would say. Also if you try to draw more current then also it will get warm but that is not something to worry about. There is a lid on top of the charger inside which are all the ports that you need. There is a standard 3 pin plug which gives output of around 200V AC when measured. Next there are two USB ports one with 2.4A written over it and other with a Auto range of 0-2.4A. There is not much of a difference as the current will be drawn based on your smartphone. These two usb ports can be used to charge your smartphones. Next you also have a cigaratte lighter slot in case you plan to use it or else you can again plug a car charger inside that. Now to turn things on/off we have a small white toggle switch and a indicator LED(power/fault). The design is great and the build is good too. You get a cable with car charger plug that goes into your car's cigarrete lighter slot.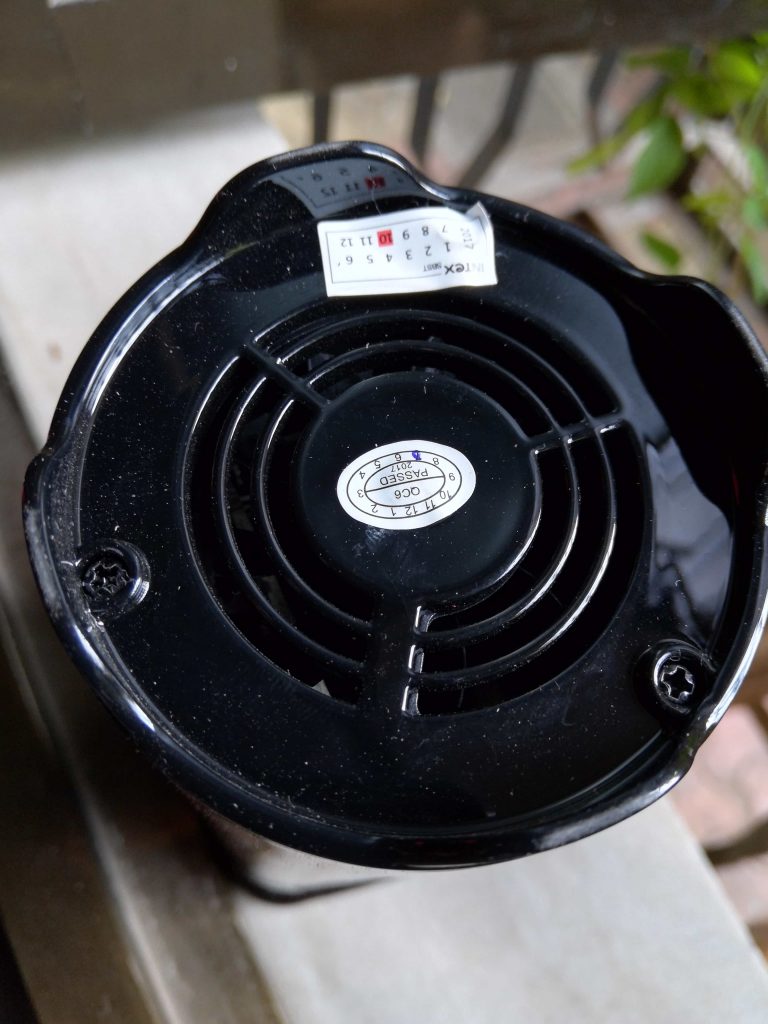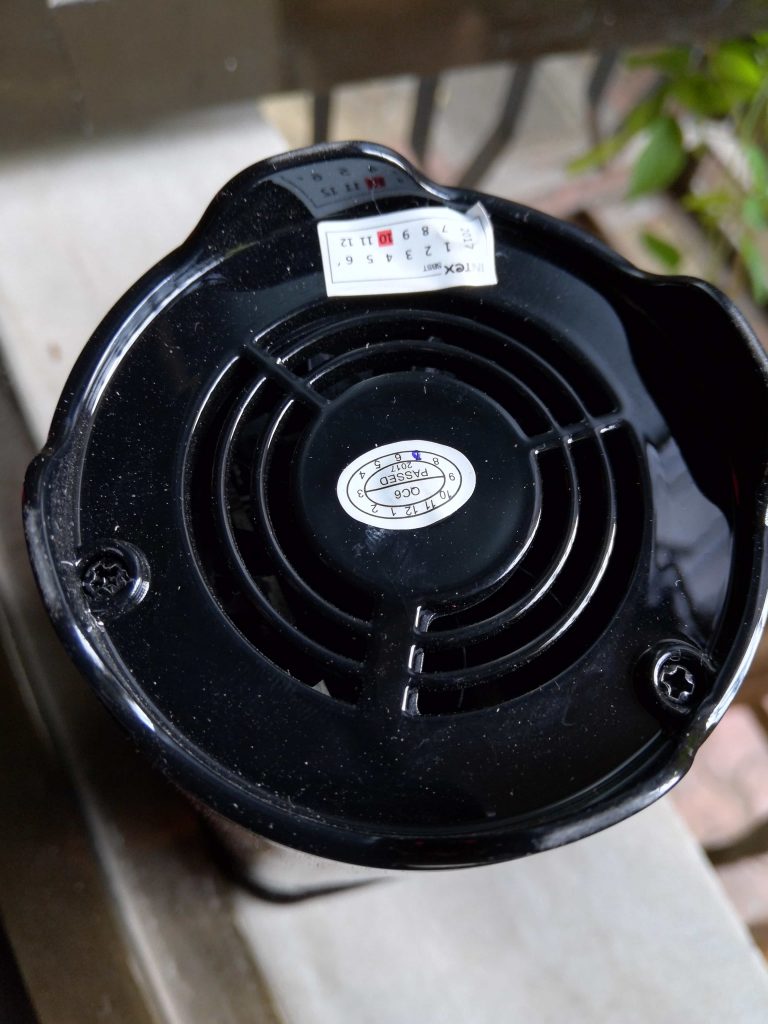 Features:
3 Pin AC Plug for laptop chargers and other appliances
2 USB 2.4A ports to charge smartphones
1 car charger slot/cigarrete lighter
To get into some more technicalities, it is 200W rated with 250W max output and that can go up to 500W peak power. The USB ports are rated at 5V 3.4A rated.
Overall the device is a saviour for people like me who wish to carry their workstation inside a car. Your devices like laptop, smartphone, tablet charged along with some good internet is what you need to spend your life travelling in a car.  Never miss client's call or  quick skype meeting if your laptop battery ran off. Also we tried powering Nvidia Jetson board with this and it worked pretty well. Just remember that you don't plug in any heavy loads and even if you do it by mistake then there is a fuse and overcurrent protection on the inverter. The price of this device Intext DC-200 car inverter charger is around 2750 INR on Flipkart and Amazon. Let me know your views on this amazing car accessory and whether you will go for it or not in the comment section.