OnePlus is one of the top smartphone brands right now in the market. With all the Diwali festive season going on, websites like Amazon Flipkart are offering huge discounts on different bank debit and credit cards. Also, OnePlus has launched its new limitless referral program which allows you to get some more discounts. So let us see how to get OnePlus smartphones at 4000 INR discount.
Offer can be availed on the following devices:
Offer date: 2000 INR off till 31st Oct 2019 and 4000 INR off till 25th Oct 2019
Note: Once you get the device don't forget to sign up with OnePlus care to get some free replacement benefits/offers from OnePlus.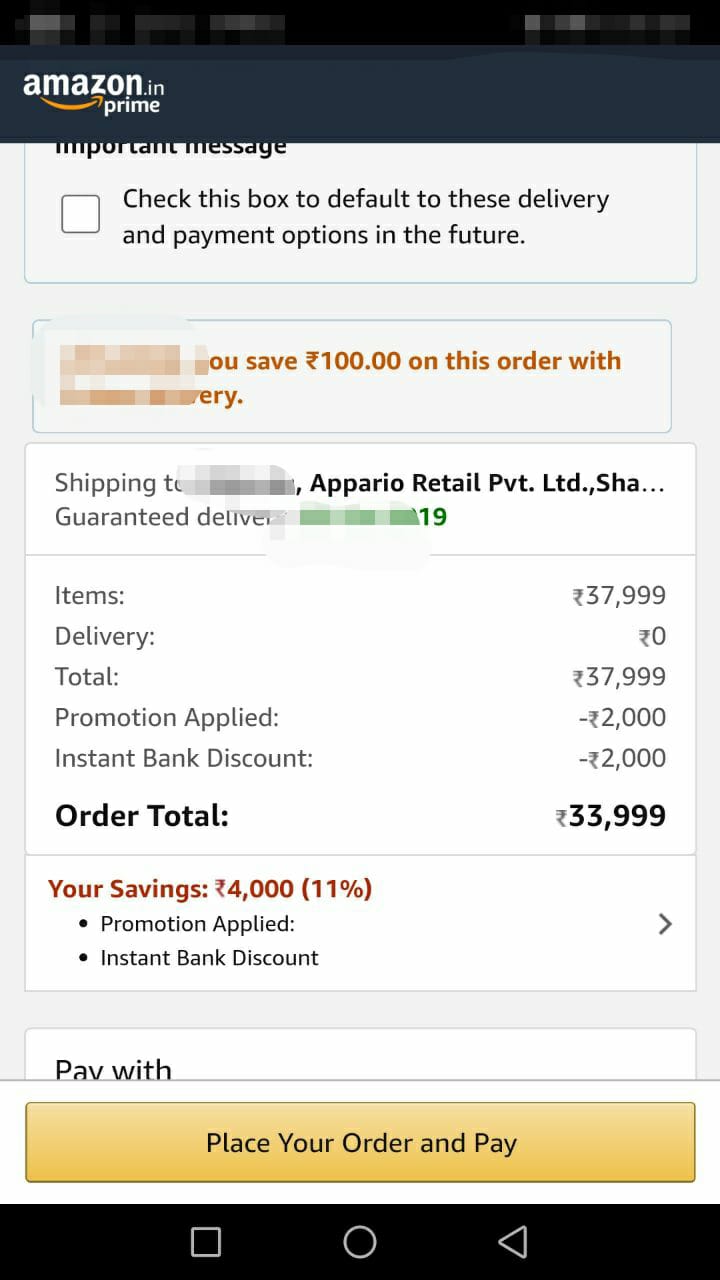 How to get OnePlus smartphones at 4000 INR discount?
One needs to buy the smartphones from Amazon to get the maximum 4000 INR off. Also you should have either Axis bank card or Citi bank card to avail this offer.
1. Whatsapp me to get the 2000 INR off coupon. Users must signup/login using OnePlus account to receive vouchers.
2. Visit the Amazon website and buy OnePlus 7T or OnePlus 7T Pro, or the OnePlus 7 Pro.
3. Press add to cart and checkout with your details.
4. Make sure you apply the 2000 INR off coupon code which you got in the OnePlus registered email ID.
5. Make sure you do the payment using Axis or Citi bank card to get the additional 2000 INR off which makes the total 4000 INR off.
Discounts:
2000 INR off coupon(Whatsapp Me to receive this)
2000 INR off with Axis & Citi bank cards
This is how you get OnePlus smartphones at 4000 INR discount which is currently the maximum offer you can get. Out of the above list of smartphones, I would suggest going for the OnePlus 7T as it is the best phone to buy at that price range with maximum benefits. This 2000 INR off discount is a part of the OnePlus care referral program which is newly launched by Oneplus in this Diwali week. It would be only valid till 31st of October 2019 with no limits on getting discounts. So let me know if you face any issues with getting the discount.