India — August 19, 2014 —AMD (NYSE: AMD) today announced a new technology partnership with OCZ Storage Solutions – A Toshiba Group Company, for AMD Radeon™-branded Solid State Drives (SSDs). Starting today, users can purchase the AMD Radeon™ R7 Series SSDs in 120GB, 240GB or 480GB capacities from their favorite online retailers.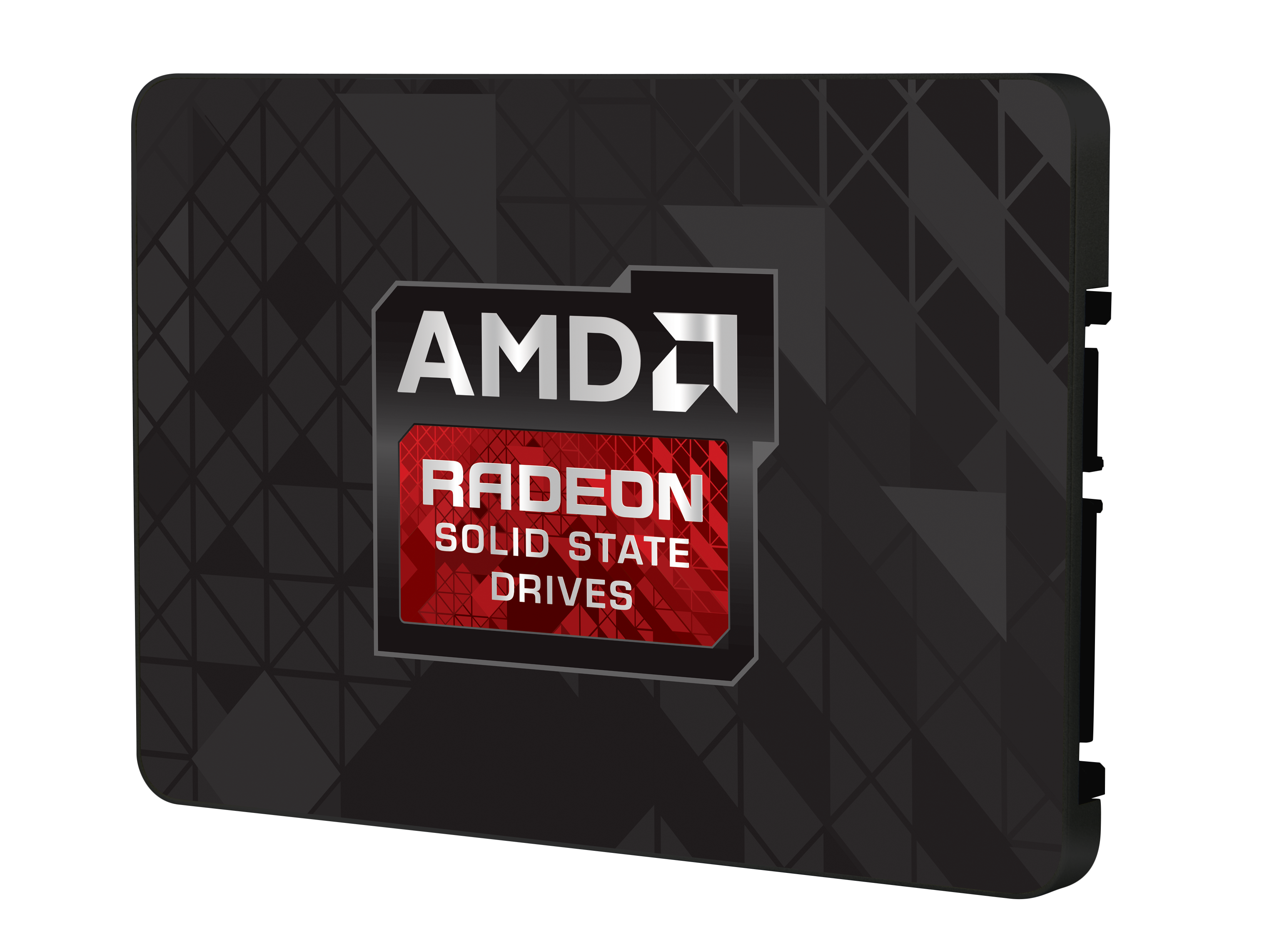 The AMD Radeon™ R7 Series SSDs are an excellent choice for gamers looking to upgrade their system's overall responsiveness with an economical solution that puts performance and reliability front and center.
"The AMD Radeon™ brand is synonymous with performance and quality amongst PC gamers," said Roman Kyrychynskyi, director of memory, AMD. "With the new AMD Radeon™ R7 Series SSDs powered by outstanding OCZ Storage Solutions IP, we bring that reputation to the SSD market with a series of drives that offer an ideal combination of performance, reliability and affordability—great for gamers building or upgrading a rig."
AMD Radeon™ R7 Series SSDs are a unique solution in the OCZ Storage Solutions portfolio. As the first high performance SSDs to utilize the Toshiba Group's latest A19 MLC NAND flash process and the proven Barefoot 3 M00 controller, the AMD Radeon™ R7 Series disks offer exemplary write endurance of 30GB/day, as well as read/write speeds of up to 550MB/s and 530MB/s, respectively. This exclusive combination of hardware also features a special anodized black housing, characteristic of the AMD Radeon™ brand.
"The new AMD Radeon™ R7 Series SSDs are built using state of the art flash and controller technology from Toshiba and OCZ," said Alex Mei, chief marketing officer, OCZ Storage Solutions. "By combining this proprietary technology with cost-efficient price points, we can deliver a tremendous value to gamers seeking the ultimate balance of performance and endurance for the complete gamut of their desktop and mobile gaming applications."
AMD Radeon™ R7 Series SSDs represent the next stage of AMD's strategy to be a "one-stop shop" for consumers, with a portfolio of high-performance solutions that now includes: AMD Radeon™ graphics cards, AMD FX processors, AMD Accelerated Processing Units, AMD Radeon™ memory, processor chipsets, and more. The addition of a solid state drive makes it easier than ever for a customer to outfit their system with like-branded components both for peace of mind and reliability.
AMD Radeon™ R7 Series SSDs will be available at a starting price of $99.99 USD for the 120GB drive, and specifications for all models are as follows:
AMD Radeon™ R7 Solid State Drives

 

120GB

240GB

480GB

Seq. Read1

550 MB/s

550 MB/s

550 MB/s

Seq. Write1

470 MB/s

530 MB/s

530 MB/s

Max Random Read IOPS2 (4K QD32)

85,000

95,000

100,000

Max Random Write IOPS2 (4K QD32)

90,000

90,000

90,000

Steady-State Random3 Write IOPS (4K QD32)

12,000

20,000

23,000