Tiitan is an emerging company in today's technological field. This company is trying to make a revolutionary change by combining different technologies in a single space and making it a multi-functional device. In this process, they have come up with a device named as Tiitan Intelligent Charger. This device is itself a package of different devices making it possible for switching over for simplicity. This device is compatible with any other type of device. The specifications for this look quite promising along with the appearance.
TIITAN Intelligent Charger with Portable Power Bank Full Review:

Design
Tiitan Intelligent Charger has a fine finished body with a sturdy design. The circuitry and power bank is perfectly enclosed in a strong fiber body along with a smooth finish across the curves. It has with 3 USB ports out of which 2 are normal USB ports and the third one is a c-type port. It has an additional digital display which indicates the battery percentage of the power bank inside it. There is an LED in it that goes blinking red and green. The red one shows that wireless charging is on and the green indicates the standby mode.
This charger can be used globally since it has Indian, American as well as European jacks. Which gives the output voltage of 90-240 v. It has a smart feature that protects the phone from over-discharging and charging and gives an additional feature of automatic protection from high temperatures. The recovery protection feature associated with the switch given on the charger allows battery power to be restored. It also has the smart feature of automatic protection against short circuit and overload of current by breaking the internal circuit. The product has a weight of about 250 grams which is a bit heavy. It is also provided with a feature of wireless charging with an output power of 5W.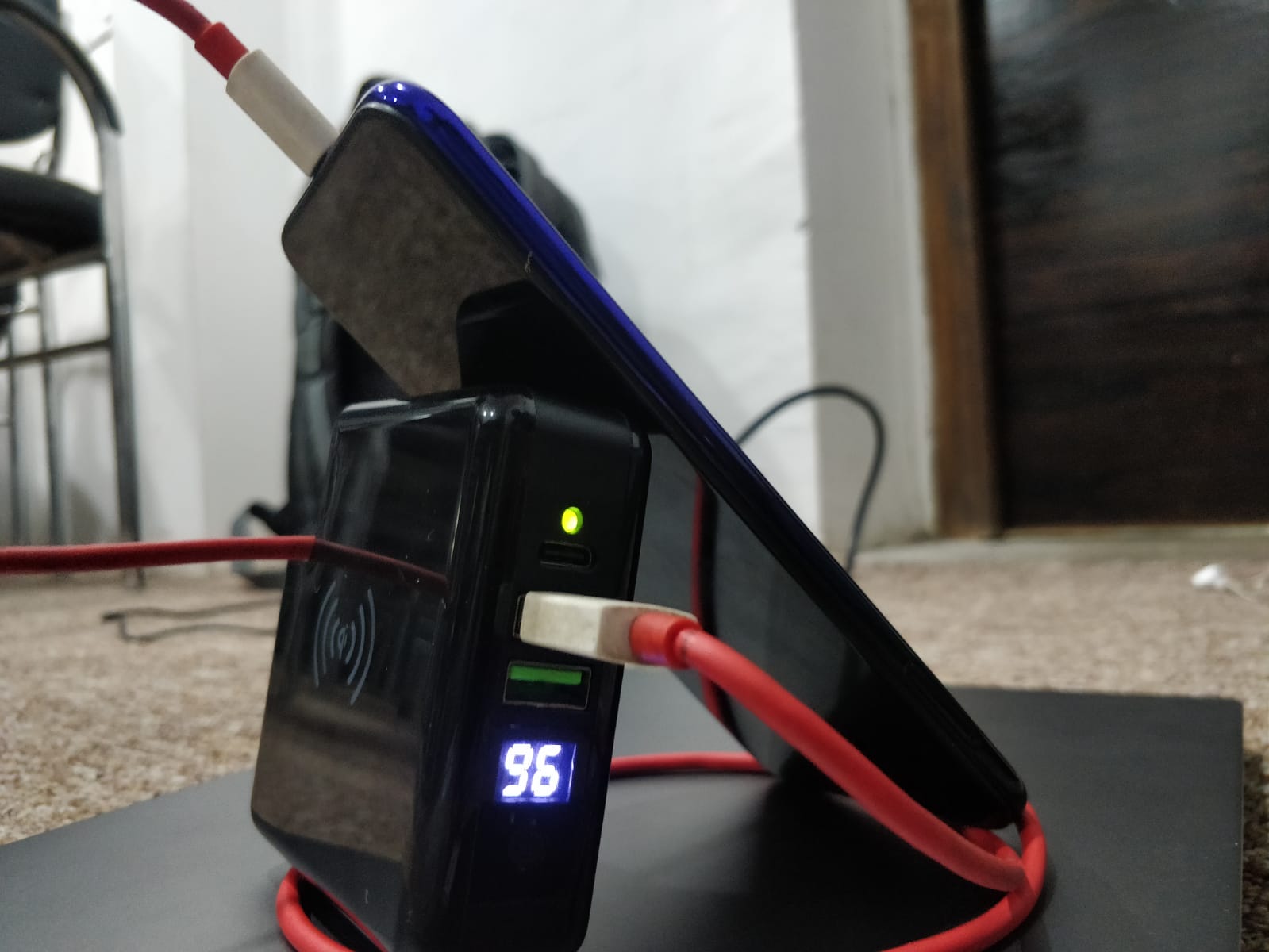 Performance
Tiitan Intelligent Charger comes with a 6700 mAh and 10000 mAh power battery to support as a backup power bank.  This charger is powered by a Lithium Polymer battery which requires around about 4 hrs of charging time. The input power of this charger is 5V/2.4A. USB 1 and USB 2 has an output of  5V/2.4A while the c-type port has an input of 5V/3A and output is 5V/2.4A. The smart integrated chip inside the circuitry provides the additional feature of short circuit prevention, better temperature control, overheating, overloading prevention, surge protection and safer Qi wireless charging than other wireless chargers.
The friendly operable case for wireless charging can identify the phone sensitively and support phone charging case within 5mm  while 4mm is the best operable distance for wireless charging. The Qi wireless charger supports most of the phones supporting Qi wireless charging iPhone X 10 8 8 Plus, Samsung Galaxy Note 5 S6 S6 Edge S6 Edge+ S7 S7 Edge S8 S8 Plus S9 Note 8 and other Qi-enabled devices.
Battery
The battery is again a good point in this travel charger. Also, Tiitan intelligent charger consists of direct charging as well as battery for power bank. The battery has a capacity of 6700 mAh which is less than normal then to it is good for a multi-purpose charger with a power bank. Multiple devices can be charged. For eg:- two 4000mah mobile phones van be easily be charged with the help of this power bank. Also, It has a lithium polymer battery which is used in most of the batteries nowadays. As it has a LiPo it is very lightweight and weighs up to just 250gms. The wireless charging power of this power bank is 5W which is the optimum output of any device which is used to charge a phone.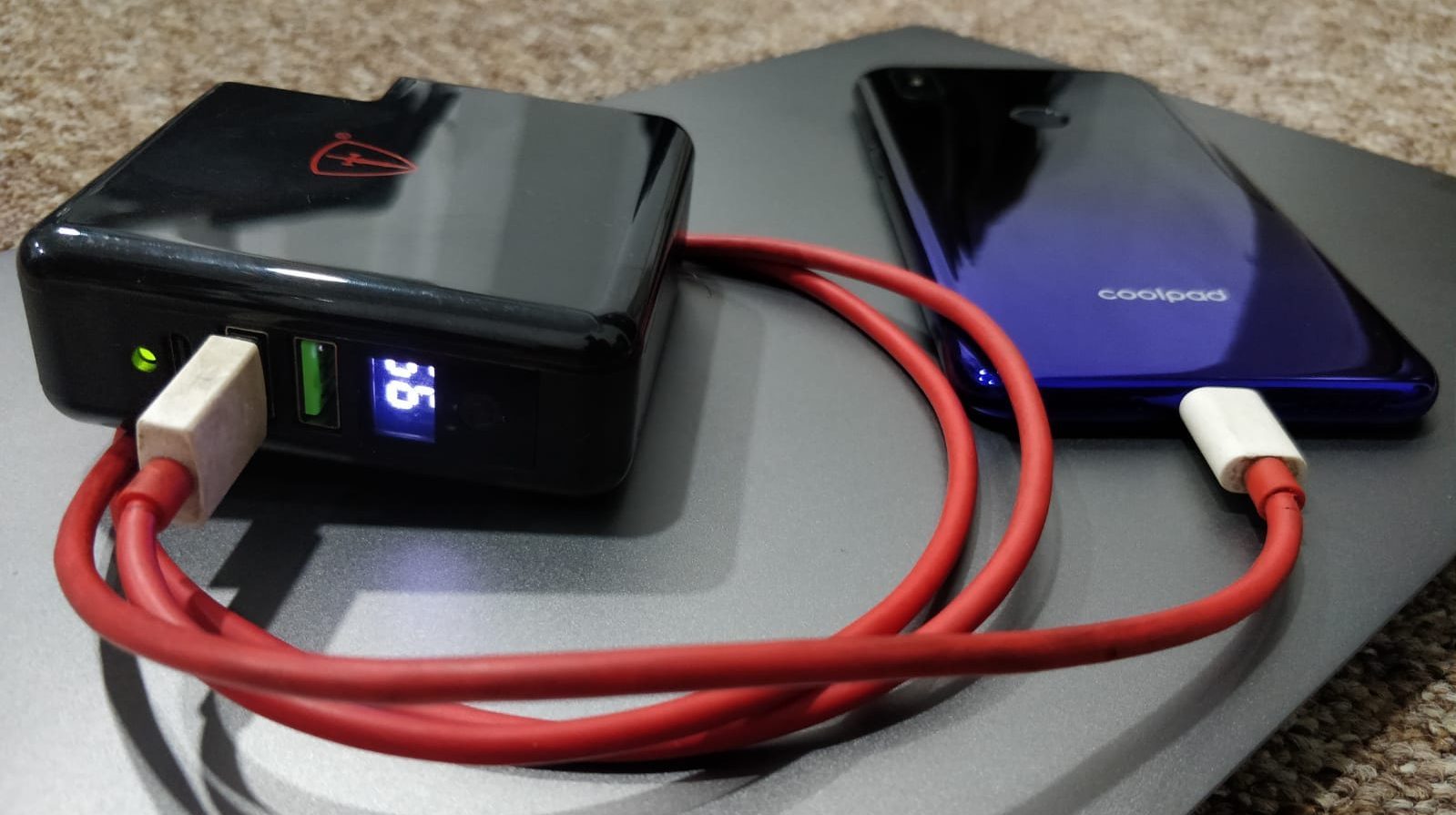 Price
Tiitan intelligent charge is available on Amazon for INR 2499(6700 mAh) and INR 2999(10000 mAh). It is available in black and white color. The charger with 6700 mAh power is SC-01 and the one with 10000 mAh is SC-02. It comes with a manufacturer's warranty of 12 months.
Verdict
One can definitely go for this device, as of now this is one of the best devices under 3000 INR that you can consider buying. This will be the best travel charger of all as it is the combination of a portable charger and power bank.