Spotify (NYSE: SPOT), the world's leading music streaming service, is available in India today with all-new features tuned to Indian music fans' personal tastes. Spotify offers the best listening experience in local and international music, with the app available to download for free, or with an upgrade to Spotify Premium for only INR 119* per month. The Spotify app is now available on mobile, desktop and tablet and can be played on a wide range of speaker and home devices.
To enjoy music the way you want it, download the Spotify app today via the Android or iOS app store or by heading to Get SPOTIFY Free
"As Spotify grows, our goal is to bring millions of artists and billions of fans together from every country and background ," says Daniel Ek, Spotify founder and CEO. "India has an incredibly rich music culture and  to best serve this market, we're launching a custom-built experience. Not only will Spotify bring Indian artists to the world, we'll also bring the world's music to fans across India. Spotify's music family just got a whole lot bigger."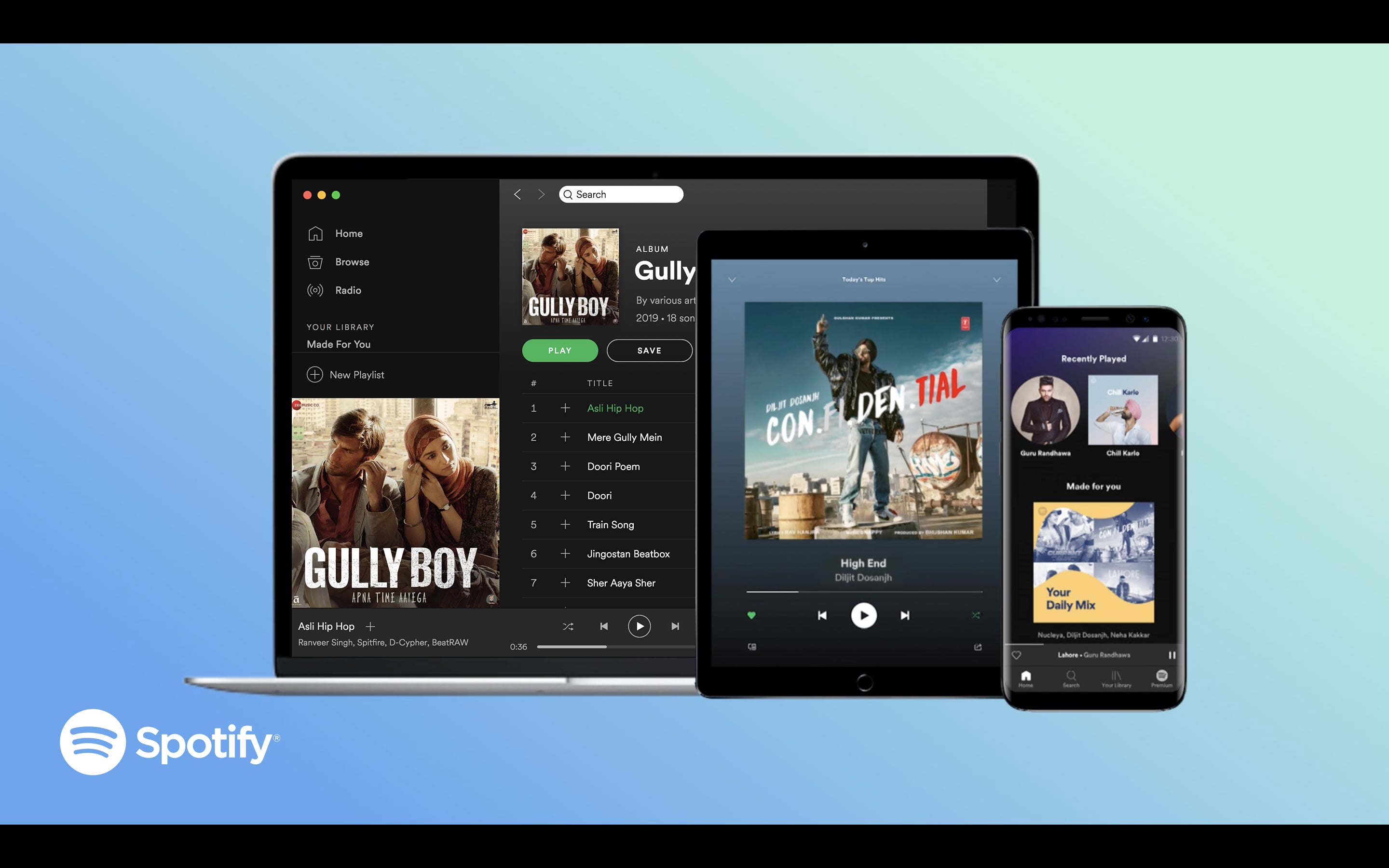 All of Spotify's Favourite Features
Spotify comes to India with our unrivalled mix of features that have made us the world's favourite music app, including:
The best music from all over the world: More than 40 million (4 crore) songs and 3 billion playlists (300 crore) offering your favourite music in Indian and international music, across moods and moments.
Unrivalled playlists tuned to your individual tastes: Your very own playlists based on your preferences, updated daily. The more you listen, the better Spotify's recommendations get. On the home page, choose playlists based on your moods and moments.
Made for you: Stay up to date with all that's hot with a personalised Home Page. Your personal DJ featuring the latest releases and all your favourite music, updated daily.
Play everywhere: Play Spotify in your car, on TVs, voice and wifi speakers, plus explore integrations with Google Maps, Tinder and Instagram, amongst others. Spotify is available on over 500 products across 200 hardware brands globally.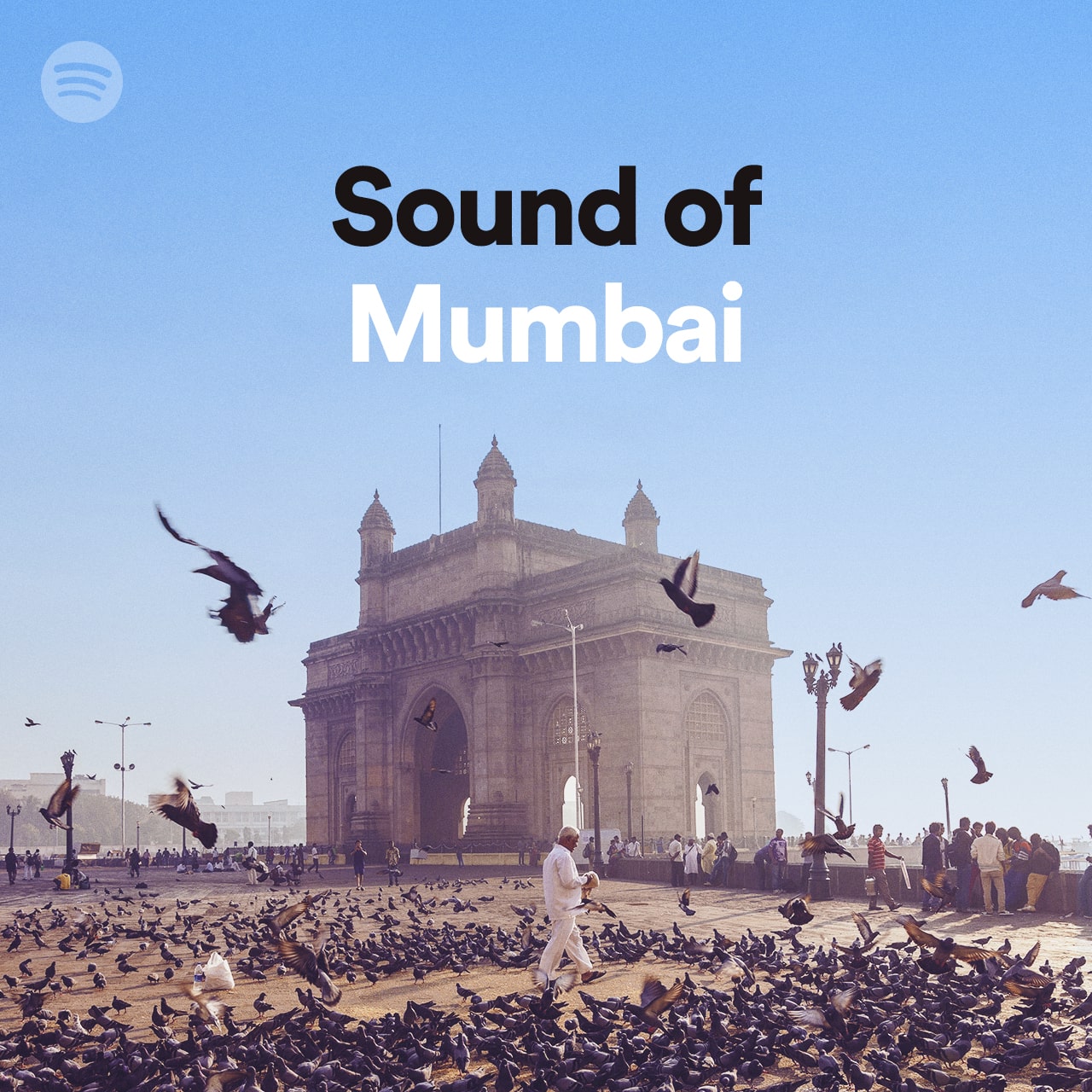 Tuned to India
Spotify has redesigned the music experience for India with a fresh set of exclusive features:
Multi-language music recommendations: With many Indians speaking several local languages, Spotify's music recommendation engine can now be tuned to Hindi, Punjabi, Tamil and Telugu. Indian users can select their preferred language(s) to receive tailored Daily Mix, Home, Radio, Search results and recommendations.
Spotify Free with total control: For the first time ever on Spotify Free, smartphone users can play every song on demand.
Playlists made for India: Expertly curated and regularly updated by our team of Indian music experts, new playlists include Indiestan, Rap91, Namaste Love, Punjabi 101, Bollywood Butter, Top Hits in Hindi, Tamil, Telugu and Punjabi. These sit alongside our celebrated international playlists including Mint, Rap Caviar, Viva Latino and the This is… artist compilations. Add billions of creator and fan-built playlists to the mix and Spotify has a playlist for any mood or moment.
Spotify goes to the movies: Introducing Starring…, a series of playlists featuring the best music from the most popular Bollywood, Tollywood, Kollywood, and Punjabi actors. Spotify's recommendations will also include songs from India's favourite movies and actors.
City playlists: Find out what's hot in the city, with new algorithmic playlists tracking what's trending in Mumbai, Delhi, Bangalore and Chennai.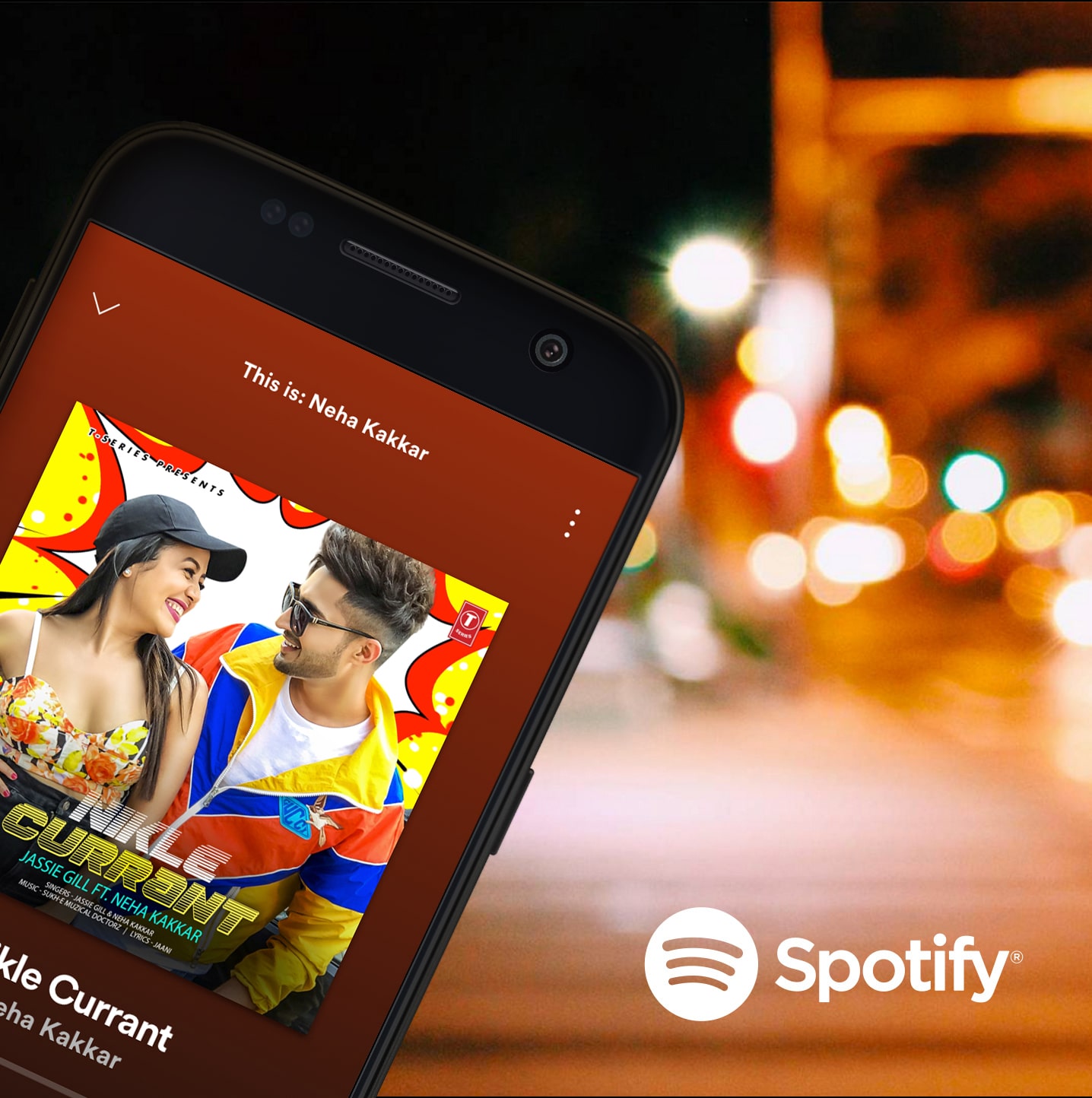 Amarjit Singh Batra, Managing Director, Spotify India, adds: "Indians love music. It's an inherent part of our lifestyle and culture, whether we pray, work, or relax. The mobile internet revolution has led to a rapid rise in the number of connected Indians, making music streaming the preferred way to enjoy music here."
He continues: "Spotify pioneered music streaming a decade ago, and has constantly reinvented itself to bring the best music experience to the world, and now to India. Through our unmatched personalised experience, we want users to find the best music from India and the world, and empower Indian artists to find new audiences in India and worldwide."
In addition, One Plus, Anheuser-Busch InBev and GoUSA will be Spotify's exclusive advertising launch partners in India.