ASUS recently launched the new Zenfone 2 series which comprised of Deluxe, Laser, GO and the Selfie variants of the smartphone. This article is all about ASUS Zenfone 2 Deluxe. This variant was made by keeping design factor in the mind as we have a new style of back cover hence the name Deluxe. Though there are no significant upgrades in other features if we compare it to ASUS Zenfone 2. Let's take it for an in-depth review and find out if you should buy ASUS Zenfone 2 Deluxe.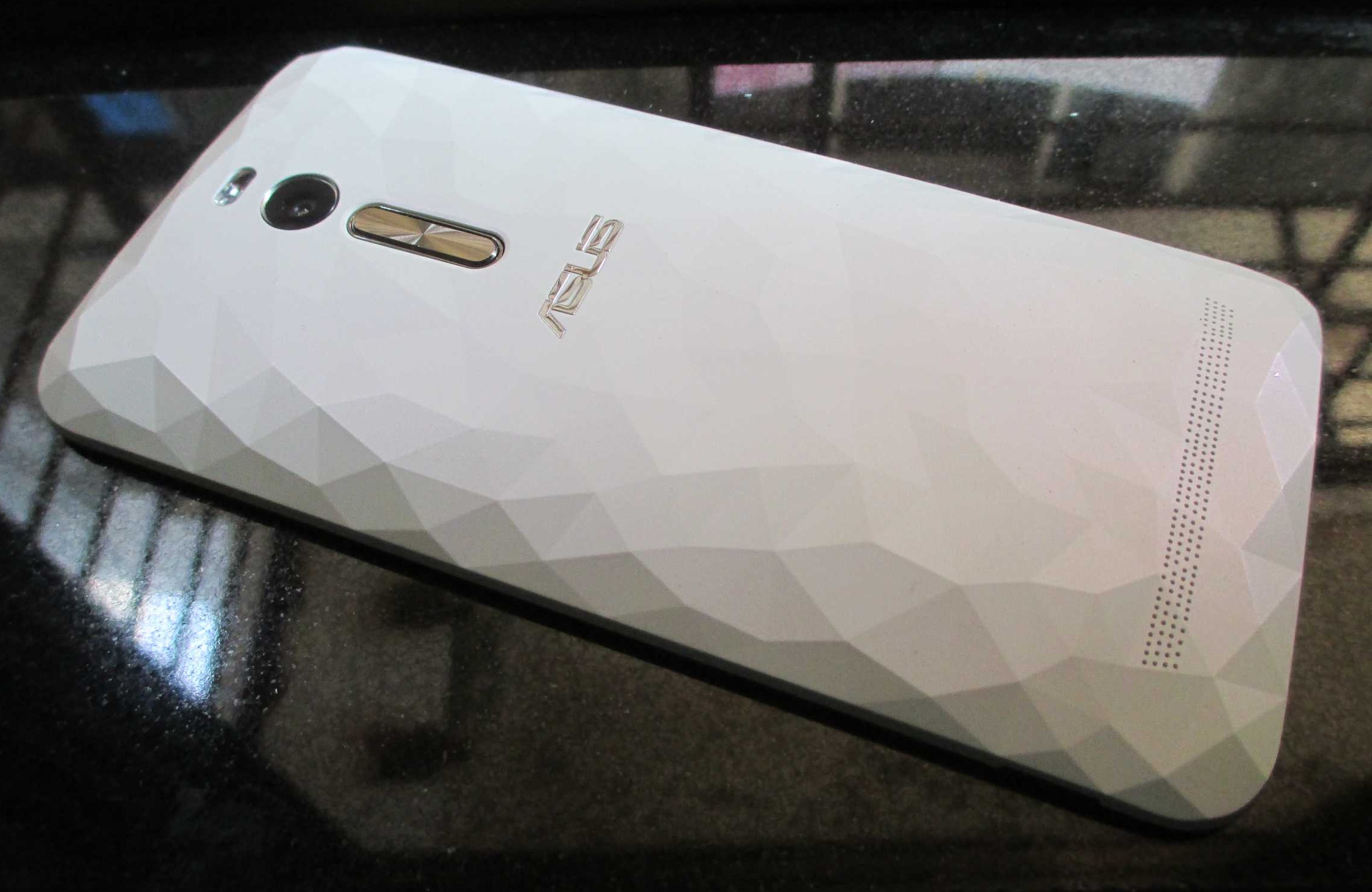 Should you buy ASUS Zenfone 2 Deluxe: Full Review
I have rated the phone as per the different features of the smartphone. Have a look at each feature in detail and choose if the phone satisfies your requirements, after all it's your choice.
Box Content
ASUS Zenfone 2 Deluxe
Travel Adapter (18W)
USB cable
User guide
Warranty card
Design – (9/10)
Smartphones manufactured by ASUS always have a very good build quality. They may be a little bit heavy in weight, but they are quite sturdy. ASUS Zenfone 2 Deluxe also has a flat screen with a curvy back. It has a back cover with 3D shiny polygons all over it, giving it a crystal diamond look which looks amazing. This is the only major difference if we compare it with the original Zenfone 2. The dimensions of the phone are 77.2 x 152.5 x 10.9 cm (WxDxH) and weighs 170g. There are no buttons or slots on the sides. On the back, it has dual color LED flash, 13 MP camera, volume rockers, ASUS logo, & speaker grill all arranged vertically in the center. On the top, there is the power button, headphone jack, and the secondary noise-cancelling microphone. The worst thing about Zenfone 2 series is that the power button is on the top. It is very hard to access and being a phablet makes it more difficult. I would recommend you to use the double tap to wake feature, and will also give a feedback to ASUS about it. They are just focusing on making the phone look symmetrical. The micro USB slot is at the bottom with the primary microphone. In the front, the three navigation buttons are placed separately from the display and they don't have backlight which is again major drawback in ASUS smartphones. The back cover is removable and you can see the 2 SIM slots along with the micro SD card slot. The primary SIM slot supports 4G/3G/2G while the second SIM slot only supports 2G. You can expand the memory upto 128 GB using the micro SD card. The battery is non-removable. One more interesting thing about the back cover is, it doesn't attract any fingerprints marks or smudges. It is very difficult to use the phone with only one hand, being a phablet you must use two hands. The summary would be, ASUS has done a great job in terms of design, the new 3D crystallized back cover, metallic rim finish to buttons & camera which gives a premium look to the Zenfone 2 Deluxe.
Display – (8/10)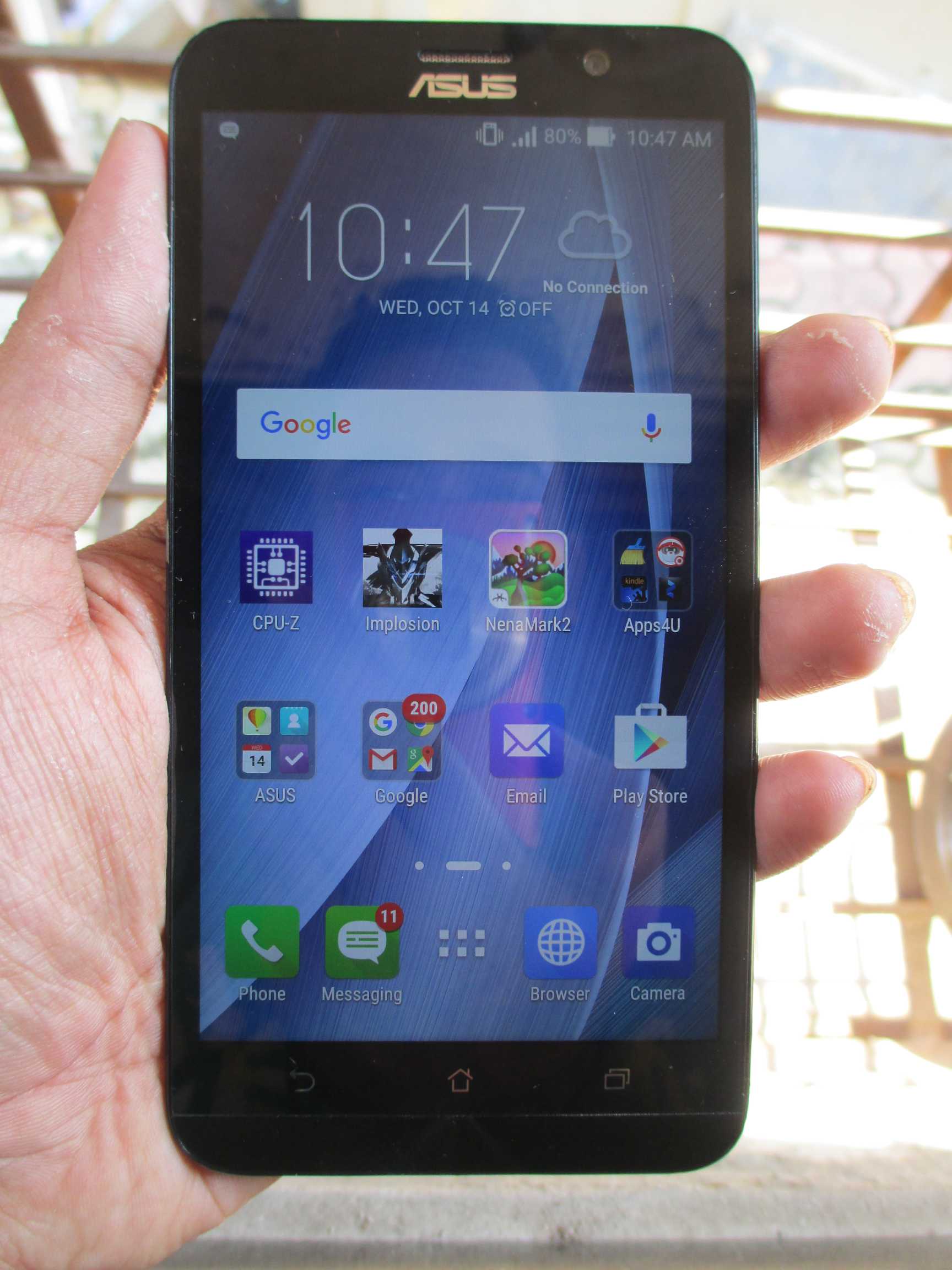 The ASUS Zenfone 2 Deluxe comes with a 5.5 inch full HD IPS display having resolution 1920×1080 pixels. The viewing angles on the phone are good and the touch is very responsive. You need to increase the brightness as the screen is very reflective and you will see your reflection if the brightness is too low or if you go outdoors. It comes with Corning Gorilla Glass 3 which will protect the phone from getting scratches and other damages. There are different modes to adjust the color saturation as per the task you are performing.
Performance – (9/10)
First let's talk about hardware specifications of the Zenfone 2 Deluxe. It has an Intel Atom Quad Core Z3580 processor clocked at 2.3 GHz with 4GB of LPDDR3 RAM. For graphics, there is PowerVR G6430 GPU which can run almost every game you throw at it. You have a big advantage in multitasking if you have 4GB RAM on your phone. There is no lag as such in the daily usage. You have 64GB of internal storage on this phone(128 GB variant available too) which is more than enough and mostly you will not need to expand the storage. If need arises then you can expand the storage upto 128Gb using an external SD card.
The phone does get heated up from back and on the display if you play high-end games for too long, but that is bearable. I tried Asphalt 8, Dead trigger 2, Brothers in arms 3, N.O.V.A. 3, and Implosion: Never lose hope. All the games ran perfectly on the phone with just a very few frame drops. It is a good phone for gamers who can get the same performance as the high-end phones.
Benchmark scores for ASUS Zenfone 2 Deluxe
On the software side it comes with Android 5.0 – lollipop out of the box and runs on ZEN UI its own customized UI. You can customize the looks and features of the phone as per your choice. There is a wide variety of themes available for you to choose from. The Zenfone 2 Deluxe has a lot of bloatware preinstalled though you can uninstall a few apps and disable the others. All the apps are arranged in proper category folders which makes it look clean. You can try various preinstalled apps like MiniMovie, PhotoCollage, Party Link, Share Link, PC link etc. instead of downloading their alternatives.
Camera – (7/10)
ASUS Zenfone 2 Deluxe comes with a 13MP shooter with a dual-tone LED flash and a 5MP front-facing camera. It can take pictures having resolution 4128 x 3096 pixels and record 1080p videos at 30fps.
Camera Samples:
The quality of the image is good in daylight and below average in low light. The camera adds up a lot of noise in the low light scenario. Though you can try the low light mode which improves the image quality a bit, but it can only take 3MP shots. One big bug that I noticed was when you try to take a picture in a completely dark environment using the LED flash, the camera is not able to focus and you get a completely de-focused image. Maybe it's due to the sync issues between the LED flash and the lens focus timing, but it needs to be fixed.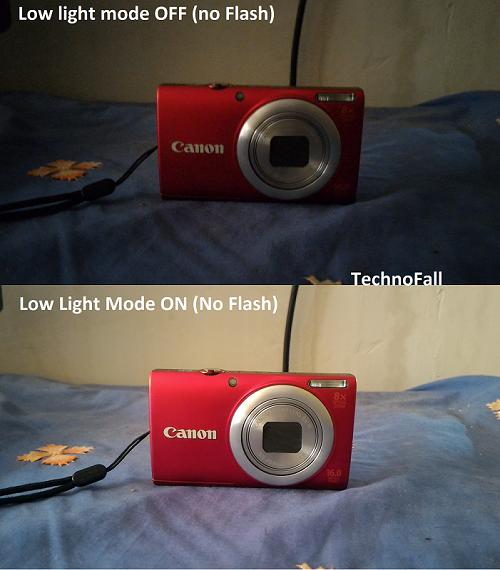 The shutter speed is increased as compared to Zenfone 2 which was very slow. The most used feature in Zenfones is the beautification which works excellent by bringing uniformity of color on the face and removing all acne and other marks. One of the good things about ASUS smartphones is the camera UI, as it has various different modes out of which most of them works great.
This time I tried recording a slow motion video, but it did not came out to be as expected. The video was very laggy and the slow motion still needs some work. The other features are selfie panorama, night, HDR, Low light, GIF animation, time-lapse, super resolution, depth of field, time rewind, miniature etc. It's just fun playing with these features and taking snaps according to your background. You can also take a 360-degree picture by using the mode panosphere, but it also lags as you take your last shots to complete the sphere. I guess they need to provide a software update to fix these bugs. Front facing camera can again take some amazing selfies considering that you don't have a low light situation.
Connectivity – (9/10)
ASUS Zenfone comes with Wifi, Bluetooth 4.0, GPS, dual SIM (micro sim, 4G + 2G), and NFC support. NFC is an important feature though most of the users don't make good use of it. In the future it will become a necessity while making payments through the smartphone. The phone has USB OTG support, so you can connect your pen drives and other USB devices if compatible.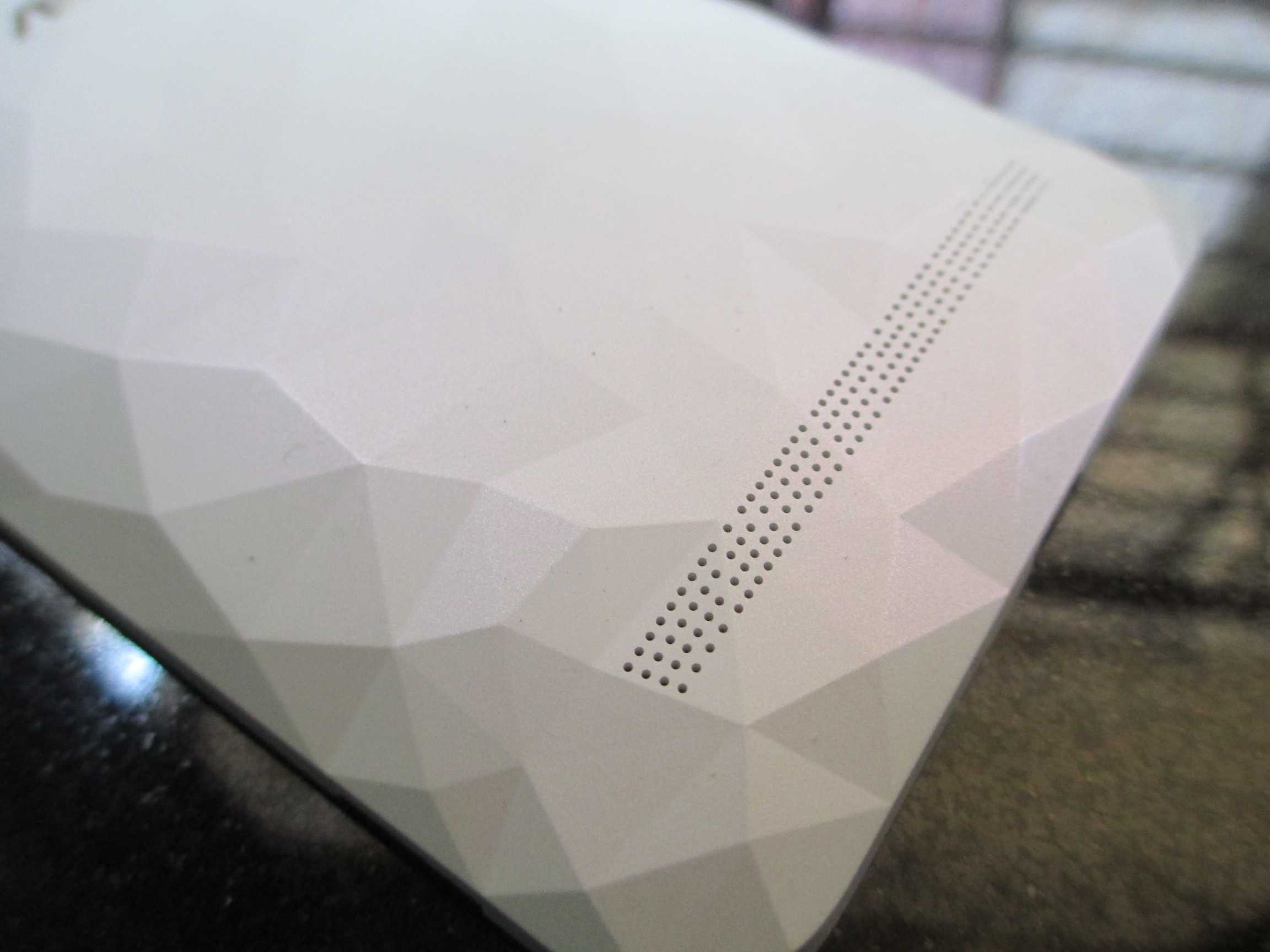 The speakers are at the back and has an average sound output level. It surely does work great if you are in the same room and you can enjoy stuff like watching movies, playing songs and games. Don't get confused with the dotted grill type design in the front, the actual speaker grill is at the back.
Battery – (6.5/10)
The phone has a 3000mAh battery which is just not enough if you are a power user. The phone will last for around 12 hours for a normal usage and around 5hrs on heavy gaming. I would recommend you to use the various power saving modes that can at least make the phone last for a day. Or you can carry the charger with you and use the ASUS BoostMaster technology to quickly charge your phone.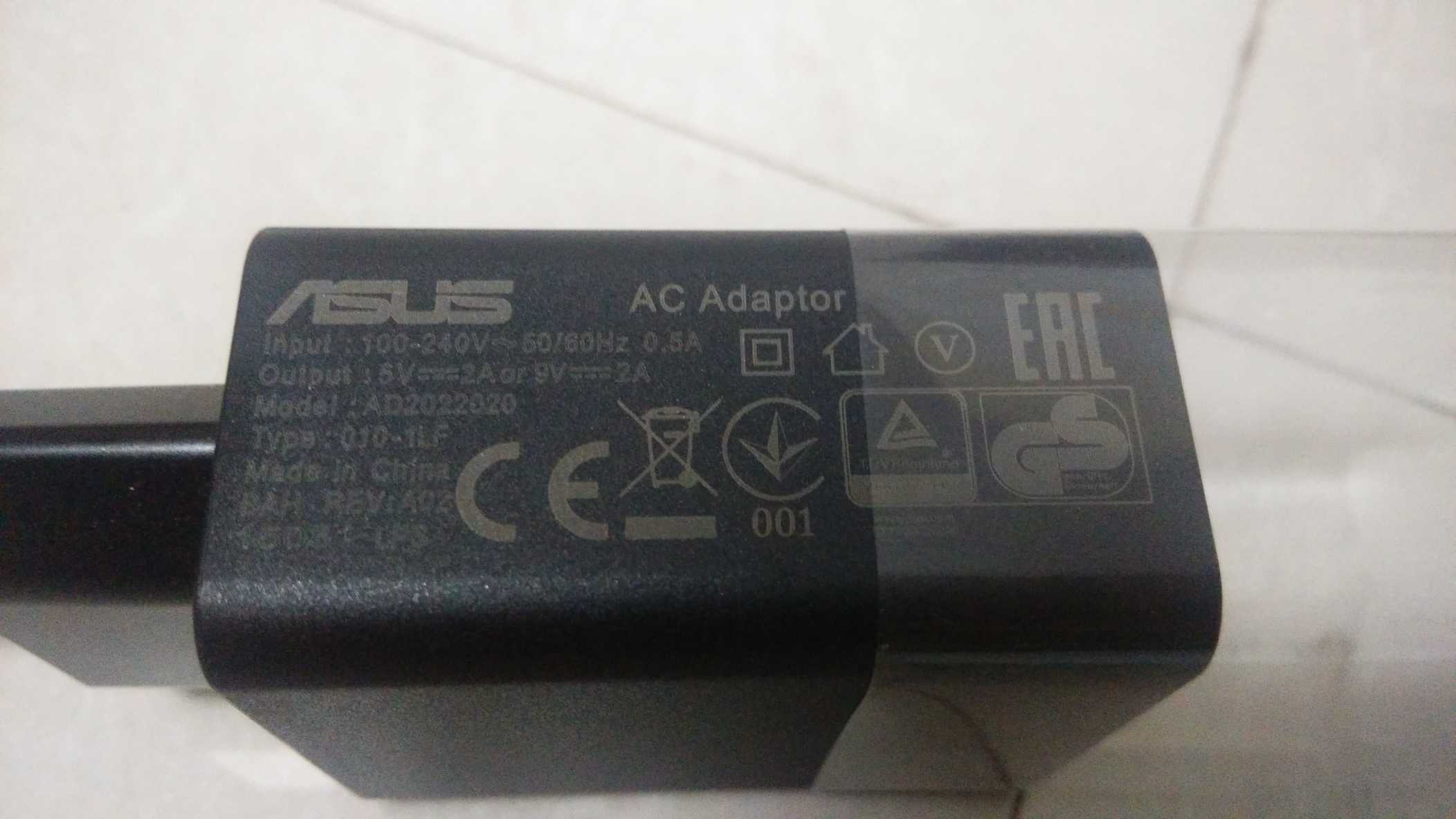 It takes around 40 mins to charge the phone to 60%. Remember to use the same charger that came with Zenfone 2 Deluxe as it supports quick charge and is of 18W. If you want to make calls and your phone is dead then charge it for 10 mins and get 4hrs of 2G talk time and 2.7hrs of 3G talk time as promised by ASUS. This can be a real life saver in case of emergency.
Pricing and availability – (8/10)
The Zenfone 2 Deluxe ZE551ML is available for Rs.22,999 for the 64GB variant and 29,999 for the 128GB version on Flipkart. There are two color options that you can choose from illusion white and illusion blue(purple). I would recommend you to go for purple as the 3D crystal polygons looks great on it. There are various other accessories for Zenfone 2 available like ZenFlash, Lolliflash, ZenPower.
BUY NOW:
Checkout: ZenFlash full Review
Also see: ASUS ZenPower 10050mAh in-depth review
Verdict
Well it comes down to whether you should buy ASUS Zenfone 2 Deluxe or not. The design and performance are great, the camera is excellent in daylight but average in low light, and the battery backup is just decent. The phone looks premium but lacks USB-C and fingerprint sensor which are available in OnePlus 2. You can choose between the two.