Is High Speed Internet Coming to Public Transportation?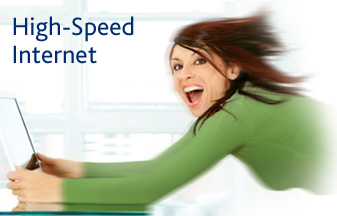 High-speed internet has completely encapsulated our lives. We use daily to get weather and traffic reports, and again to keep with daily events. The ability to access high-speed internet has surpassed being considered a luxury and is a staple in our quality of life. There are, however, few times throughout the day when our accessibility is compromised. One example is during our daily commute, whether we taxi, subway, train or drive. It can mean sometimes up to an hour of "unplugging" from our connection. The Metra in Chicago is looking to change this.
The Metra has taken upon itself the difficult task of finding a way to provide passengers with access to quality, high-speed internet access. This is challenging for more than one reason, the most obvious being the fact that the trains themselves are constructed of internet debilitating materials.
Metra staff has begun surveying and contacting current passengers, asking them their feelings in regards to high-speed internet access and what they would feel comfortable paying to receive such a service. One idea they are pitching is the ability to issue AirCards.
AirCards make sense for a few reasons, one of them being their ease of use. In a flash, you can plug in via your USB port, sync with your mobile phone or tablet and boom, you're connected. The Metra is strongly considering such an option to provide to riders as an upgrade to the standard ticketing options that they are currently purchasing. The AirCard would of course come at a premium.
It's not all sunshine and rainbows though, as many riders simply just don't see the benefit of the service. A few thoughts against that AirCards range from simply enjoying the fact that they can disconnect for a small amount of time, to others who do not think that the AirCards will prove to be adequate enough to be a solution. Others also assume that The Metra would gain substantial amounts of advertising dollars through the program and that they may not reflect that profit in the premium each rider would have to pay to receive the service.
Another argument against the AirCard to be considered is that we're seeing more and more people who already have access to AirCards of their own through their mobile service provider. Along with wireless providers, it is thought that cable conglomerates may also be able to offer their customers a similar service at a much more affordable price. Once again, The Metra would have to evaluate the amount of interested customers, and what each customer would be willing to pay.
As of right now, no decision has been made. A pilot program is expected to roll out soon for their Rock Island line that is intended to take a deeper look at AirCards versus an alternative solution, WiFi hotspots. They'll again try and gauge the customer response to see what they are willing to pay for.
The advantages of high speed internet are too numerous to count, with the accessibility and speeds that are being offered these days. It's quite possible that The Metra in Chicago is simply tapping in to what is going to become the norm in public transportation.