GO PUCK has announced it's entry in India by launching portable USB charger. It's a Florida based manufacturer which used to develop car batteries for some top companies like Formula 1, Indycar, LeMans Teams and has won some prizes for their excellent products. Today Go Puck Launched portable USB charger kit in India.
GO PUCK (Portable Usb Charger Kit) is a compact charger which has 2 ports with 1A and 2A output current. The 2A port is the RAPID (Regulated Accessory Power Increase Distribution) port which charges your phone at a faster rate without harming the device battery. Other than 2 output ports, it has one input port which is used to charge the GO PUCK device.
This slideshow requires JavaScript.
GO PUCK comes in two versions 3x and 5x which have the capacity of 4400 mah and 6600 mah respectively. The GO PUCK charger is wearable and can be attached to belts, devices via the active mount which is one of the accessories and can be purchased. So basic idea is to charge devices while you are on the go without any interruption. It has a 4 led battery level indicator which will give you accurate results. GO PUCK charger can charge your device 3-5 times in one single charge depending on the battery capacity.
The GO PUCK charger weighs 4 oz and is very light weight. It uses data block technology that will prevent hackers to gain access to sensitive information from laptops and computers. It also offers various types of cables like USB to micro usb, mini usb, GO PUCK charger, Nokia,Apple, Ericsson, PSP, LG etc. That means you can charge almost every small device. GO PUCK charger will protect from short circuit, overcharging and discharging as it uses Charge Through Technology.
Sharing his excitement Aniruddha Karanjekar, Director, GOPUCK India said,
"At GO PUCK we understand how important power is to our customers who lead a fast paced active lifestyle. The product range is specially designed to not only charge devices at a rapid speed 50% faster than the conventional wall outlet chargers but is also small enough to fit into your pocket. Having received tremendous response world over, we are certain GO PUCK will aid Indians and provide them with mobile freedom and the truly well deserved Smartphone compatible Portable Charger!"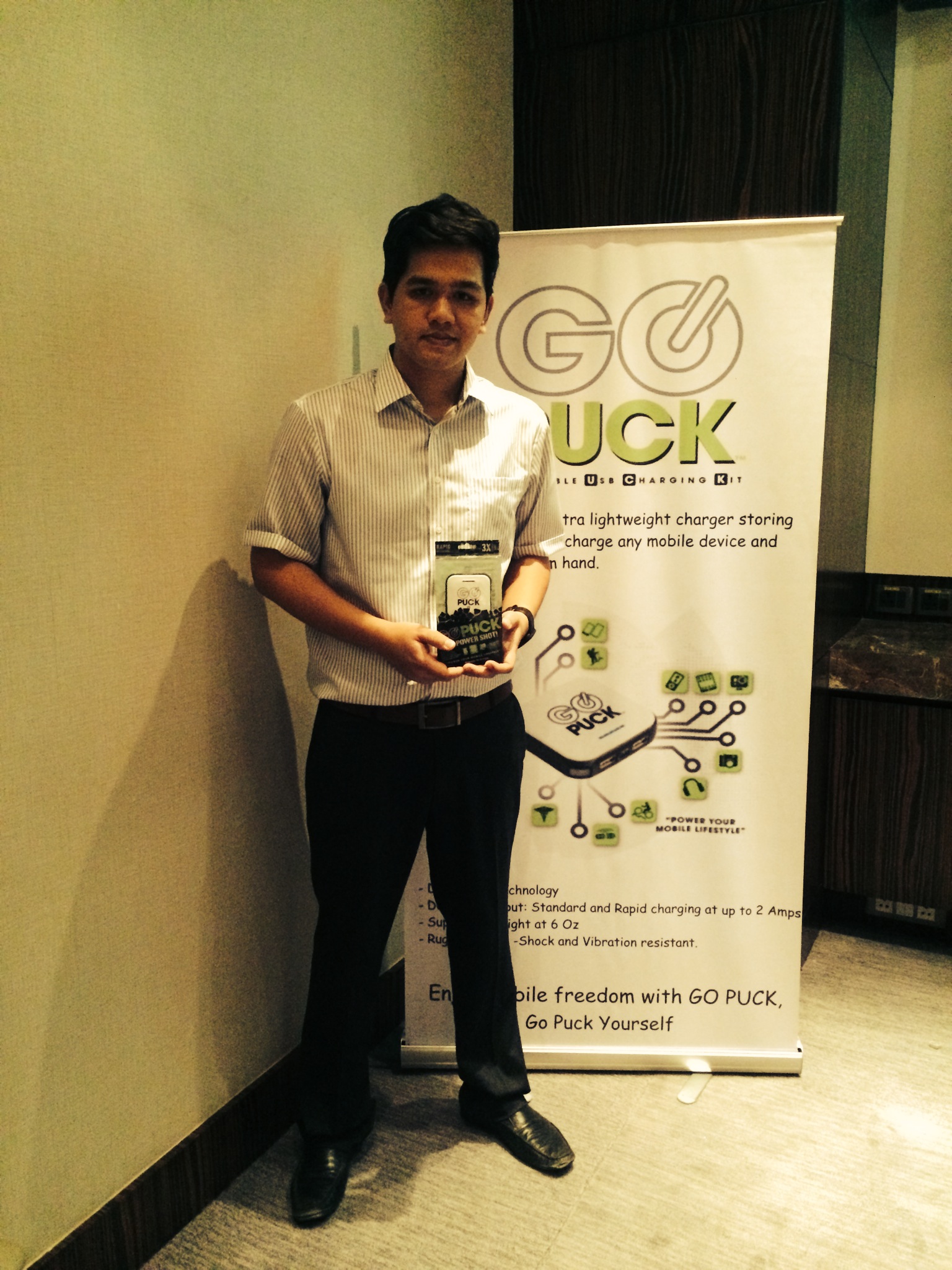 One of the amazing feature is that it can charge your devices at the same time when its charging itself. So it will charge the devices first and then charge itself thus intelligently maintaining the flow. One advantage is that it doesn't have any current loss via heating unlike other chargers.
Price of the GO PUCK charger will be roughly around 100$ for the 5x version and 70$ for the 3x.You can buy the active mounts for around 20$. GO PUCK charger comes with 1 year international warranty. So overall the charger is quite compact, effective and very useful. If you ask my opinion, then i would definitely recommend you to buy GO PUCK for your devices. You can share your views via the comment section below.