Asus Fonepad 7 is a 7 inch tablet which supports voice calling and is a successor of the previous Fonepad. It is much better in specifications from the original Fonepad. It comes with 4G LTE facility, and is a worthy tablet in its price range. We got hands-on Asus Fonepad 7, used it for some days and below is the review.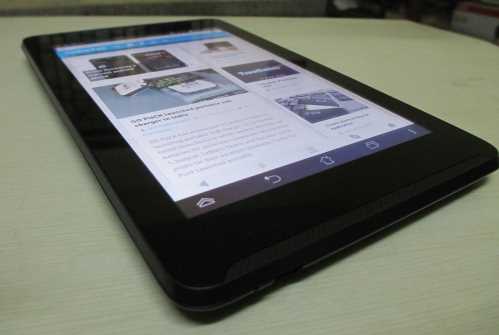 Design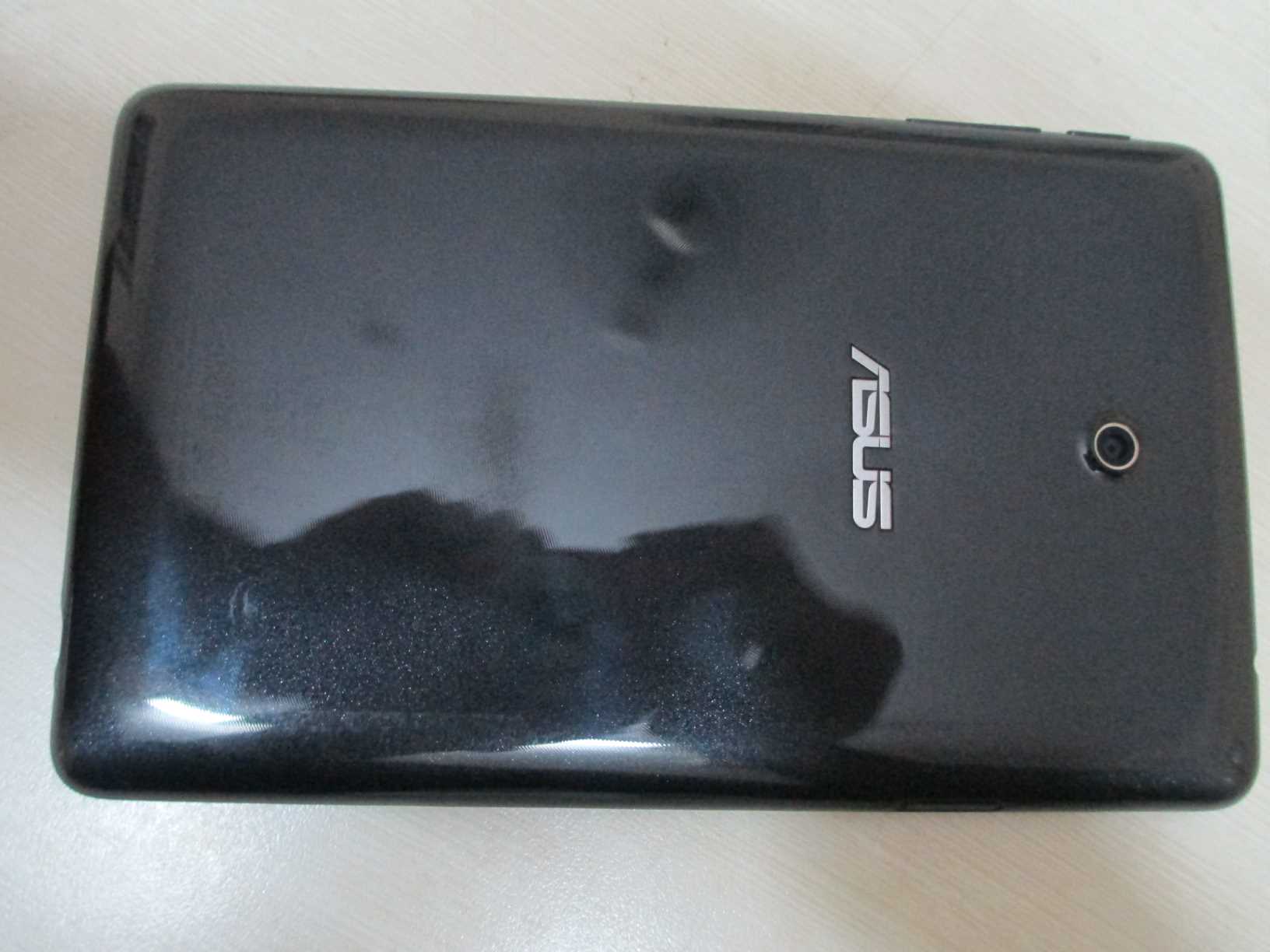 Fonepad 7 has a glossy plastic body, with a fingerprint like texture on the back. It comes in two color variants white and black. At the front we have two speakers on the top and bottom of the screen. The 7 inch screen may look little small in size due to the thick bezel. The overall build quality of the tablet is quite good. One disadvantage is that, the front and the back both are fingerprint magnets though it can be easily cleaned. One advantage of using the plastic cover is that, it makes the tablet light-weight and easy to hold with one hand.
This slideshow requires JavaScript.
At the left we have micro SIM tray followed by the volume rockers, power button and microSD slot on the right. At the top we have headphone jack, with micro-usb port and microphone at the bottom. At the back we have a rear camera with Asus Logo embedded. So the tablet was easy to hold and use for a prolonged period due to its light weight. The tablet has a thickness of 10.5mm and weighs 328 g.
Display
Asus Fonepad 7 has a 7 inch IPS display with a screen resolution of 1200 x 800 pixels. The display is vibrant and looks attractive with a pixel density of 216ppi. In the front we have 2 speakers on the top and bottom of the screen which can be used while watching movies and playing games. We also have proximity sensor and light sensor at the front above the screen. The tablet can be set for auto-brightness which works pretty good, and is effective in different light conditions. Other than that the display is highly reflective. The touchscreen was very responsive and there was no issues using it. It supports 10 point multi-touch, which will enhance the gaming and typing experience. Fonepad 7 has a much better display and color reproduction,than its competitors like Samsung Galaxy tab 3. Also the viewing angles were quite good while watching videos.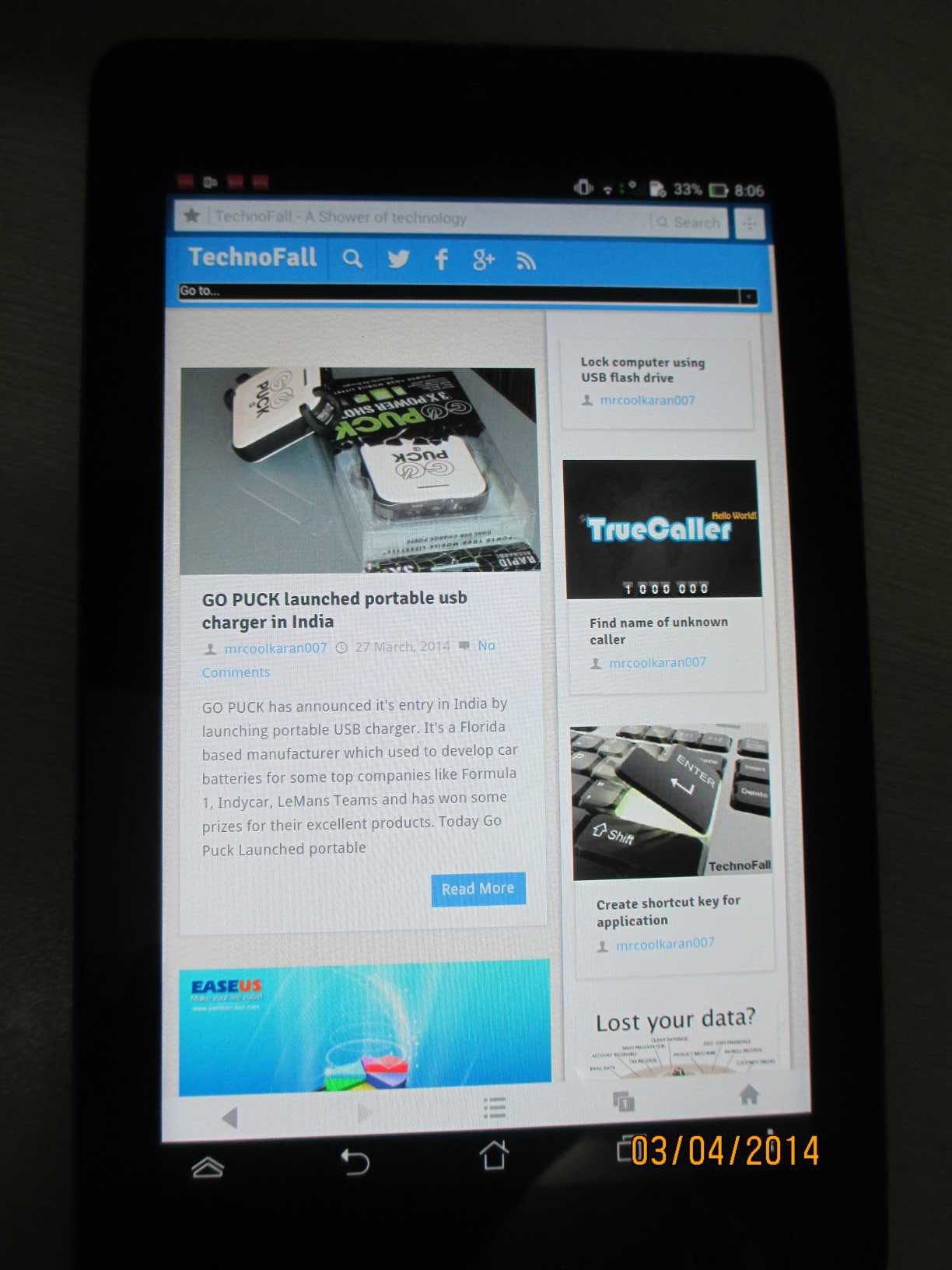 Performance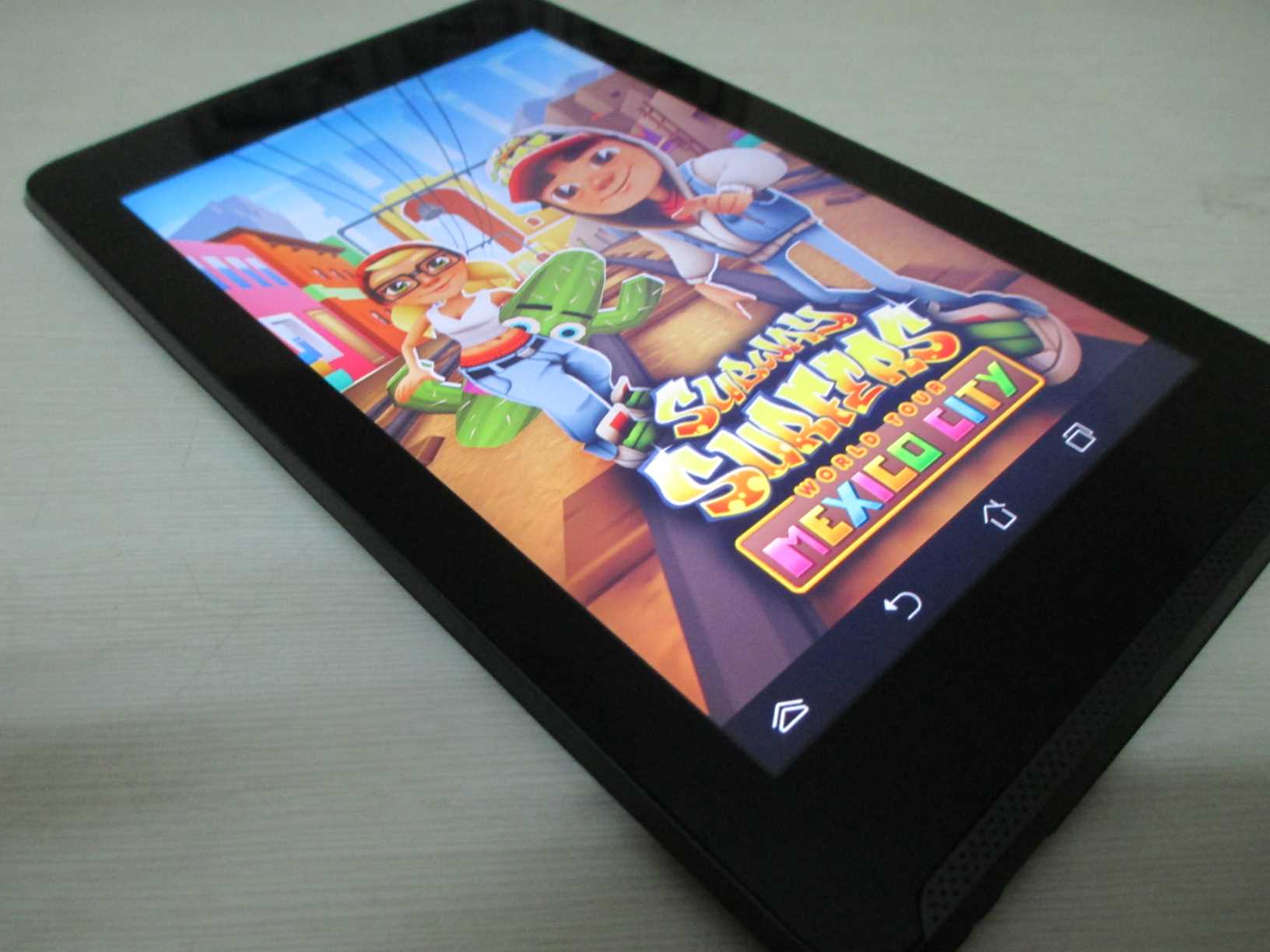 Asus Fonepad 7 has an Intel Atom Z2560 Dual core processor clocked at 1.6 GHz. Along with PowerVR SGX544MP2 GPU it provides amazing graphics while playing high-end games. It comes with 1 GB ram and has 8/16/32 GB internal storage variants. The processing power of tablet is excellent, and there was no lag in multi-tasking or while playing games. The storage can be extended upto 32 GB through microSD card. Though it has only a Dual core processor, the device performs surprisingly well and consumes less amount of battery too. The gaming performance was pretty good with some high end games like Dead Trigger, Asphalt 8 etc. There were no issues in performance point of view, and the benchmark test turned out to be good.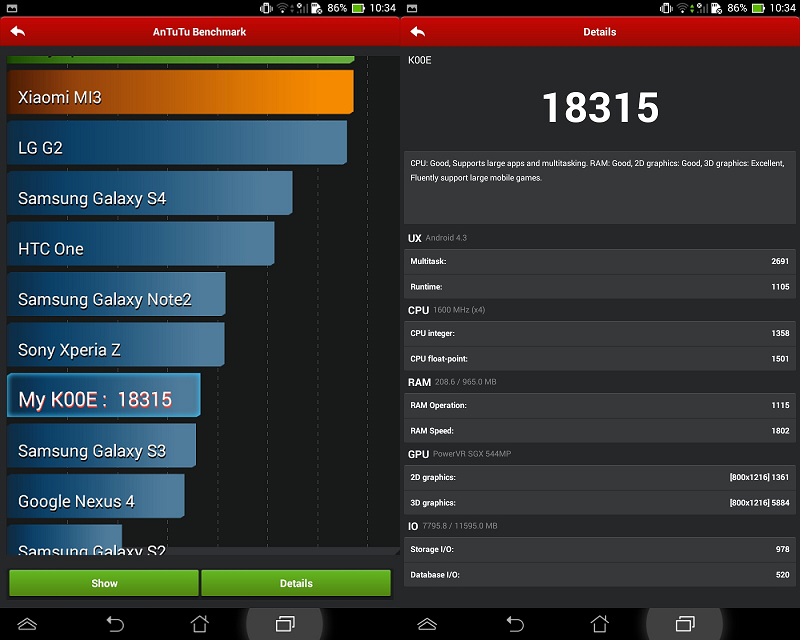 Camera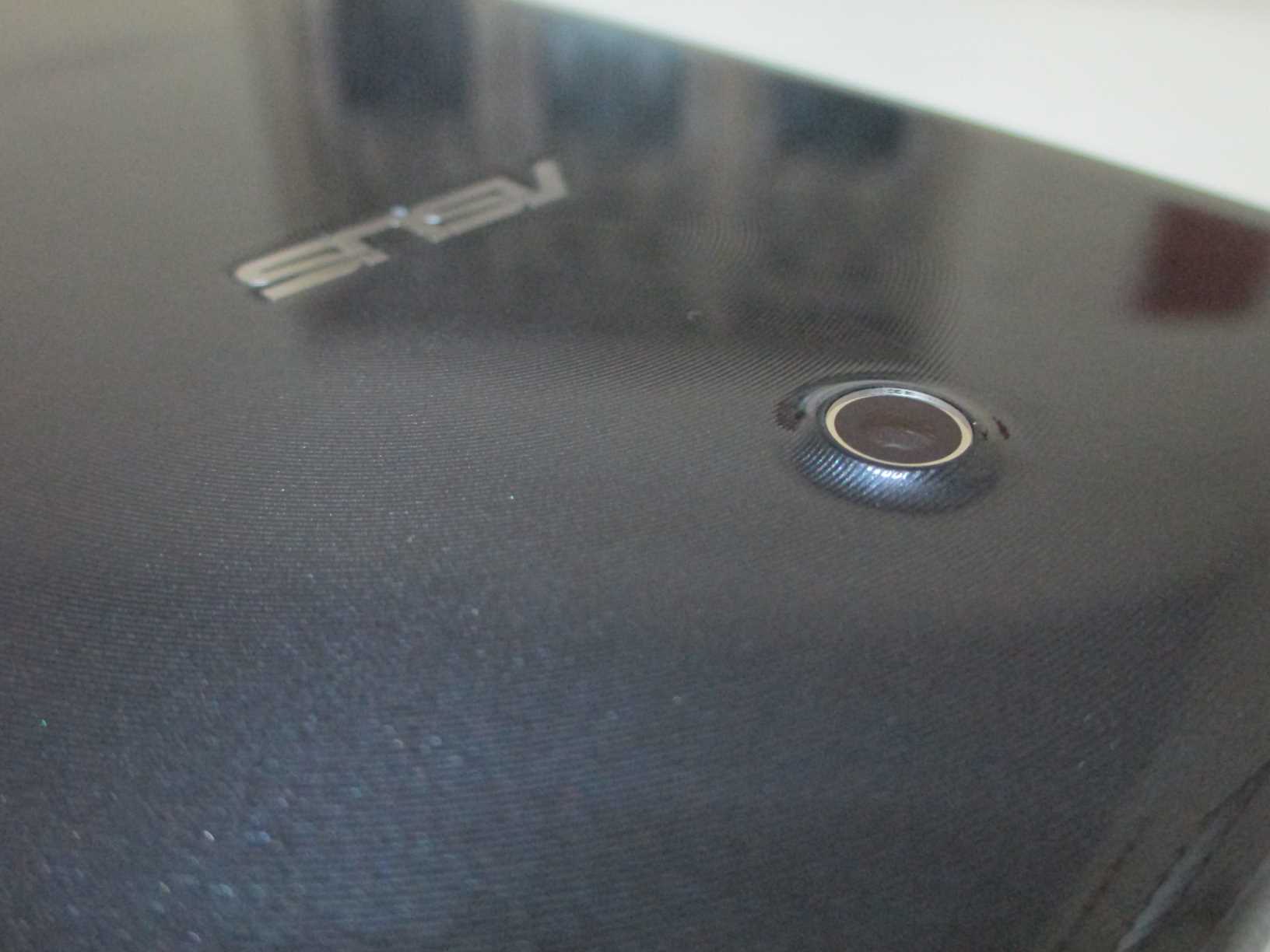 Asus Fonepad 7 has a 5 Mp rear camera with a picture resolution of 2592 х 1944 pixels. The camera has autofocus with absence of LED flash which is quite common in most tablets. Interface of the camera is simple and easy to use. You can take upto 100 shots at once, and it has various modes like HDR, Beautification, Panorama, night, Smart Remove, all smiles and gif animation. So you can do various editing part in the default camera settings.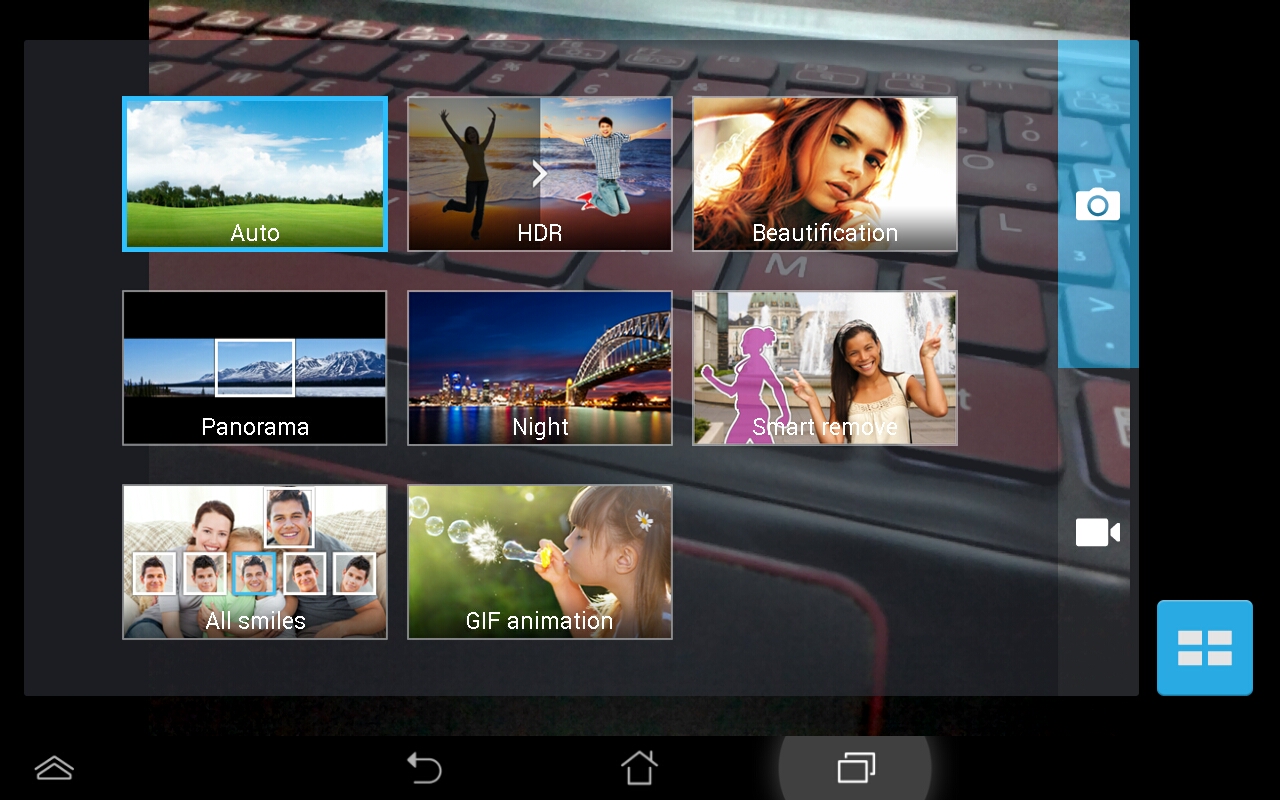 The front camera is of 1.2Mp and is quite impressive. You can use it to do video calling and take selfies as the camera quality is good. Fonepad 7 has a mirror app which shows your image by using front camera. You may experience some noise in the image when camera is used in low light conditions. So overall the picture quality of Asus Fonepad 7 is pretty nice in daylight.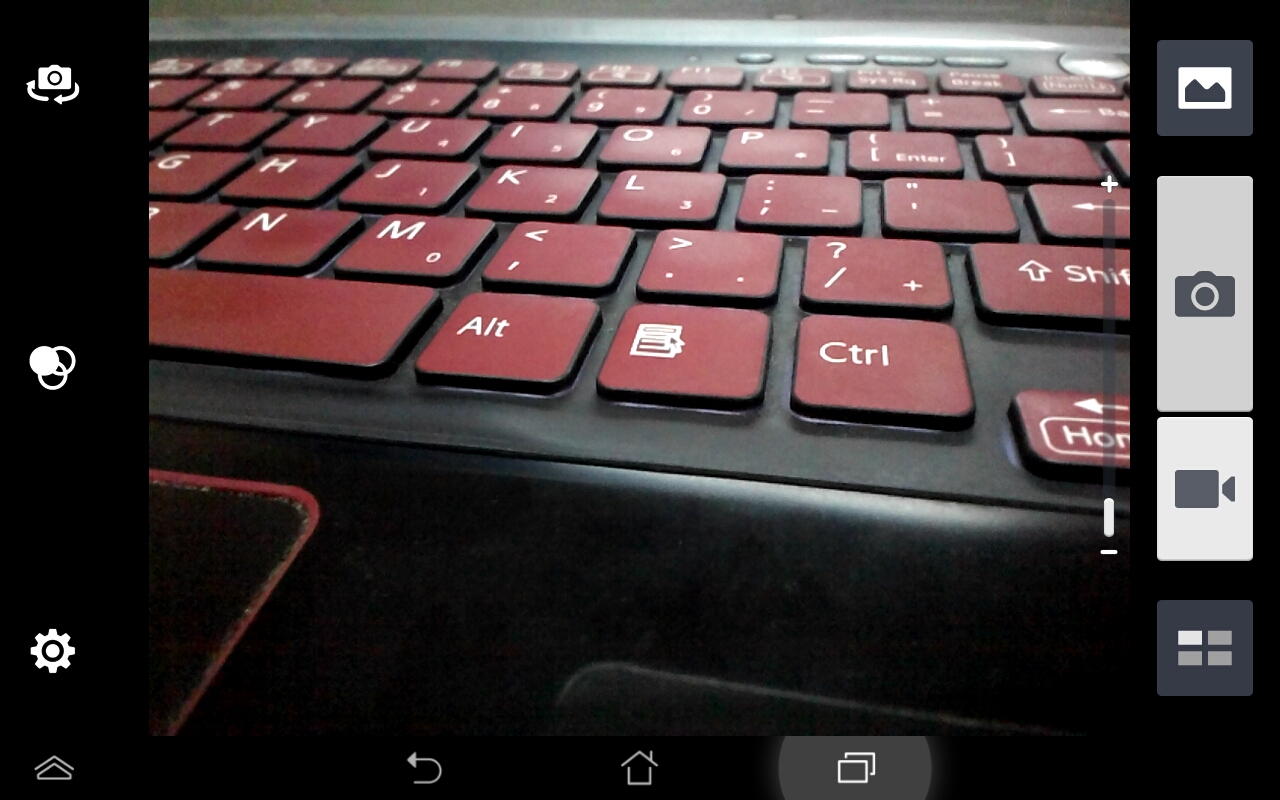 Asus Fonepad 7 records full HD video(1080p) at 30fps which is quite impressive. But the autofocusing while recording video was bit slow, so you may have to manually do it. In good light conditions the video quality was good.
Software Specs
Asus Fonepad 7 comes with Android 4.2.2 Jellybean, while you can upgrade to 4.3 Jellybean. The User Interface of the fonepad is customized by Asus, and given a nice touch and feel. We have 4 on-screen buttons which includes back, home, app switching, and a newly introduced floating app button. Floating apps are similar to Samsung's multi-window as we can simultaneously run multiple apps on the screen. Floating apps include calculator, audio wizard, Dictionary, video player, countdown, converter etc. The tablet supports voice calling with no problem except the sound is soft.
This slideshow requires JavaScript.
The notification bar is also customized with some toggle buttons like reading mode, smart saving, instant dictionary along with the regular wifi, bluetooth, mobile data, wifi hotspot etc. Reading mode optimizes screen brightness, so that one can read for a prolonged period of time without any strain on the eyes. On the main screen we have the option of setting 5 homescreen containing apps and widgets. The keyboard is not stock android keyboard, but is made to reduce errors while typing and has a clean layout of buttons. Fonepad 7 comes with some default apps like amazon kindle, aolink, flipboard, mirror, mybitcast, supernote, zinio etc. Some of the apps were quite useful, but all these default apps will take up the space as they cannot be removed.
Battery
Asus Fonepad 7 has a battery capacity of 3950mAh which may seem low, but the tablet can easily last for more than 1 day with a medium usage. We also have a smart saving option to save battery life. So the tablet is made to last long in terms of battery backup.
Pricing
The 16Gb version was priced at Rs. 17,499 and the current price may be somewhat less.
The only thing that bugged me was the sound, it was not loud enough, and also the sound breaks when used at full volume. In voice call too the sound was soft. Though the speakers were useful while watching movies and playing games, still it can be improved. Performance wise the tablet showed some amazing features. In this price range you can definitely go for Asus Fonepad 7 over other competitors.
We would like to know your views about the tablet whether you would go for it? Also if you have any doubts regarding the tablet, do mention it in the comment section below.
JOIN US on