ASUS has launched some great notebooks and tablets in the past and this time, it came up with something much slimer. Well, it gives a head on competition to the MacBook Air. The device we are talking about is the new ASUS UX305FA Zenbook which is one of the thinest ultrabook I have ever reviewed. Let's do ASUS UX305FA full review and find out if it's worth buying. Also, this review will test the device for all the features it promises to deliver.
ASUS UX305FA full review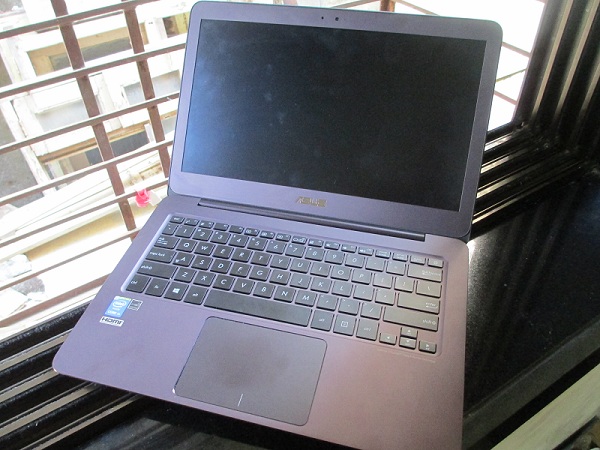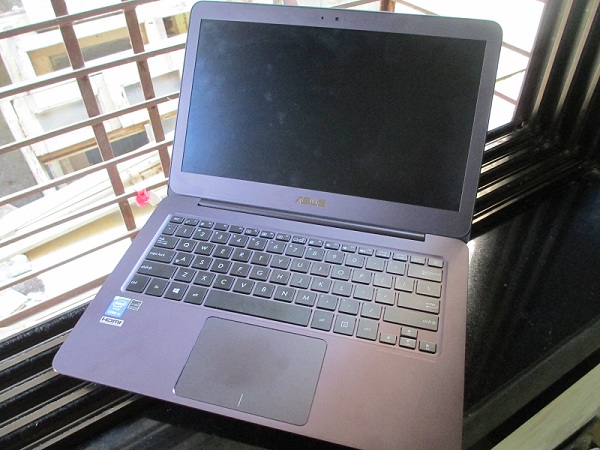 Design and Display – 9/10
The most astonishing feature of the UX305FA is the design with a premium metal look. Let's start by talking about its thickness i.e. just 1.23 cm and the weight is about 1.2Kg. Well, you can surely imagine how light and slim this ultrabook will feel in your hands. The top of the lid has the concentric circles with an ASUS logo in the center. The looks are not shiny but have a matte finish with not so rounded edges. The body picks up fingerprint quite easily so you may need to clean it to maintain the looks. The layout of the keyboard is very comfortable for typing and the touchpad works just fine. Only the one drawback is keyboard has no backlights, so the newbies might have some issue working late night. The speakers are located at the bottom.  On the right, there is the charging port, 1 USB 3.0 port, mini-HDMI port, 3.5mm Audio jack, and some led notification lights for battery. While there are 2 USB 3.0 ports with SDXC card reader slot on the left. Overall the design of the Zenbook looks premium in every aspect.
ASUS UX305FA has a 13.3 inch full HD(1920×1080 pixels) LED display. There is an anti-glare coating on the screen for easy viewing in broad daylight usage. Also, the viewing angles on the ultrabook are great. At first, I thought that it might be a touch display but unfortunately, it wasn't.
Performance – 6/10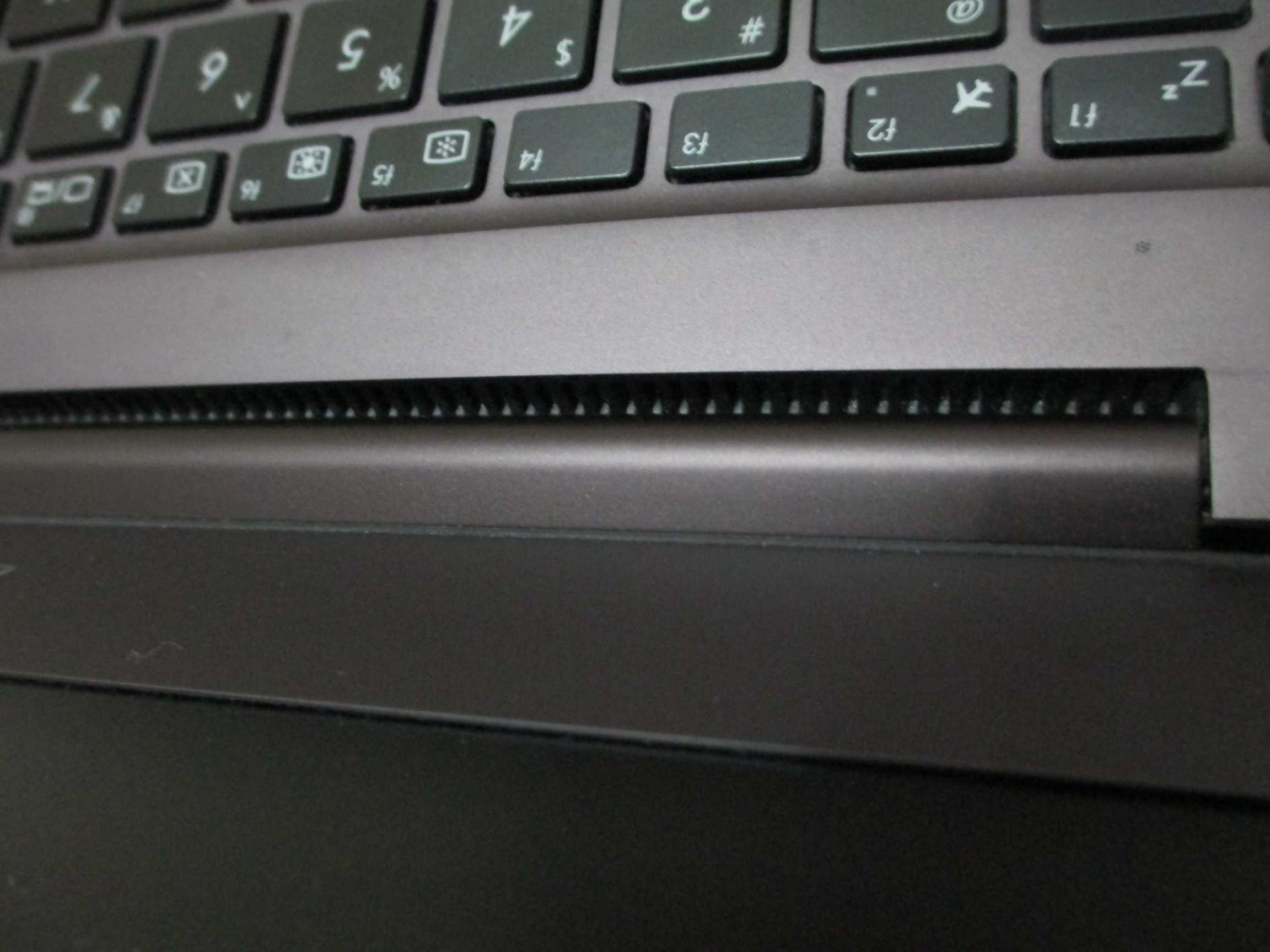 ASUS UX305FA comes with an Intel Core M-5Y10c processor clocked at 998Mhz with a turbo boost up to 2.0 GHz (4M cache). Well here is the part where the ultrabook tends to compromise. The RAM on the device is 4GB with 256GB onboard storage. The performance with these specifications is just average. Though in normal usage the laptop showed no sign of slowing down or lag, but while trying to do some heavy things like gaming or video editing it didn't last well. So if you have normal usage apart from gaming and video editing then you are definitely good to go. The boot time of this notebook with Windows 8.1 was incredible and it almost took 5-6 seconds to start. With all this said, I would rate the performance as moderate. Now coming to the part of heat generation, all thanks to the M-5y10c processor the ultrabook has passive cooling & doesn't need a fan to cool itself. The Zenbook comes with Windows 8.1 pre-installed.
Sound and connectivity – 8/10
The speakers come with ASUS Sonicmaster technology, which makes the sound clear and moderately loud. You can put on the headsets if you want a better experience of music and movies. In terms of connectivity, ASUS UX305FA comes with 3 USB 3.0 ports which will surely give you high-speed date transfer. You get a USB to Ethernet port adapter to access the Internet via LAN. Don't worry there are Wifi 802.11ac and Bluetooth 4.0 at your disposal. Lastly, there is a SDXC card reader slot to read write the memory cards from different devices. The camera is a 720p webcam for all your video calling needs.
Battery – 9.5/10
Well the ASUS UX305FA has 3 cell Li-Po battery pack which tends to last 10 hours with Wifi as promised and gives an amazing battery backup. With this ultrabook in your hands, you don't need to worry about battery issues. The power consumption is much less as compared to the other devices.
Pricing and Availability
The price of ASUS UX305FA is around INR 49,999 approximately and is available on Amazon and Flipkart. The ASUS UX305FA comes in 3 colors viz. silky-smooth Ceramic White, tactile Aurora Metallic, or classic Obsidian Stone.
Verdict
Apart from the performance, ASUS UX305FA aced in all the other features. It is thin, lightweight, comes with a metallic look, full HD display and an amazing battery backup. Comparing it with other ultrabooks in this price segment, the ASUS UX305FA is a very good choice. If you want good performance then I suggest either buy an expensive ultrabook or but a laptop instead. So this was our ASUS UX305FA full review & if you have any doubts please post them in the comment section below.