ASUS has been a dominating name when it comes to top of the line products; a range of dynamic laptops and over the top high-end ROG series. ASUS is launching their new revolutionary range of gaming laptops for the gamers out there. Comprising of celebrated titles like Strix, Zephyrus and much more.
ASUS launches new gaming laptops 2019
ROG Strix G531/ G731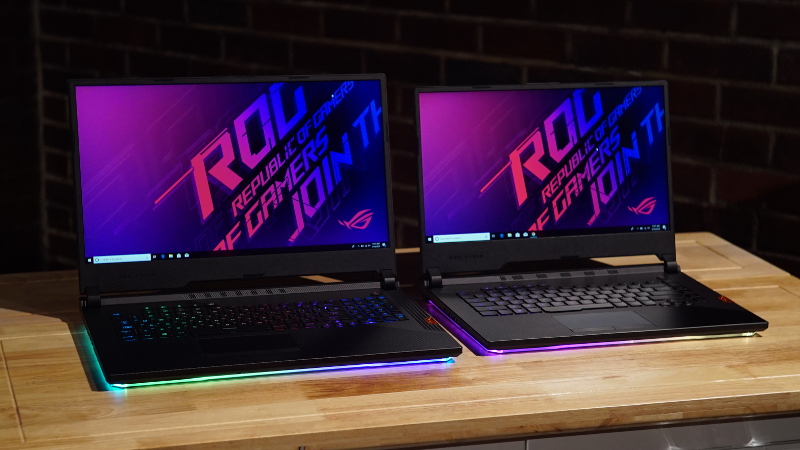 The Strix G531 comes with  9th gen i5-9300H or i7-9750H along with Nvidia GTX-1660 GDDR5 VRAM. The 6-core processor clocks as high as 4.5 GHz with a single core, and with  12 threads to speed up heavy multitasking. A new wraparound light bar illuminates the outer edge of the chassis which speaks the ethos of the ROG brand.
The Strix G731 is just like a big brother to G531. G731 has 17″ 120Hz IPS panel unlike G531, which is having  15″ 60Hz display.
ROG Strix SCAR III G531
The Strix SCAR III G531 successor of well-known SCAR II is getting quite popular. It is loaded with Intel Core i&-9750H or i9-9880H processor and RTX 2060, 2070, as well as GTX 1660,  depending upon the variant.  It comes with DDR4 RAM up to 32GB and 1TB storage. Depending upon the GPU it has 15.6″ 144HZ/3ms, 15.6″ 240Hz/3ms and 15.6″ 144Hz/3ms for RTX 2060, 2070 and GTX 1660 respectively.
It has keystone unlock feature for deep customization. Keystones are physical keys that can be docked to quickly load system preferences stored in your ROG ID or unlock access to an encrypted Shadow Drive hidden on your computer.
ROG Zephyrus M GU502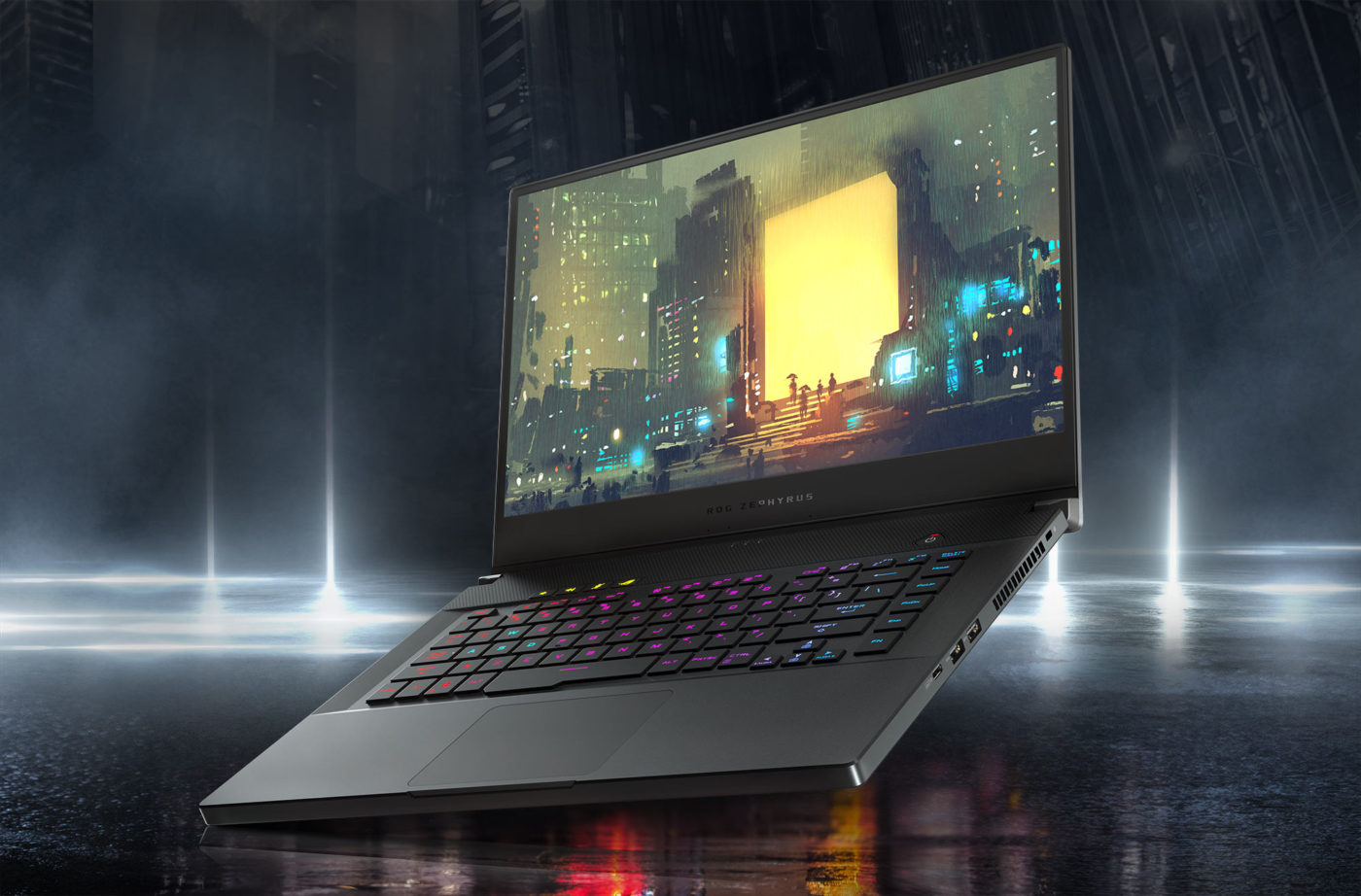 The Zephyrus M GU502 15-inch gaming notebook is new for this year. It features an incredibly fast 144Hz  1080p display with a three milliseconds response time and super narrow bezels. In this laptop, you will find an Intel Core i7-9750H with an Nvidia GeForce GTX 1660Ti 6GB DDR6 GPU. It comes with 16GB DDR4 RAM which is expandable up to 32GB. It maintains a slim profile and lightweight build. Zephyrus M can be charged through its USB type-c port using a portable charger or even with a mobile power bank. It has an intelligent cooling system with powerful 83-Blade fans which ensures the best experience each chassis and components. This laptop has been designed to make thin and light gaming available to everyone.
ROG Zephyrus S GX531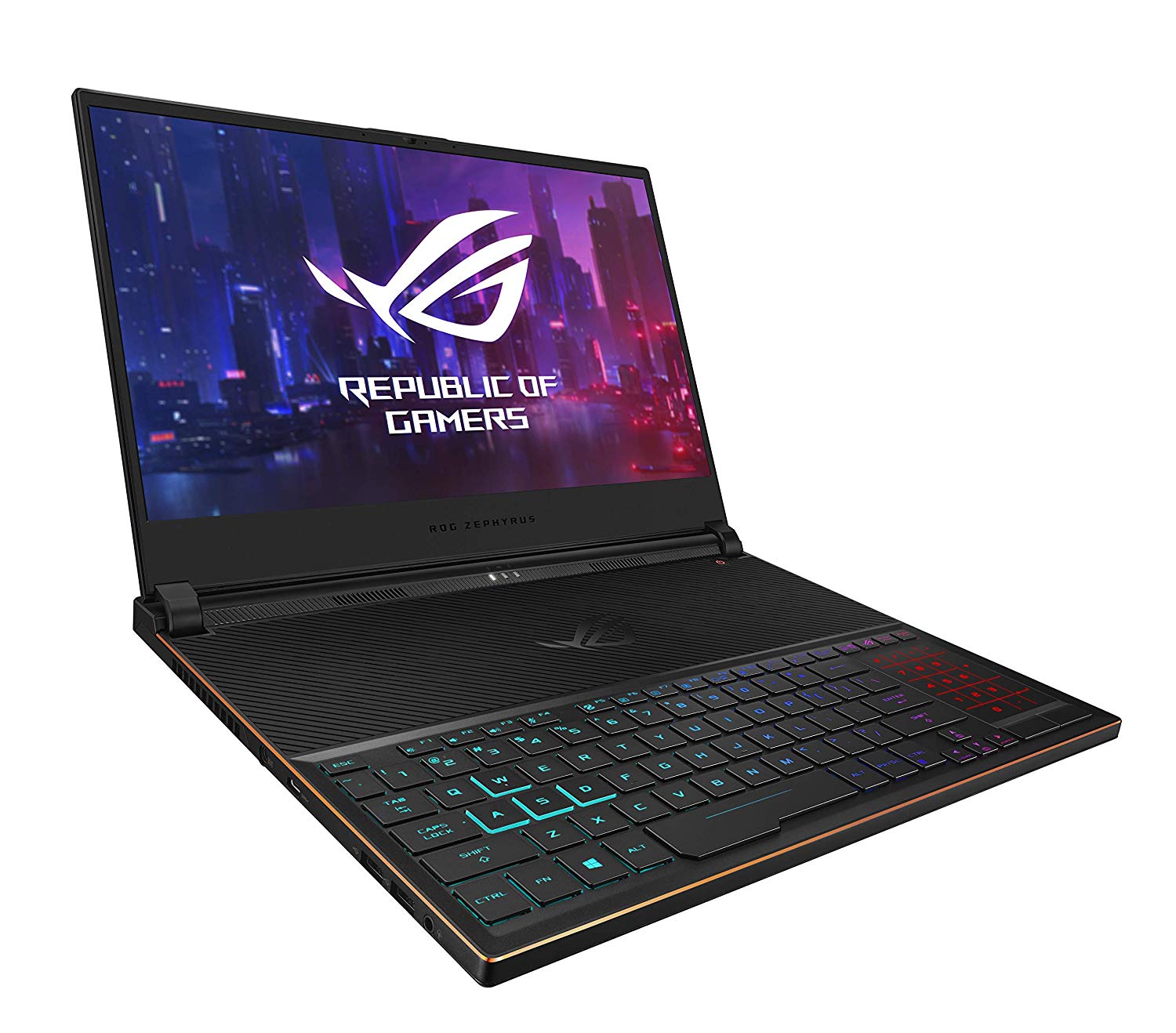 The Zephyrus S GX531 is the world's slimmest gaming laptop. It features a buttery smooth 15.6″ FHD 240Hz display panel with three milliseconds response time to spoil all the gamer out there. The R/L bezels are just 6.5mm thick which gives it an amazing look. This laptop comes with Intel Core i7-9750H CPU. The fully upgraded CPU has 6 cores and 12 threads, which makes it perfect for both work and games.
To boost up its performance, even more, it consists of Nvidia GeForce RTX 2070 (Max-Q). It comes with 8GB onboard + 1 x SO-DIMM  DDR4 RAM which is expandable up to 24GB. The laptop is also quite lightweight at just 2.1 kilograms. It has the Active Aerodynamic (AAS) cooling system with its dual high-performance 12V anti-dust cooling fans which drive more airflow to cool the laptop. Furthermore, there are also 5 heat pipes and 4 heat sinks with vents for an increased heat dissipating performance.
ROG Zephyrus GX701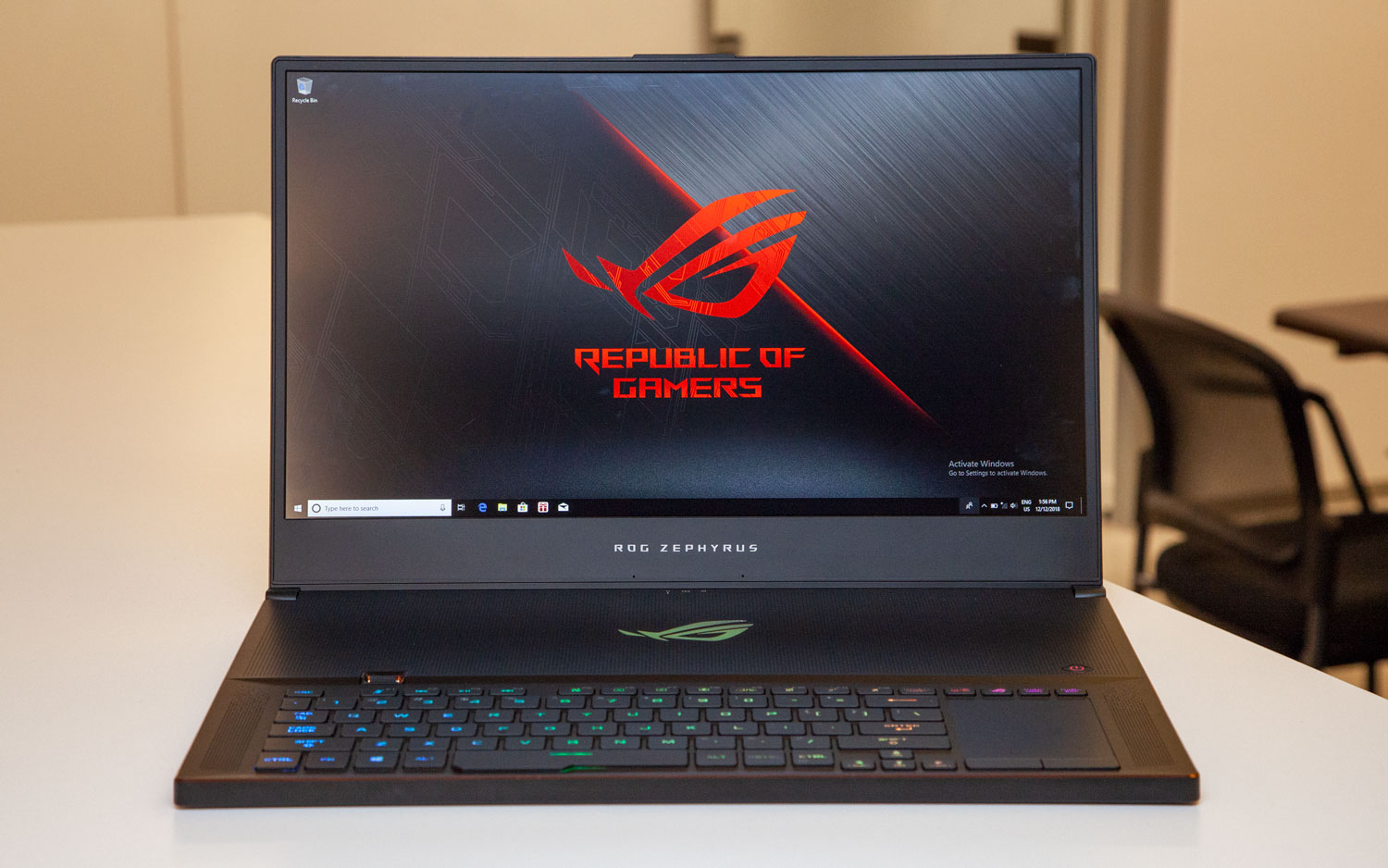 The Zephyrus GX701 has a lot to offer in performance as well as the display department. It comes with the new 17″ panel which is not only great for gaming with a 240Hz 3ms response time display, but it also gives content creators an accurately color calibrated display. The thin bezel design is offering 81% screen to body ratio. It is having a 9th Gen Intel Core i7-9750H processor and Nvidia GeForce RTX-2080 GPU (Max-Q) along with 16 GB DDR4 RAM which is expandable up to 32GB. With these features packed in sleek form factor, It is a treat to play games on this machine.
Like the Zephyrus S, it also comes with an Active Aerodynamic System (AAC) to cool down this machine while using. The keyboard is forward positioned like desktop style, As it lowers the temperature of the keyboard surface, it will help while gaming for hours.
ROG G703
The Asus ROG G703 is a little different than the other laptops in the line-up. At first glance, you will notice that this laptop has a beast looking design. Not only the design but this machine has over the top specs as well. It comes with 8th generation i9-9980HK overclockable CPU. Asus claims that they are able to stably overclock the CPU to 4.8GHz scale. As claimed by Asus, it the most powerful laptop for AAA titles. The GPU in this scene is the Nvidia RTX 2080 8GB DDR6. Like the CPU, the GPU is also overclocked to 1855MHz.
To support this top-notch specification, It provides a 17.3″ Anti-glare display. It is having a 144Hz refresh rate and 3ms response time with FHD (1920 x 1080p) IPS LED display panel. The beast has 32GB DDR4 2666MHz SDRAM. In addition, 2.5-inch 2TB Firecuda SSHD as well as 3 slots of M.2  PCIEX4 NVME 512 GB SSD (RAID0) slots. In conclusion, This giant has over the top specifications which will not be practical for most of the users but for those who crave for the best, you will love it for sure.
This range of high-end lineups also includes the ASUS STRIX SCAR III, ASUS ROG G531/731. Overall this lineup is going to be a no-go for the budget-friendly gamers out there. As the pricing of these products is not a viable choice for most of them. This range would be mostly upheld by the reviewers and the strong financialists in the market. All of these will be coming in the second half of July 2019.