XYRA is a new company that manufactures some innovative products and accessories. The previous product that XYRA launched was a powercard (powerbank) that fits in your pocket.  This time the company is aiming at a common problem that most people have to go through while charging their smartphones, i.e. checking the orientation of the connectors. So we are sharing with you the XYRA XL fully Reversible USB cable review. I used this cable for quite a few days to test the durability and other features that the company promises. Here are the results of what I experienced and how I feel about this accessory.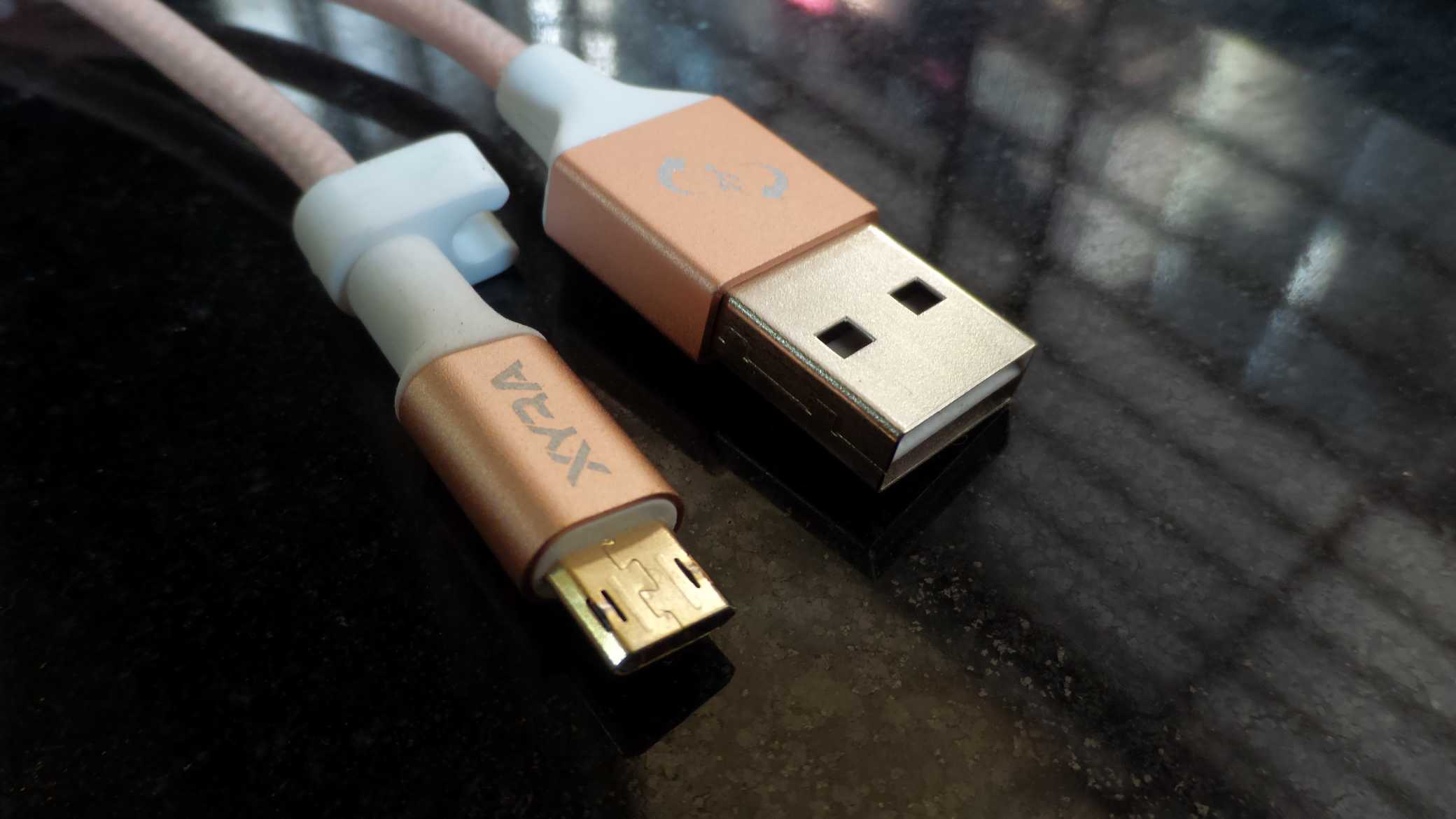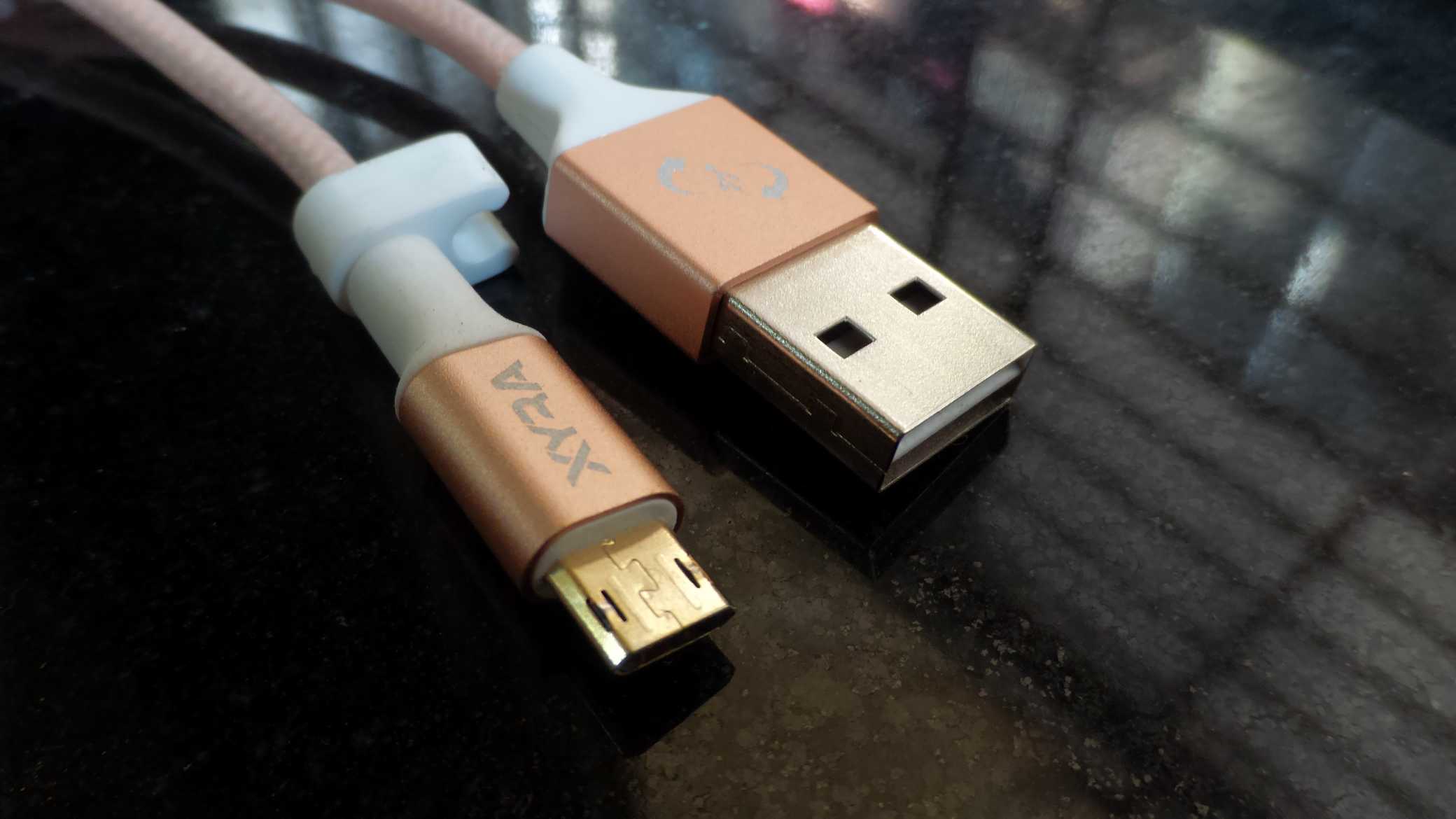 XYRA XL Fully Reversible USB cable Review :
Design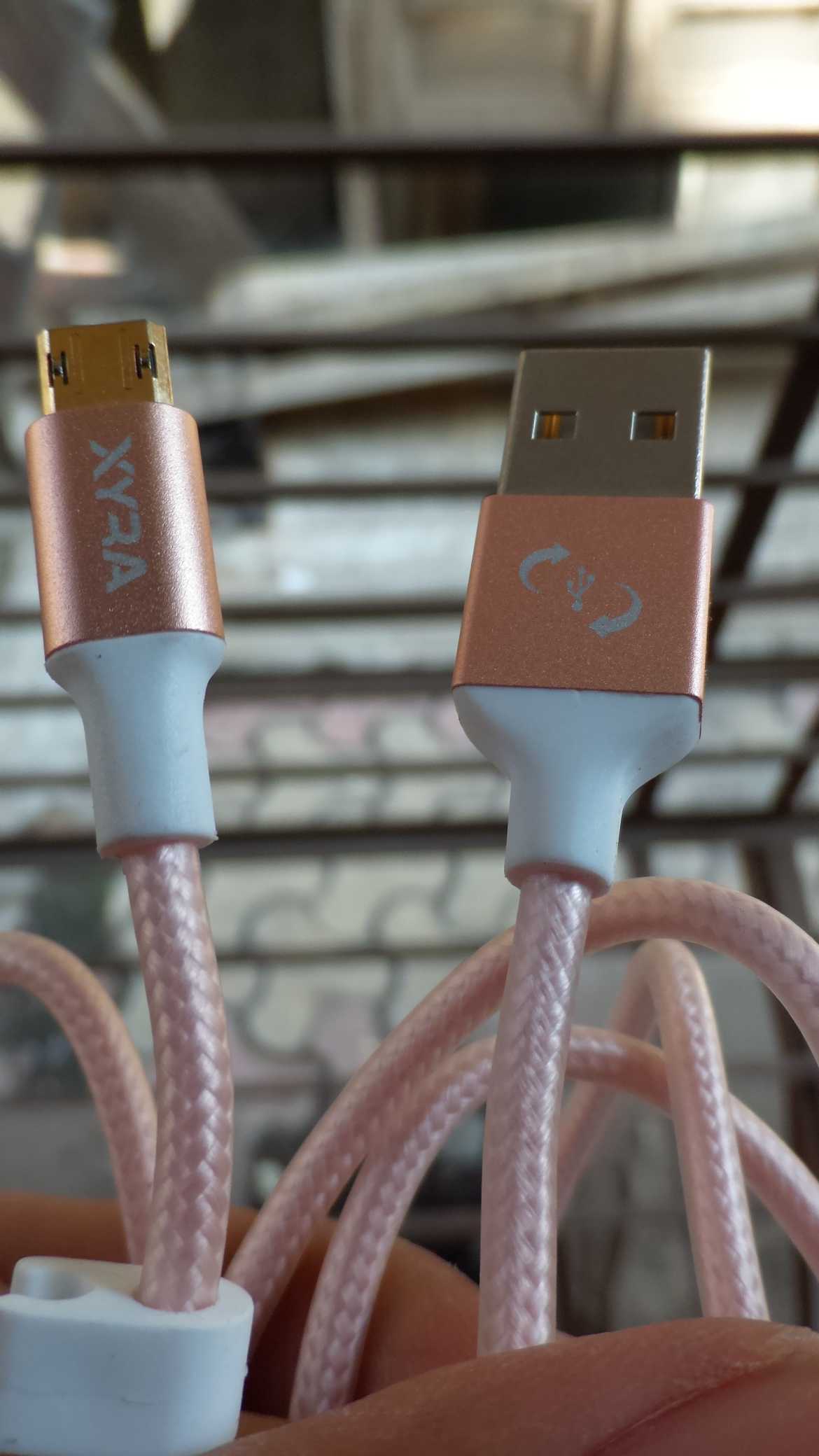 I know you may be thinking that I am trying to make a hype out of a USB syncing cable, but trust me it has some good quality when it comes to the build and design. Unlike the traditional cables that had a fibre cover or plastic covering, the XYRA XL cable comes with both the coatings. On the inside, it has a fibre coating and on the top it is covered with plastic to give more strength along with the look of fibre. The connectors have a anodized aluminium coating to prevent it from losing its shine or catch rust. The USB syncing cable has a premium look and is available in 4 colors viz. Gold, Rose Gold, Space Grey and Silver.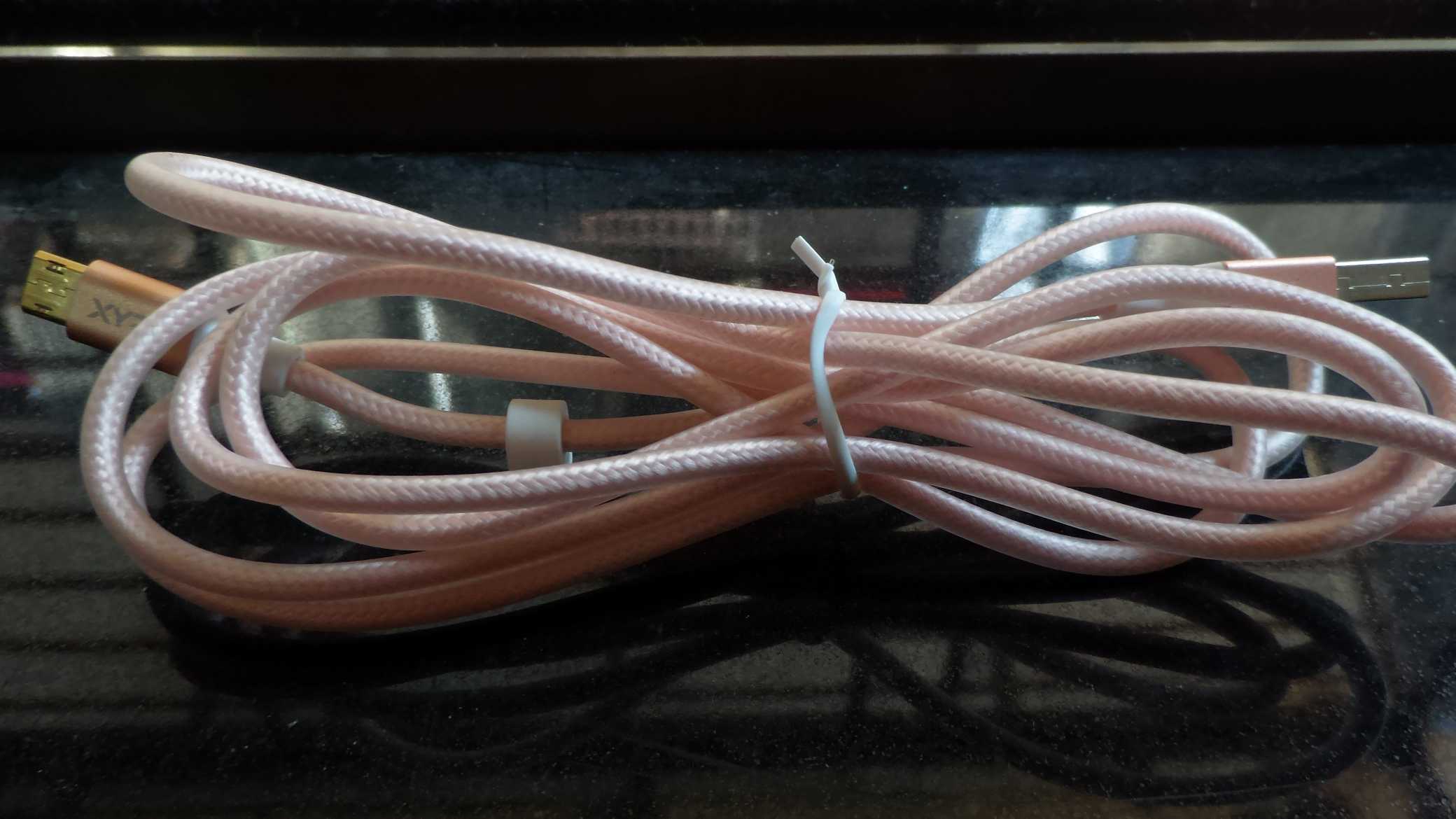 Features
Dual Oriented connectors
Fabric+Plastic coating
1.5m cable length
Lightning and Micro-USB variants
As you must have known about the key feature by the title fully reversible, that means you can flip the Micro-USB (or lightning connector) and the USB 2.0 both for connecting it with your smartphone or other devices. So from now on no need to look at the orientation of the connectors, just plug it in like a DC jack or a 3.5mm audio jack. One more thing that we still hate about the USB cables is the length which is 1m in most cases. But power users like me would prefer a bit longer cable and that is fulfilled here as the XYRA XL cable measures 1.5m in length. Apart from that its tough plastic coating prevents it from getting tangled and the plastic clasp helps in keeping the cable wrapped. The USB syncing cable is meant for charging as well as syncing data with your PC/Laptop. It comes in two variants, Lightning connector to USB for APPLE devices and Micro-USB to USB for Android, Windows, Blackberry devices.
Availability and Pricing
The price of the cable on Amazon for the Micro-USB variant is $9.99 and for the Lightning is $16.99. Now this is where I think the things would have been better if the pricing was kept low. For the Indian market this is too much cost for a USB syncing cable considering its features. But if you have no budget constraint then you should definitely go for this cable, and I am sure it will not disappoint you in any of its features.
Visit the official XYRA website for more information. So this was the XYRA XL fully reversible USB cable review. Post your doubts and queries in the comments section below.
GALLERY