With all the tangled wires, people have shifted to bluetooth earphones for comfortable and easy usage. When it comes to budget segment, you don't have much great choice for bluetooth earphones. SoundBot is a company which has good products in the affordable range. We got hands on one such product SoundBot SB565 bluetooth sports headset which is quite good in the budget segment. Let us review SoundBot SB565 bluetooth sports headset. I used this headset for quite a while now to know almost everything about the same.
SoundBot SB565 bluetooth sports headset review: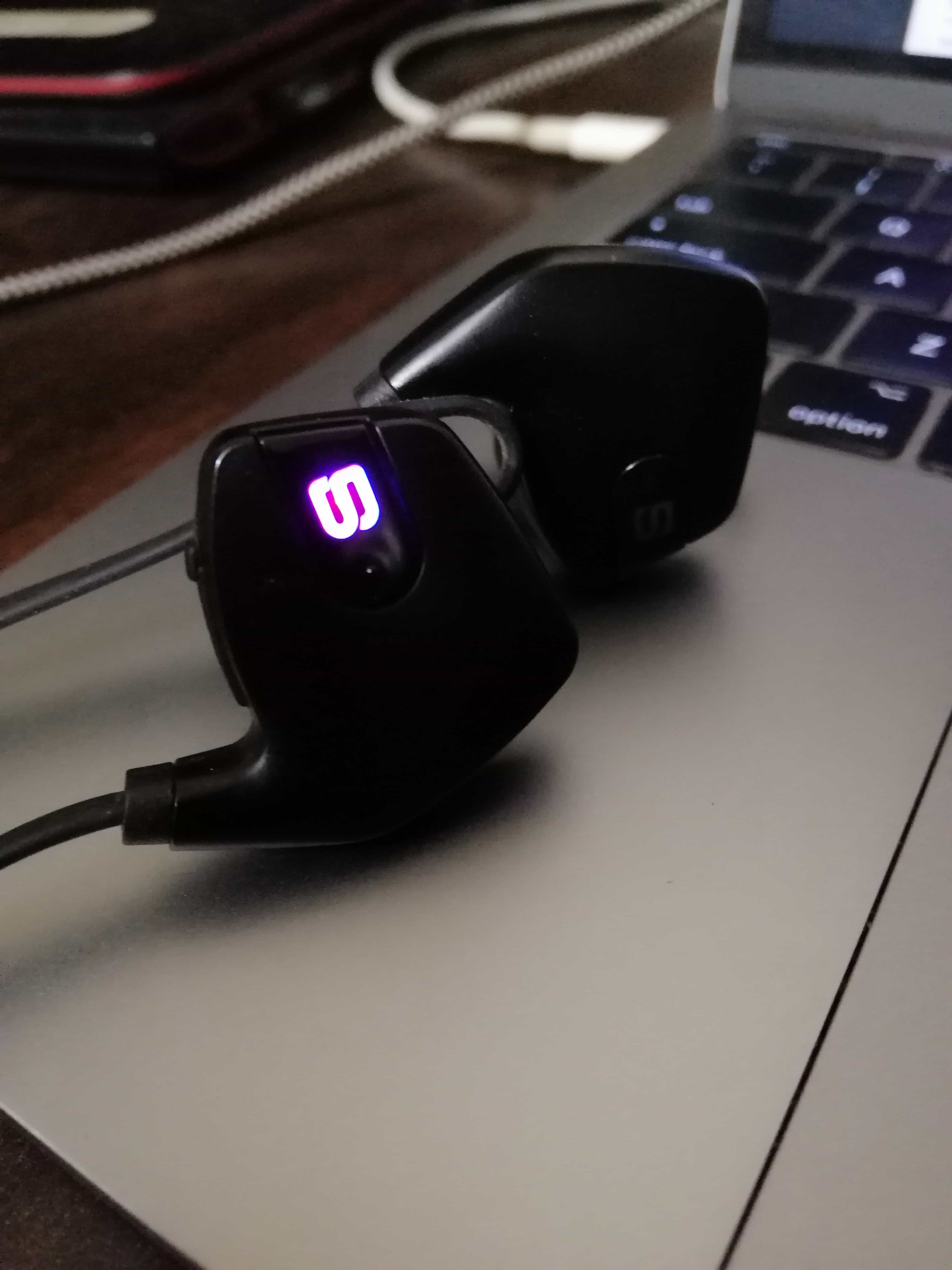 Design
SoundBot SB565 bluetooth sports headset is a bit big when it comes to the size of normal earphones. They are connected using a flat wire which you put around the neck to prevent the headset from falling. The earbuds are tilted to fit in your ears properly, though one needs to adjust it in correct position. The plastic used to build the earphones doesn't feel premium but the earphones are quite light in weight if we compare it with the size. The earphones have a matte finish with the SoundBot logo in glossy color. One of the protruding logo part is actually the primary button(used as power key, calls, pairing etc.). You also have buttons for adjusting the volume. The buttons wobble a bit when you touch them which should have been a little sturdy. I am not particularly happy with the primary button as you have to press it hard sometimes to power up the earphones. The micro USB port for charging is present on the headset. As the headsets comin in the sports category, they are water resistant so sweat and water doesnt affect it. You can use it freely while jogging or for sports related activity. It has a multi-color LED in the headset which indicates if it is in pairing mode, paired etc. Overall the design is good looks wise, fits in properly in your ears, but it can be improved a bit at least for some better button.
Features
SoundBot SB565 comes with Bluetooth 4.0 and is supported by all platforms. To power on/off, one needs to long press(4-5 seconds) it and check the LED indicator. If you need to pair then keep pressing the button when you turn on and the LED turns red and blue alternatively. It means that it is in a state of pairing and you will be able to find it in available list of devices. If you are getting a call then you can press the button once to receive it and after you are done just press it again to disconnect. When the headset is on, the blue light turns on after every few seconds. So you need to check properly for the indication once it is on. You can tap the button twice if you want to reject an incoming call. One can connect the SoundBot SB565 to 2 devices at once, and it will work with both but one at a time. This helps when you want to receive calls from mobile and switch to laptop for music. The volume can be adjusted using the volume + and – buttons present on the headet. You can also long press the volume buttons to change music tracks. The SB565 has inbuilt microphone in it which works great when you are in a silent place and is not the best thing to use in noise surrounding. It auto powers-off if the headset is not connected to any device for quite sometime. I really wished if they could have given some LED indication when the battery is fully charged. But you do get an approx battery indication on your smartphone.
Controls:
Power on/power off – 4-5 seconds long press(Blue LED on power on and RED on power off)
Pairing mode – 7+ seconds long press(Blue/red alternate)
Receive/end call – Press once
Reject incoming call – Press twice
Volume controls – Tap once
Music track control – Long press volume button
Audio quality
SoundBot SB565 has decent music quality and dynamic range. It is loud enough for people who want to listen music at high volume. Though at max level there might be a bit distortion in the audio. Overall bass, audio clarity, and other parameters are decent on the SoundBot SB565. The audio quality is good if we actually keep the pricing in mind.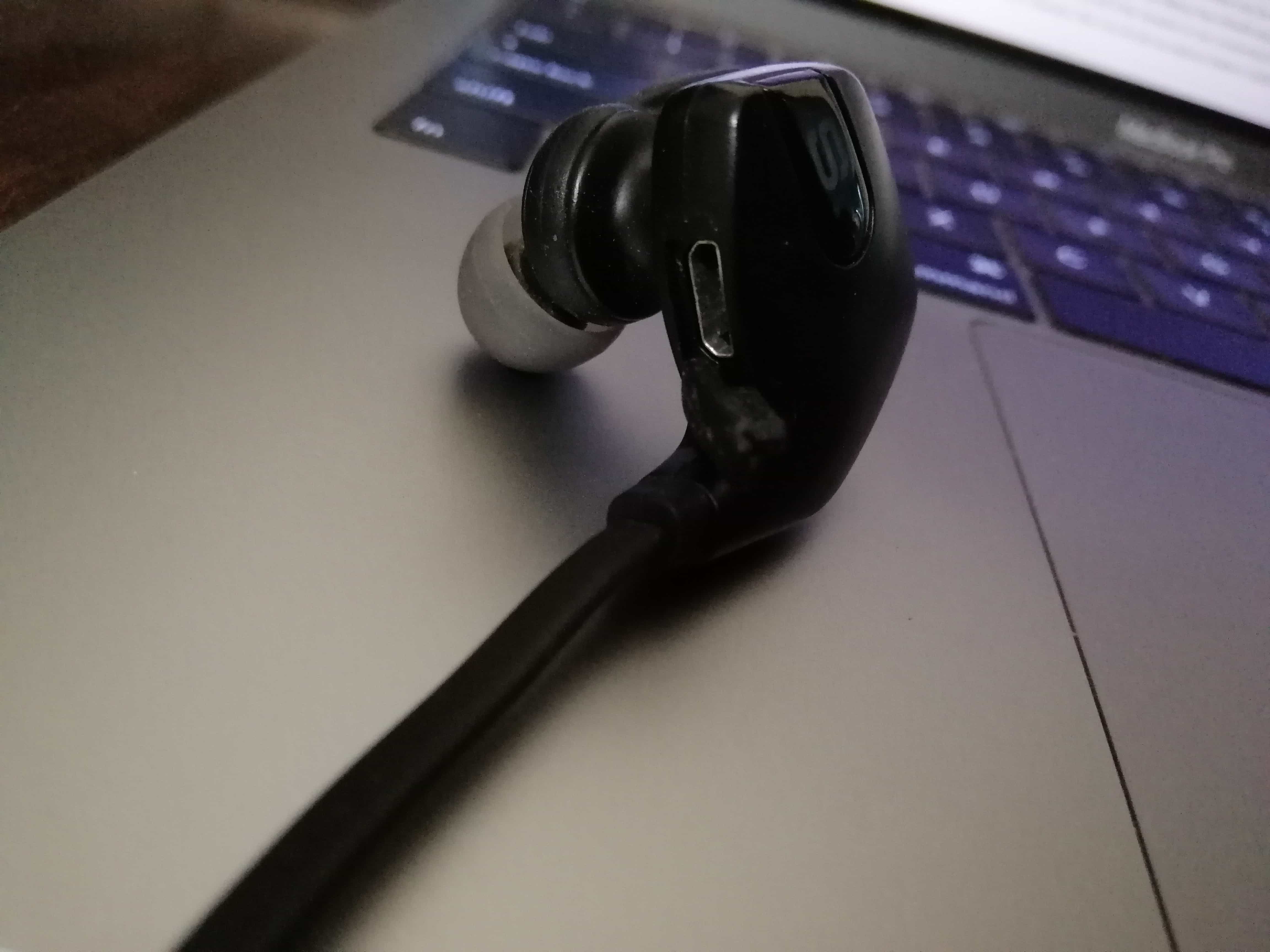 Battery
The SoundBot SB565 gives you a battery life of around 4-5.5 hrs depending on the volume settings you use and whether you are listening to music or are just attending calls. This is the case when you are using the headset continuously. It takes approximately 2 hrs to charge the headset and there is no indication if the battery is full or not. While charging the Red LED goes on and it stays ON unless you unplug it from the charger.
Price
SoundBot SB565 bluetooth sports headset are available for Rs. 1,850 on Amazon. It is available in black color and comes with USB charging cable, some extra earplugs. It has 1 year of manufacturer warranty.
Verdict
SoundBot SB565 bluetooth sports headset has some good audio quality when it comes to calling, listening to music/audiobook. It fits in the ears properly and is quite light in weight. The battery life is decent too. For this pricing I would say, you can go for this headset without any doubts in mind.