ASUS in hopes of capturing the gaming accessories and peripherals market has announced ROG Rapture GT-AC2900 Dual-Band Gaming Router, VG258QR and VG278QR, 165 Hz gaming monitors having a 0.5ms response time. ASUS also announced ASUS Lyra Voice, an innovative smart-speaker with built-in WiFi router.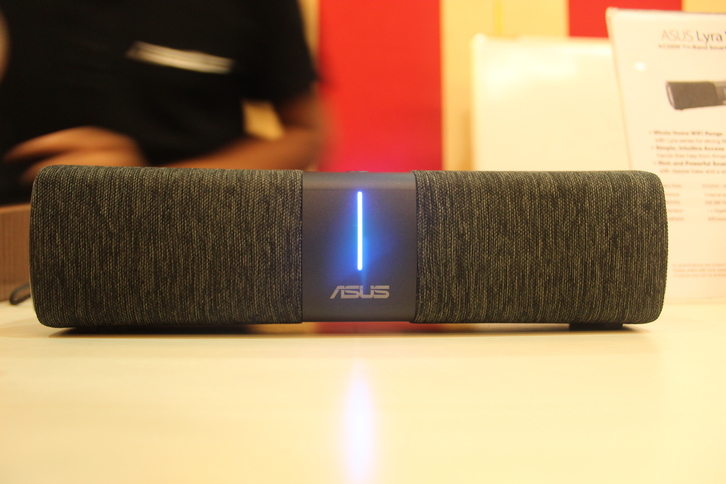 "At ROG, gaming has been our forte for over 12 years. With technology constantly evolving, we try to map intricate details that will give every PC gamer the edge while using our products. Lyra voice is yet another example of this technological evolution that will become a part of ASUS's smart home portfolio alongside AI and Robotics. 2019 will see many such launches in India thus reinforcing our position as an industry leader in the Gaming and Lifestyle segment." – Mr. Vinay Shetty, Regional Director – Components Business – India & South Asia.
Let us look at the gaming and lifestyle products announced by ASUS:
1) ROG Rapture GT-AC2900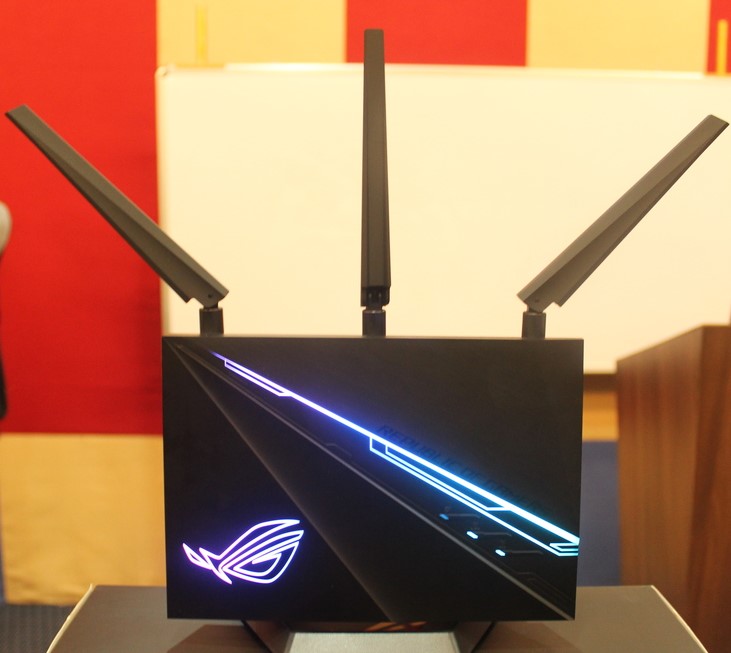 The Rapture GT-AC2900 is an 802.11ac Wi-Fi gaming router designed to meet the distinct needs of PC, console and mobile gamers. ROG Rapture GT-AC2900 comes with multiple features, including triple-level game acceleration, that gives PC gamers full control over their network, from their PC to the game server, to reduce ping times and deliver low-latency gameplay. It is also recommended by NVIDIA for use with GeForce NOW to provide the best cloud-gaming experience. It has a dedicated gaming port which allows the router to prioritize online gaming packets which means no more low internet speed due to many people simultaneously using the router. 
Rapture GT-AC2900 supports exclusive AiMesh technology for seamless, whole-home Wi-Fi coverage to ensure fast and smooth gameplay anywhere and also features MU-MIMO technology that provides a great online gaming experience for everyone in multi-gamer households. ASUS is keen to minimize the usage of PC systems to configure the router. This is why they have developed an app for the configuring the router. It is integrated with a modern and good looking programmable RGB lighting which is probably the first of its kind in India.
SPECIFICATIONS:
Network standards: IEEE 802.11a/b/g/n/ac, IPv4, IPv6.
Concurrent tri-band 2.4GHz, 5GHz
802.11ac (5GHz 1024QAM): up to 2167Mbps
802.11ac (2.4GHz 1024QAM): up to 750Mbps
802.11ac (5GHz): up to 1733Mbps
802.11n: up to 450Mbps
It is priced at INR 23900 and will be available on Amazon and offline stores as well.
2) Lyra Voice- A smart speaker with inbuilt WiFi router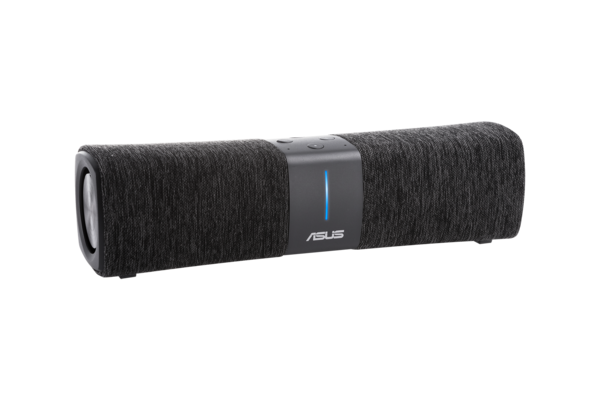 ASUS Lyra Voice is a three-in-one Triband router with built-in Amazon Alexa and a Bluetooth speaker with stereo speakers. As an AiMesh (what is AiMesh?) router, Lyra Voice enables users to easily create a powerful, seamless and flexible whole-home WiFi system.
We have designed this to look good in a living room, unlike other routers which are present in a corner of some room-Mr. Vinay Shetty, Regional Director – Components Business – India & South Asia.
Lyra Voice also works as a stand-alone router and makes a great choice for the hub of a smart-home network if a smart assistant is needed in the same location where the internet connection enters the home. As a smart-home hub, Lyra Voice provides fast and stable WiFi to all connected smart devices and makes it easy to add more AiMesh nodes to the network in the future.
Lyra Voice also features two built-in stereo speakers with passive radiators and bass reflex ports to extend resonance of low-frequency sound. y. The speaker design and tuning combined with DTS surround-sound technology enables Lyra Voice to deliver natural, full-sounding audio that's incredibly spacious and immersive. With Lyra Voice, users can play music from their favorite streaming service or stream audio from their smart device via Bluetooth. When I connected to the speaker via Bluetooth, there were connection and latency issues. The song was taking too much time to change. Hopefully, it's just a software issue which is easily fixable.
Specifications:
Model
Lyra Voice
Overview
AC2200 Mesh Router + Alexa Voice Assistant+

Bluetooth Speaker

Speaker
8-Watt stereo speaker x 2

Passive Radiator x 2

Operating frequency
2.4GHz/5GHz-1/5GHz-2
Encryption
64-bit WEP, 128-bit WEP, WPA2-PSK, WPA

PSK, WPS support

Memory size (RAM/FLASH)
512MB/256MB
Bluetooth
Bluetooth 4.2
I/O ports
WAN Port x 1, LAN Port x 1
ASUS Lyra Voice is priced at INR 24990 and will be available on Amazon as well as offline stores.
3) ASUS VG278QR & VG258QR Gaming Monitors
Designed for intense, fast-paced games, the 27-inch VG278QR, 24.5-inch VG258QR gaming monitors feature Full HD resolution coupled with an ultra-fast 0.5ms response time and blazing 165Hz refresh rate to provide super-smooth gameplay. They also feature ASUS Extreme Low Motion Blur (ELMB) technology to make objects in motion look even sharper, so gameplay is more fluid and responsive.
ASUS VG258QR and VG278QR all support gamer-centric features, such as ASUS GamePlus to enhance the in-game experience and GameVisual to provide various pre-set display modes that optimize visuals for different types of games. Both the monitors are compatible with AMD's FreeSync technology as well.
 SPECIFICATIONS
VG278QR
VG258QR
Panel size
27″ (68.6mm) Wide Screen (16:9)
24.5″ (62.2cm) Wide Screen (16:9)
Panel type
TN
TN
True resolution
1920×1080
1920×1080
Response time
0.5ms (GTG, Min.)
1ms (GTG, Avg.)
0.5ms (GTG, Min.)
1ms (GTG, Avg.)
Refresh rate
165Hz
165Hz
Extreme Low Motion Blur
Yes
Yes
GameFast Input Technology
Yes
Yes
Input / Output
DisplayPort1.2
HDMI (v1.4)
Dual Link DVI-D
Earphone Jack
Audio in
DisplayPort1.2
HDMI (v1.4)
Dual Link DVI-D
Earphone Jack
Audio in
Prices:
VG258QR – INR 26500
VG278QR – INR 31500