Have you been thinking of buying a new laptop lately? Do latest and pocket-friendly gadgets fascinate you? Then we might just have the best laptop for you, which is none other than – Lenovo Ideapad 310. This newly launched laptop comes with many exciting features at an amazing price range. Not only is it the one sure shot answer to all of the above questions, but it also is, undoubtedly, a better-quality laptop as compared to most of the existing lots in the market. But is it the best? Let's find out.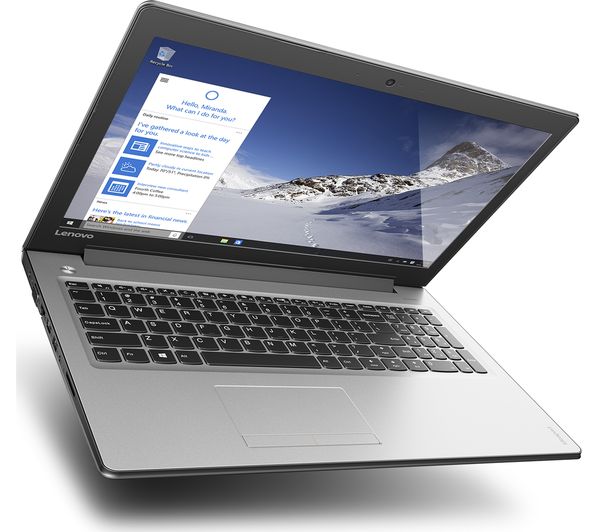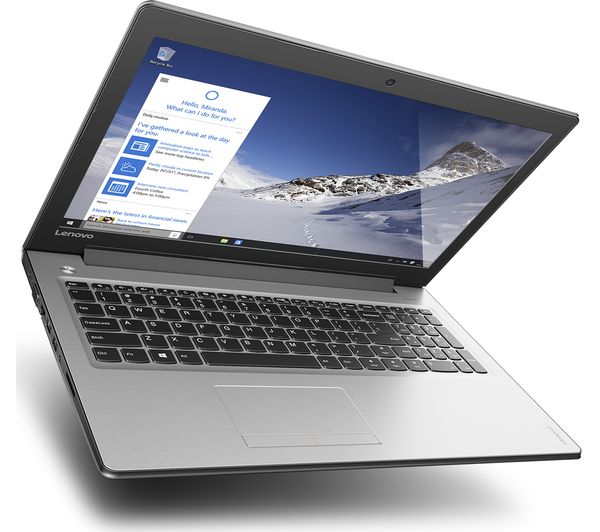 Lenovo Ideapad 310:
Lenovo first introduced the Ideapad 310 and Ideapad 510 together. Their launch in the Indian market was done in October 2016. There were also some of the cheap laptops in the same range but this model has some good features too. Let's now head on to some of the striking features of this laptop.
Lenovo IdeaPad 310 is backed with the latest 7th generation Intel Core i5 7200U processor running on Windows 10 Home Operating System. It comes with 4GB DDR4 RAM. The handy screen size of 15.6 inches which is actually a Full HD IPS Display coupled with a screen resolution of 1920 x 1080 pixels, enhances gaming, surfing, and visual experience. Lenovo Ideapad 310 also has N16V-GMR1 DDR3L Graphics processor and a hard drive space of 1 TB. Not only this, it flaunts a 1 MP webcam with microphone for better video calling and recording experience, Trackpad for scrolling and navigation, and a built-in DVD Drive. The features ensure that you get a never before experience all through the day.
Coming to the price, Lenovo Ideapad 310 is available on Amazon.in at a very reasonable price point of Rs. 46,990 only. If are an HFDC cardholder then with current Amazon HDFC offer you can grab additional 10% cashback. This price is very cheap if we take into consideration the Intel i5 7th Gen processor and other exquisite features of this laptop.  Buying from Amazon also gives you a choice to either pay full at the beginning or make use of the no cost EMI offer.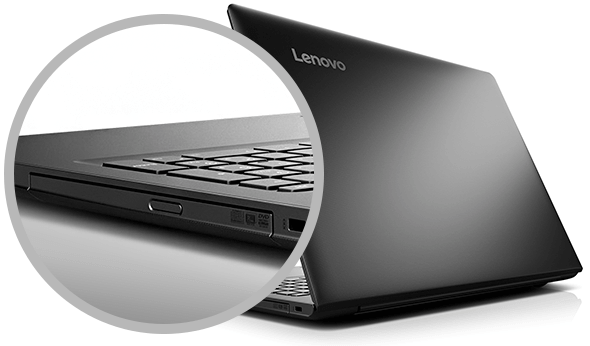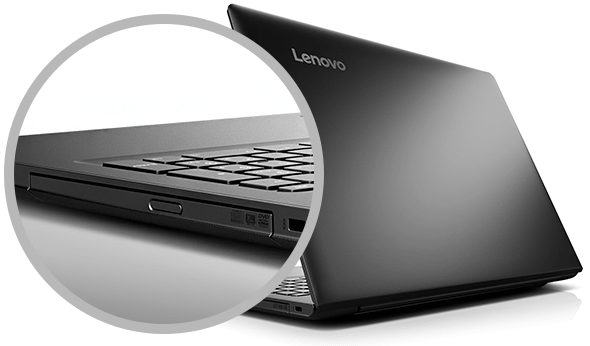 Pros:
Lenovo Ideapad 310 has plenty of features that make it stand out from the rest of the crowd-
The Look- The laptop offers a very clean and simplistic design. The silver-colour adds a touch of sophistication to the laptop and resembles aluminum. The sides, on the other hand, are black and flat. This Black & White contrast gives the notebook a classy retro look.
However, the interior is a different story. Sturdy from top to bottom except at the middle of the keyboard which feels really comfortable with the popular AccuType design, this laptop has got the looks to watch for.
The Cost- Lenovo Ideapad 310 comes at an unbelievable price point of just Rs 46,690. Most other companies do not give such a powerful processor in this range. Even if they do, there is surely a significant compromise made on some other aspect of performance.
Take Lenovo Yoga 510 Notebook, for instance, which is also equipped with the 7th Gen processor, but costs around 13,000 more or Dell Inspiron 500, which has roughly the same specifications as the Ideapad 310, but costs approximately Rs 12,000 more. So, Lenovo Ideapad is very cost-efficient.
The Processor- Equipped with an Intel Core i7-6500U (Skylake) dual-core processor, the Notebook's CPU offers better than sufficient performance results for its most users. A 2.5 GHz base clock speed, that can be increased to 3 GHz (two cores) or 3.1 GHz (one core), using Turbo, is offered by the processor. The Cinebench R15 test, a tool to compare graphics and performance across various platforms and processors, gives Lenovo Ideapad 310 total 131 points as opposed to the 74 points to Lenovo Ideapad 500 (AMD A10-8700 Processor), proving  310 to be a much better performer.
Cons:
Lenovo Ideapad 310, just like everything else in this world, is far from perfect. Here are the factors it needs serious improvement on-
The Screen- Having a glossy screen with a default resolution of 1366×768 pixels, the display of Lenovo Ideapad 310 offers a fairly good contrast of 714:1, but the brightness feels insufficient. Not only this, many instances of PWM (Pulse Width Modulation) flickering at a rate of 50 Hz at 80% or lower brightness levels, has also been observed. The quality of visual also decreases as we change the viewing angles, with the occurrence of contrast shift across the board. Besides, the device also shows flickering at the time of power adapter connection. All of the above factors, on prolonged exposure, may result in headaches and eye problems for users.
The Battery- The battery capacity is on the lower side, at just 30Wh, so that reflects in the performance too. When the Windows power profile is "Balanced", the notebook is not in power saving mode, and the brightness is set to 150 cd/m², the IdeaPad reaches a run time of just 5:32 h, which is quite an average battery life.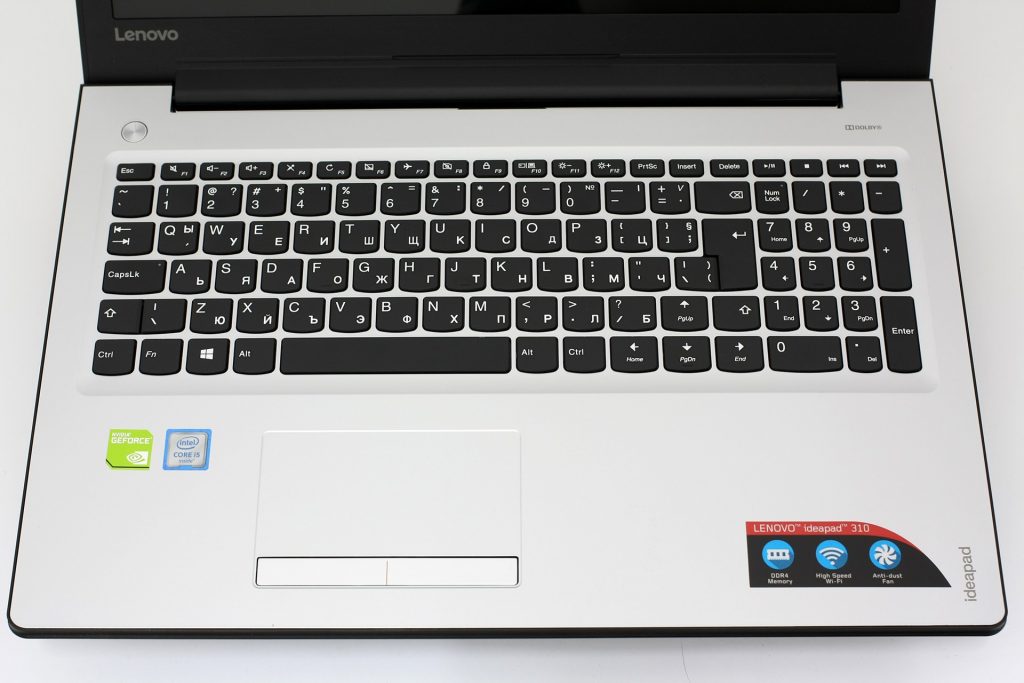 So, is it the best from Lenovo?
The answer is No. Going through the hardware and software configuration of Lenovo Ideapad 310, it can be clearly seen that this notebook is quite budget friendly but performance wise, it is not completely up to the standard of some of its counterparts. In simplest terms, Lenovo Ideapad 310 is okay in most respects. It is good, but certainly not the best. It gives you the latest generation Intel Core i5 processor paired with Intel Integrated Graphics, which can be considered just fine compared to most other alternatives in the market. However, the screen problems and reduced battery life are a problem we just cannot overlook.
Instead, for a few extra bucks, you can always go for the more powerful Lenovo Ideapad 510, with 8 GB RAM and offers great multimedia capabilities. It can better support the 7th Gen Intel Core I5 processor and has a 2 GB Nvidia GeForce Graphic Card to enhance your gaming experience too.
At the end of the day, the Ideapad 510 is a great improvement over 310 in terms of performance, screen quality and extended features. The notebook is available on Amazon.in at an exclusive price point of Rs 59,990 only. Additionally, you can use the available electronics offers to trim down your cost considerably.
Conclusion:
Overall, Lenovo IdeaPad 310 is an amazingly designed yet affordable 15-inch gadget with newer hardware but might not necessarily be future-proof. So if you are planning to buy a laptop with nice features but have a stringent budget window of around Rs 45,000, then you can surely go for this grab. All in all, Lenovo Ideapad 310 is a very sophisticated, stylish yet powerful laptop available in a very reasonable price range, but isn't still the best from Lenovo.