Lenovo a brand which use to focus on the budget segment of smartphones is back with some of the new devices like Lenovo K9 and Lenovo A5. Both these phones lie in the low-budget(Lower than Rs.10,000) price point. The Lenovo K9 comes with a quad camera AI setup(dual in front and back) and the A5 has a whooping 4000 mAh battery. I have used Lenovo K9 more than the A5 so here are the views on this deivce. It surely does pack some decent specs in the price point. But is Lenovo K9 worth buying? Let us find out with a full review of the device.
Is Lenovo K9 worth buying?
Design: 9/10
Lenovo K9 is covered with glass on the front and the back with aluminium alloy frame. The back has a shiny linear trail and is visible when you move it with vertical axis. On the bottom it has the type C port, speaker grill, and the 3.5 mm audio jack with power button & volume rockers to the right. On the left is the hybrid SIM card tray with fingerprint sensor on the back. The navigation button are on screen with some considerable bezel on the top and bottom. From the design point of view, the device looks just great and that too with such attractive price point. Apart from the bit of the bezels on the front, I would say the device is sleek and feels premium for the price.
Display: 8.5/10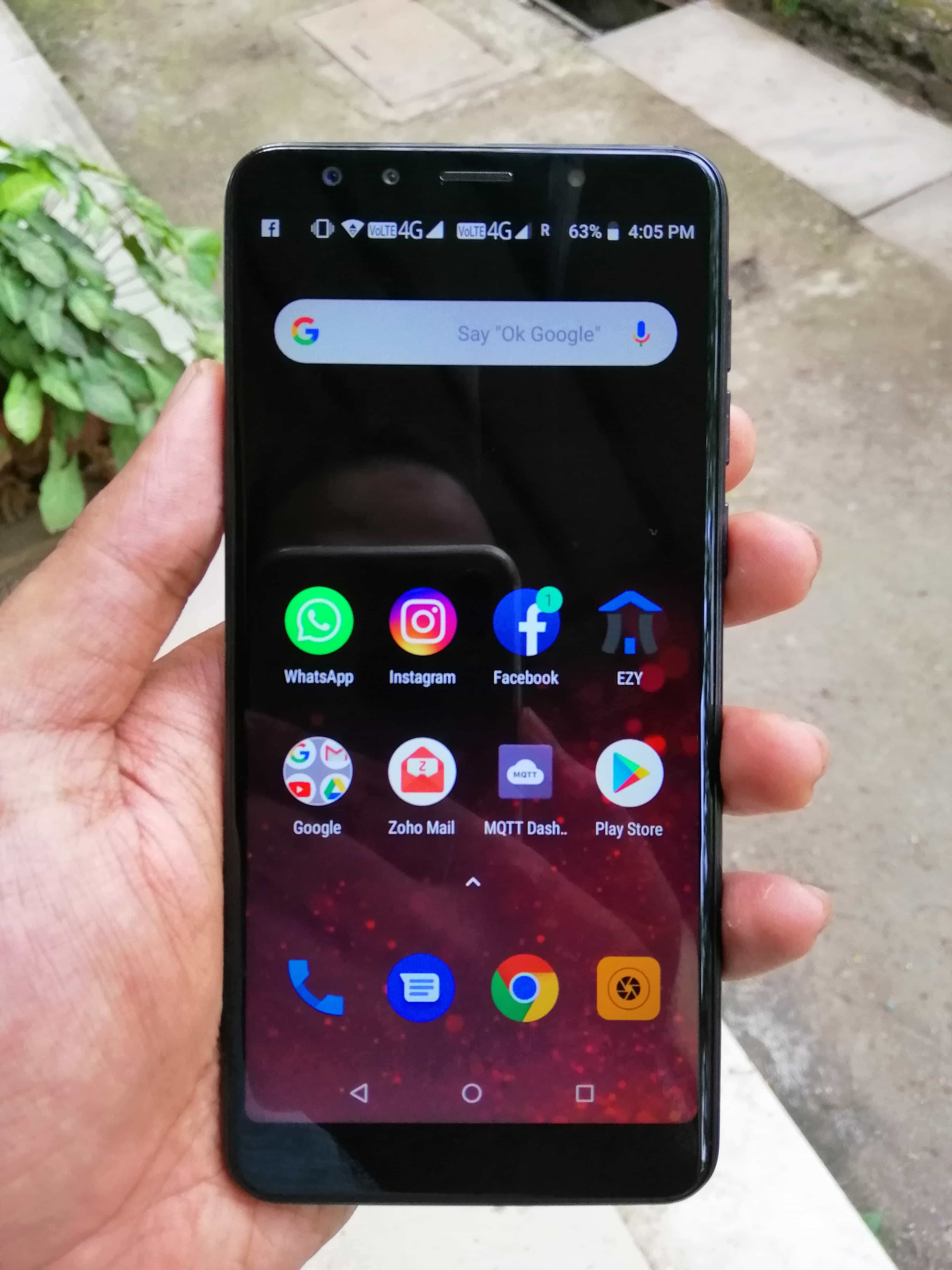 The new Lenovo K9 comes with a 5.7 inch 18:9 HD IPS LCD display. The viewing angles of the display is good for watching videos/movies etc. The brightness is great and the device can be used in outdoors with sunlight. There is no dedicated gorilla glass protection, but the build quality of device looks good. I tried some drop tests from pocket length and above, but the device was able to survive every fall without any damage in particular. The glass back and front is made up of some toughened glass because of which it manages to avoid scratches too. Though it catches few fingerprint smudges due to glass surface. The navigation buttons are on screen itself. I would say the display does a pretty decent job.
Performance: 9/10
Let us start with hardware first. Lenovo K9 comes with a Helio P22 octacore processor clocked at 2.0 GHz with Mediatek MT6762 chipset. It has 3GB of RAM and 32 GB of ROM. When you boot up the device and start using it with various apps, you will see how snappy and fast it is. Frankly speaking, I never expected this kind of performance from a low budget device. But it surely did amaze me, and I found out one of the core reasons. By default Lenovo has turned of the window animation, transition scale and other factors to 0. This is one of the reason the device feels so quick to open up apps and switch between them. I had to turn on developer option to confirm the same. Though it seems like a good idea for the low-budget smartphones. Coming to the gaming performance, it has a PowerVR G8320 GPU which can support decent gaming. I tried playing the very famous PUBG game on this device at medium and low graphics setting. On medium I experienced a lot of lag, but on low graphics the experience was much better. I also tried Asphalt 9 high-performance mode, and the results were quite the same. You can play high graphic games on K9 at low graphics for a better performance and for low graphics game it works all fine. Though a bit more of performance from the processor would have made the gaming experience much better. The normal usage of apps on this device is excellent with a very few app crashes. Multitasking is also great with Lenovo K9. The device doesnt heats up much during gaming and you can barely feel the heat.
On the software end it comes with Android 8.1.0 with a stock like UI. It comes with some preinstalled games and apps(bloatwares) which you can remove. The stock like UI does feel great to use if we compare it to other companies fancy UI skins. The fingerprint sensor takes quite some time to record your fingerprint, but works fine to detect it afterwards. There is no face-recognition on this device. Overall the performance of the device is good and one of the key features when it comes to K9 and its budget.
Camera: 7.5/10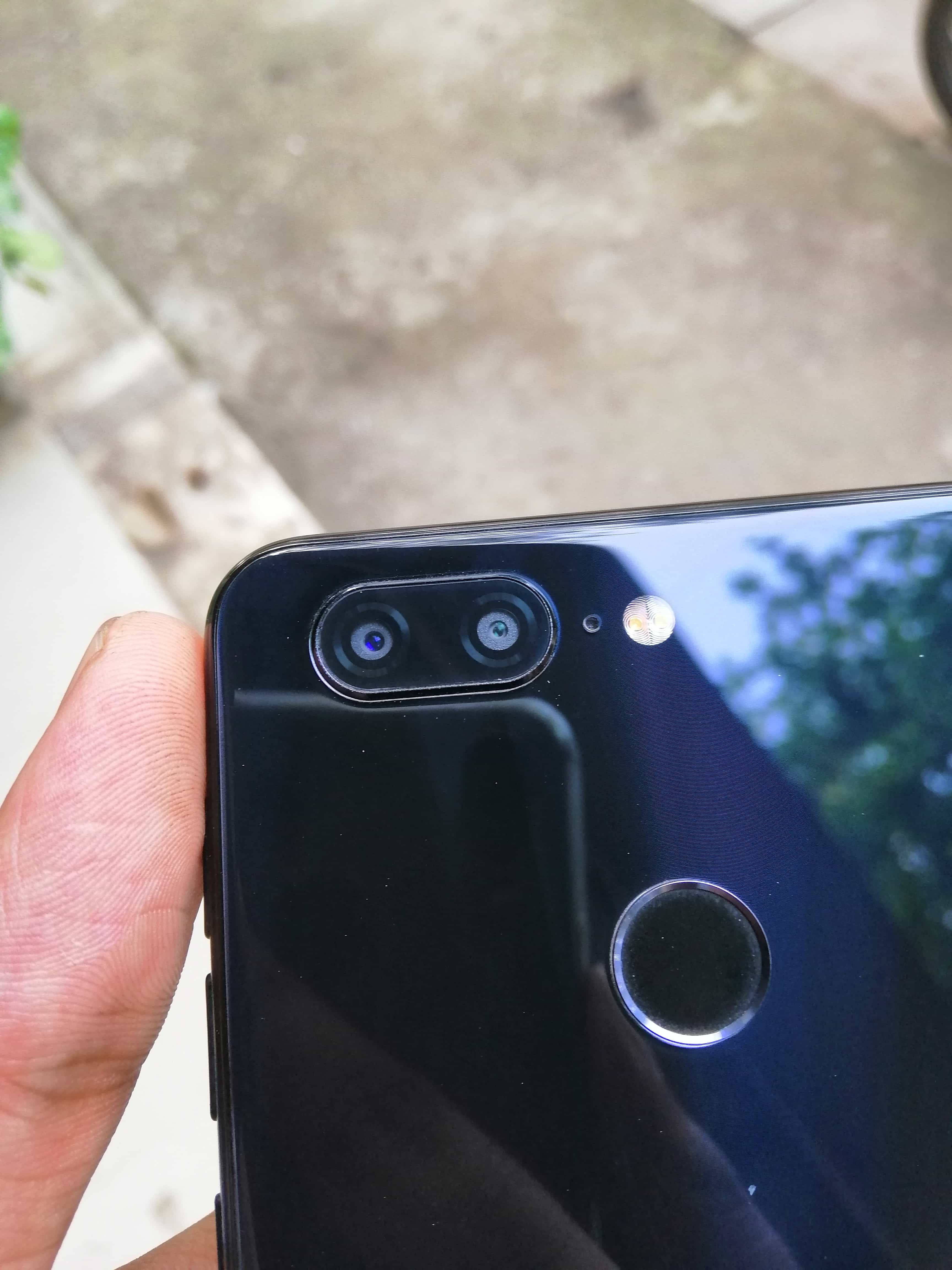 The Lenovo K9 comes with a quad camera setup having 13MP + 5MP shooter on both front and the back. There is flash again both on the front and the back. Front flash feature is not something which you normally see in every device. It does help to take some decent selfies in low light. With Lenovo K9 you can click some decent pictures in adequate light. The shutter speed of the camera is quite less because of which the camera is quite fast to click pictures. One needs to hold the camera still as many of the pictures clicked by me were a bit shaky. Also the bokeh mode was not at all impressive. It was able to blur the background to some extent, but it needs improvement. Lenovo needs to work on the camera end to improve it on its devices.
Lenovo K9 Photos Gallery:
Sound and Connectivity: 8.5/10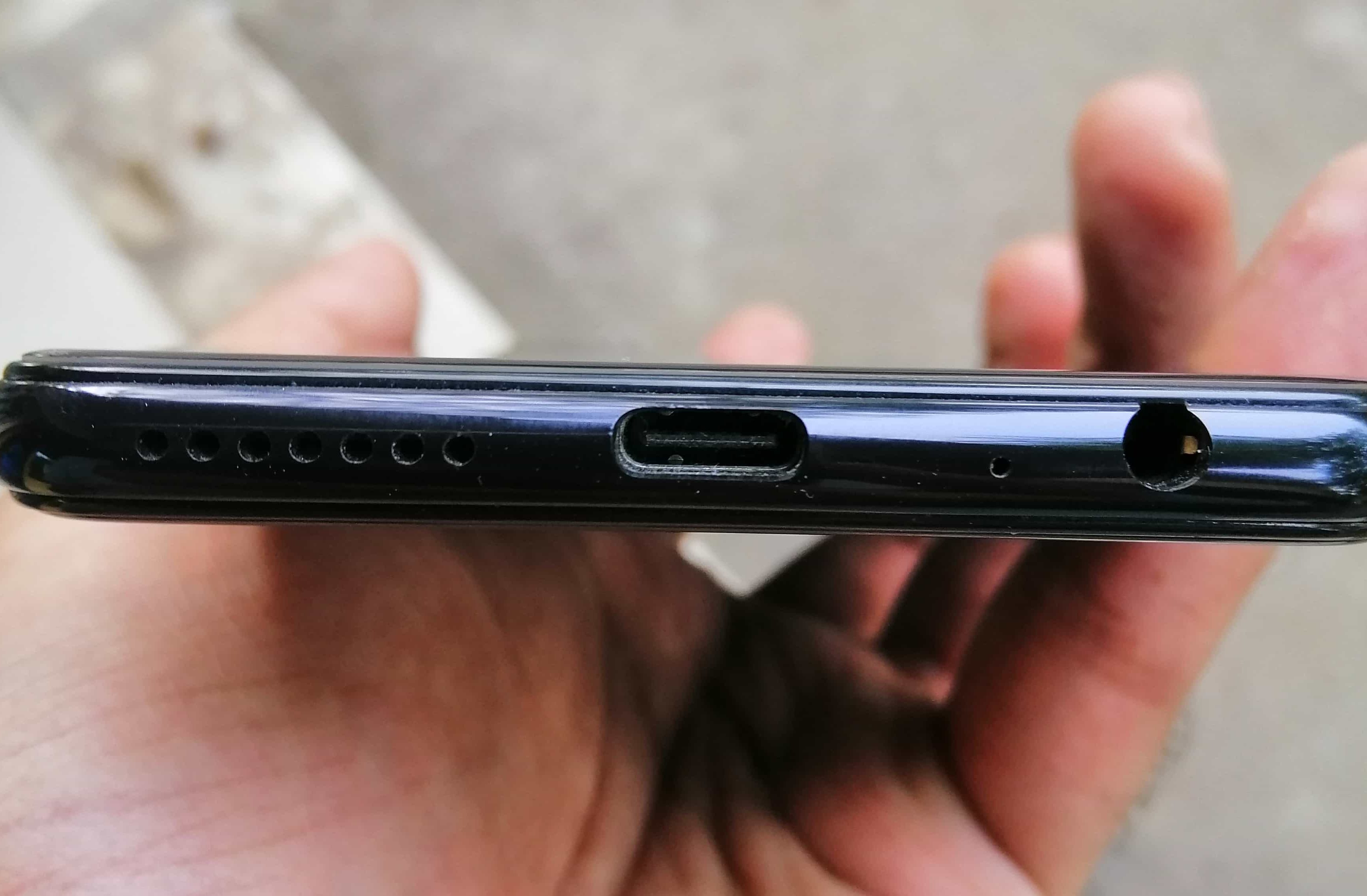 The speaker is located on the bottom of the device. It is pretty loud and clear which makes the movie watching experience good. As for the connectivity the device has basic options of Wifi, bluetooth, & GPS. Though it lacked magnetic sensor/magnetometer which was a real shock. When I launched the maps it took me a while to figure out that my orientation is not shown because of the missing magnentic sensor. Also the GPS takes sometime to acquire fix which should be fixed with a software update if possible. Apart from that it offers hybrid SIM slot and supports dual 4G which is a very necessary feature. That means you can use two JIO sims with network connection on both of them. I didn't have the best of experience with the microphone while on a call, I had to keep the phone in a proper position for the other person to hear me perfectly.
Battery: 8.5/10
Lenovo K9 comes with a 3000 mAh battery. It will last till evening with power usage and full day with medium usage. I always have Wifi or 4G connection turned on with bluetooth and sometimes GPS. With 3 hrs of video playback and frequent calling, messaging the device lasts till evening and sometimes full day too. I was pretty satisified with the device battery. Lenovo says that it comes with quick charging feature, though it has a power rating of 10W with 5V and 2A. It takes about 2-2.5hrs approx to charge the device from 0 to 100 percent. Initially it took more time than but once the battery got calibrated the time reduced.
Price and availability:
The Lenovo K9 is priced at 8,999 INR and is available exclusively on Flipkart. It comes in two colors blue and black.
Verdict:
The device Lenovo K9 is great when it comes to design, performance and battery. The software UI usage experience is good too. The factors which I think can be improved includes camera performance, magnetometer, microphone audio quality input. Apart from these factors the device in good and can give a tough competition to the Redmi Series and other competitors. If you are focusing on looks and performance with decent battery then definitely go for this device. If you want a better camera then you can go with other devices. Do let me know your thoughts in the comment sections below.