Humans have evolved so fast, especially in the recent times. We have come a long way since the invention of the wheel. From building dams for electricity to internet for building a global village, humans are creating all types of equipment to make lives easier.
One such creation is Amazon Echo. Ever thought of how cool it would be to have a running speaker assistant wherever you are which can answer all your queries, do things and tasks for you like calling someone, set alarms, check weather and update you on news. It is like an assistant who will do as you ask.
You can check this review out to understand the device better, so as to buy it in future. There are some amazing amazon promocode that will not only make you want to order it right away but also help you in saving money without burning a hole in your pocket.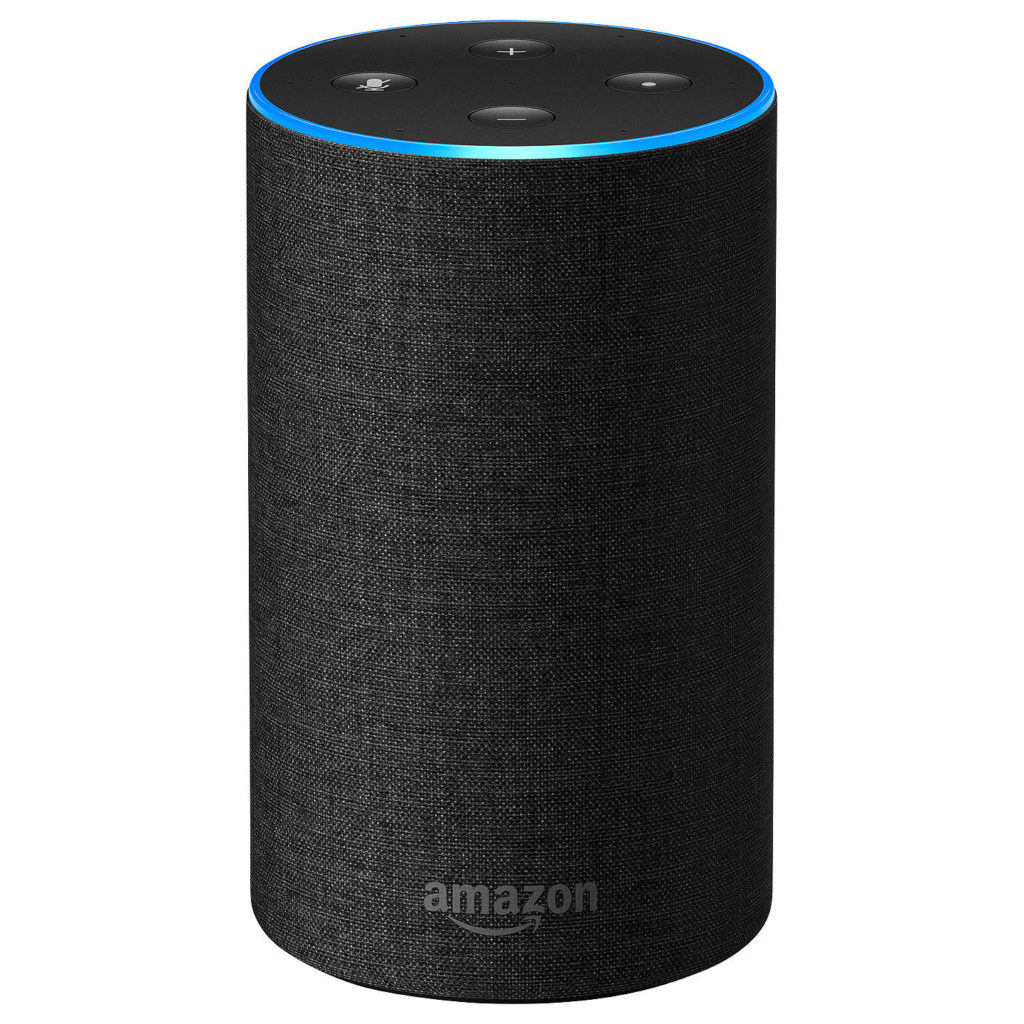 Design 
Amazon Echo is a smart speaker with a cylindrical shape, about 5.8-inch-tall and is approximately 2/3 the height of the original version. It has a black cover but also comes in various other colours like grey, walnut or oak finish, or metallic silver finish. On the top of Echo you will find physical buttons to start a voice command, control volume or mute a microphone. The body of Echo is surrounded by a removable fabric cover. You can find a light ring along the border of the upper surface to let users know about the status of Echo.
Amazon Echo is a hands-free smart speaker that works by the control of the person's voice. On switching it on, it connects to Alexa – a cloud based voice service. Alexa is like your online assistant and you can ask it to do tasks like play music, videos and TV, make phone calls, check weather and news, set alarms, control smart home devices, and much more.
Features
The most amazing feature about Amazon Echo are 360° omnidirectional Bluetooth speakers. With the immersive speaker quality and 7 internal microphones that are installed inside it, these speakers make Amazon Echo way better than any other smart speaker in the league. The sound quality is so brilliant that the room is filled with its amazing voice and will give anyone a feeling as if Alexa is sitting with you in the room and conversing.
Other than its powerful speakers, Echo also boasts of various other cool features. The Echo is getting smarter by the minute, learning and adapting from its environment, adding new set of skills and tricks, with the most amazing features that you won't believe. Amazon has also recently expanded its ecosystem with the Echo Dot, Amazon Tap, Echo Spot, and Echo Show.
Amazon has also added the Multi-Room Audio feature who was long demanded by customers to be added in Echo speakers. The Alexa App has various echo skills too to make lives easier for its owners. Amazon Echo is like a tech assistant that listens to all your commands and does as is told. It is a great addition for a family as you can set multiple timers and alarms on it. You can also control your smart home by installing echo-adaptive appliances like Philips lights, Nest and Sensi. One can also receive news, weather or traffic updates through Alexa. You can give your shopping list and to-do list and Alexa will check items off the list for you. The best part about Amazon Echo is its association with amazon, which helps make things so easy for its users to be connected with amazon, for online purchases, tracking orders or using Amazon Prime.
These incredible features make Amazon Echo one of the strongest contenders in the smart speakers' competition. You can get yourself one through various online stores using amazon offers today that will help you save big on the purchase.
Performance
It is really easy to use Amazon Echo. You just have to install Amazon Alexa App on your phone and purchase your Amazon Echo. Then you head to settings, set up your device and follow the setup instructions.
First things first, the speaker quality. The sound quality of Amazon Echo is pretty good, as the audio sounds clear and crisp. Amazon has installed a 0.6-inch tweeter and 2.5-inch woofer into the device, which is powered by Dolby. It is this that makes the sound quality so detailed and clear. But at high volumes, you can experience a little distortion. But at this price, it's a fantastic buy that one shouldn't miss out on.
Then comes the App, Alexa. The Alexa app is wonderful and very easy to use. Its quick and responsive user interface makes working with Alexa very convenient. Amazon has invested a lot in smart home integration and this can be seen through Alexa as it works great with a number of smart devices than any other voice assistant around. At the skills level, it maintains the same level as other smart speakers. As a result, you can now control some devices directly from the app.
Amazon offers many other options like Echo with different price variations. Echo obviously stands out as it is the medium ranged speaker providing both basic voice assistant support or have a separate stereo and also gives you high-end features like more smart skills and better sound quality. It is a fantastic buy for anyone who is looking for a smart assistant for home control, plus well-amplified, crystal clear audio system. In this price range, it is really the best purchase.
Pros and Cons
There are a great number of pros and cons to Echo that are discussed here. First comes the pros or the good things about Echo. At the price given, it is of excellent value. It is very easy to set up, and has a wonderful voice assistant Alexa who has expandable range of skills that develop day by day. Its clean audio and simple voice control is a breeze to the ears and makes Echo a worthy buy.
One of the features that limits Echo is that the speaker quality could be better. Alexa is great but it is hardly a competition to Google home.
Review
There are a number of mixed review for Amazon Echo that will surely help customers make the right choice. Techradar says that there are a variety of plus points to the latest Amazon Echo (2nd generation), like how the smart speaker is a refreshing update to the Amazon range, its price has dropped and the design has also become very elegant. Additionally, the voice assistant app Alexa gets better and learns new skills with each passing month.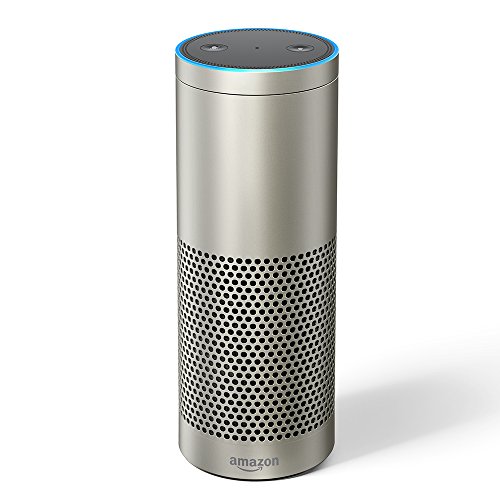 IGN also states that although Amazon Echo's audio quality isn't as good as Google Home's, but the Skills are what really sets it apart. Echo can work with so many devices and services that makes it more versatile for its uses.
TurboFuture also has similar views on Echo's performance that in the price range given, Echo is one of the best smart speakers and definitely more versatile than other devices.
Conclusion
Today, speakers have long overthrown by smart-speakers. Now we have virtual assistants coming in in the form of small pods that not only help us in our daily tasks, but also keep us updated about news, weather and traffic. Amazon is known to be the best in its league for online shopping store, and now it has successfully expanded to tech sector as well. Echo is one of the best smart speakers in the market and with the audio system quality, and the virtual assistant features as good as that, it's a hard to miss deal that one should definitely go for. At the price range given, it is a clear winner.