Once I accidentally deleted one Partition of my cousin's PC. It contained a total Data of Around 120 Gb. So, is that all the Data from the partition gone permanently with just Few clicks?? The Answer is no. When we delete the partition or the Data, only the name assigned to it is deleted, while our data still exists on HardDrive. It gets permanently deleted only when you add another data, and the old one gets replaced. So today we will see, how to recover data from deleted partition.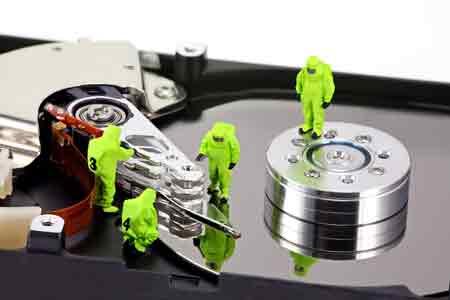 First things first. I will recommend that, after deleting or formatting partition accidentally, don't copy any another data in the partition and also don't Format it. Next thing you have to do is, you will have to arrange space equivalent to that you have lost. You can either free up another partition or arrange a external hard disk. The reason behind this is that, you can't recover data in the same space from where you lost it.
How to recover data from deleted partition??
You will need a software named Active File Recovery.
Download it from HERE

Install it on your PC/laptop.
Run the software. Now select the deleted Partition (it will show as unallocated space or u can check drive letter if you have formatted).
Now select SUPER scan (Recommended) and not Quick. You will have to wait till it completes scanning. It may take some time.
After the Scan is completed, it will show all the data that can be recovered.
Just select the files you want to recover, then right click and select 'recover' option.
Now give the location where you want to recover the data(Do not specify the same drive from where you have lost it)

This recovering will also take time depending on amount of the Data to be recovered.
And that's it. Your all data will be recovered.
You can Watch Video Tutorial HERE.
Believe me this Method really works. I myself have recovered 120Gb of Data as it is, otherwise my cousin would have killed me. You can rely on this software. So this method will definitely provide ans to the question, how to recover data from deleted partition. If you have any queries regarding  the above method, feel free to comment. Also share your experience with us.
JOIN US on