I am a technology addict in real life who can't stay apart from it. It's like one of the primary needs that i need to survive. It doesn't matter where i am, what i am doing, i am just Plugged In. If it's an addiction, then i like to stay with it forever. Today's devices are transformed to work in every condition. Traditionally we had PC which were not at all portable. So we could use them only when we were at home or office. Now we have highly portable devices that can be used anywhere irrespective of the location factor. This makes these devices more addictive and hard to stay away from.So how these transforming devices keep me hooked into technology? What do they have that attracts me, no matter where i am or what i am doing. All the answers would be given by me today in this post.
The one recent thing that amazes me the most is the HYBRID devices. Devices that can transform from one form to another, fitting just perfect to give us convenience and ease of use. The new device Transformer book T100 by Asus is the one i am talking about. Its like the perfect device to use in every condition, no matter where you are, it will transform itself and make itself convenient for use. Even after transformation, there is no degradation in the performance.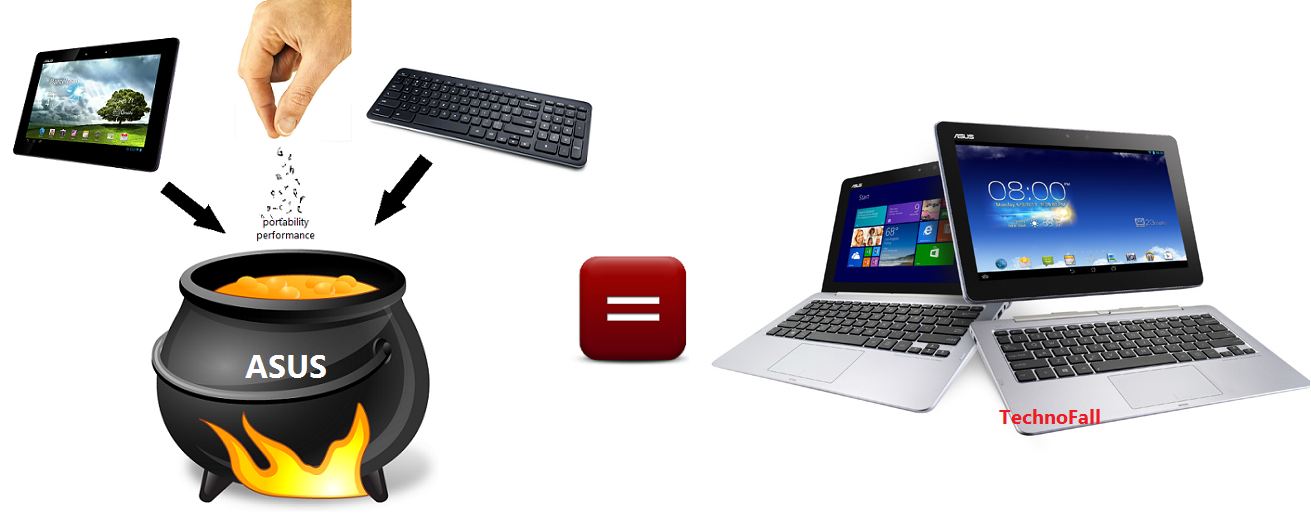 Talking about myself, i never stay at one place too much longer, meaning i am always on move. Being an engineering student i am never at ease, first it's the college then the classes. Most of the time i am travelling and as i said earlier, i can't survive without technology and gadgets. I need to be connected to the outside world. Other than that, i have many things to do that can't be completed all at home. So if i had Transformer T100 that can adapt to every environment, it would fulfill all my technology hunger. So what all related to technology i like to do when i am on the move.
The first and foremost thing that i love to do is watch movies and Hollywood TV serials. My mind just feeds on mysterious stories, no matter its fiction or real. Now in real time i have a smartphone, but the 4-5 inch screen won't suffice my needs. Its just boring to keep starring at this small screen, and you know it just takes out all the fun. Next thing i can think of is my bulky laptop, which is some what portable, but its highly inconvenient to carry all the time. In short i need a screen that is big and portable, guess what i am talking about a tablet. Now the first feature of Transformer T100 can do is that, it can transform itself into a tablet. Just detach the keyboard and you are left with exactly what i need to watch movies – A Big 10 inch Screen. Now you can say that a normal tablet can fulfill that, so what's the need of Transformer book T100? Well wait a bit longer to find out the answer to that.
Next thing that comes in my priority cum fun list is to do some work. In my case by work i mean to do coding. Studying software engineering involves writing thousands of lines of code. Ofcourse you can't write codes on a mobile or tablet as its not convenient. The only choice we have is using a laptop. But again carrying a bulky laptop everyday seems tedious. But instead if i had a light weight laptop, it would do the job. So another form in which Transformer book T100 can transform is a Laptop. You just need to attach the keyboard (click) and its done. The weight of the hybrid notebook T100 will be around 1kg (both tablet and keyboard together)which is much less than the 2.5kg laptop. So your previous question about using tablet vs Transformer book T100 is now answered.
Another thing i love being a blogger is to write and express my thoughts. It may be an article, report for some project, preparing presentations or anything. So using a physical keyboard rather than tapping on virtual keyboards is easier. Also having a touchpad helps in clicking on small buttons and it is highly accurate, rather than tapping with your huge finger. Asus T100 also comes with MS Office Home & Student 2013 which can be used to edit documents and make powerpoint presentations. It makes my job much easier. Oh i forgot one activity that i do the most and it's related to typing. Any guesses?? It's the thing that we all youngster's like to do – Chatting. In this world of smartphones with touch interfaces, the one thing that i miss the most is the physical buttons on the traditional mobiles. The feel of typing using that buttons has no match with the vibration of virtual keyboards. So you can use the keyboard on Asus T100 and bring back that feeling. Though if i want, i can always detach the keyboard and use it as tablet too while i am standing or moving.
Can you guess what will be another activity that free's my mind and makes travelling less hectic?? Not able to guess, it's Gaming. I love playing all types of games, and action gaming is the favorite. At home we all use PC or laptop for that, and while outside we prefer smartphones. But right now i am on move, so the tablet form of T100 would be the most preferable for me as it has bigger screen so ultimate fun. With a quad core Intel Atom processor, 2GB ram, and Intel hd graphics the fun would be double.
One experience i would like to share with you which happened with me in that past few days. I was using my traditional laptop on the move, and trying to make as much of use i can from it. This is what happened to its right hinge. It broke down because i used it more in travelling which was a bit shaky and it affected the mechanism.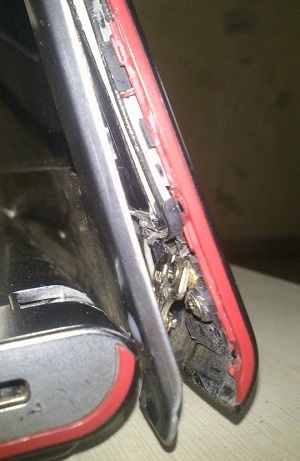 It was just because my bulky laptop couldn't adapt to the environment and it resulted in this. So it would all be avoided if i had a Transformer notebook T100 that i used on the go.
Leaving all the sad talks behind, lets move on to another fun thing that i like to do when i am on move i.e. communicating with people. Now that can be via chat, or by making a voice call. But i do in a more realistic manner i.e. video calling. I do have a 1.2 Mp front facing camera in the Transformer T100 which makes my video calling experience much better. Another use of that front facing camera is to take selfies.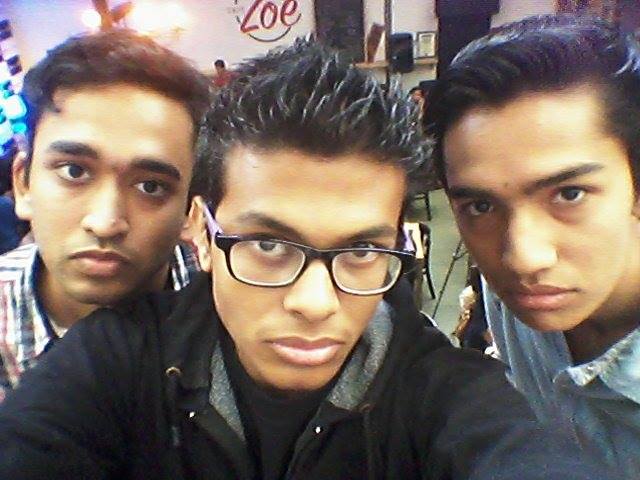 Taking selfie is sort of fun-ritual type of thing that we always do whenever we go in some events together. So using the Tablet form of T100 i can take as much of selfies i want. Also i can share these pictures, movies and my collections of songs and share it with my friend using hi-speed USB 3.0 port.
So that covers most of the things that i could do with Transformer Notebook T100. One major thing that any device on the move needs is Battery power. But thankfully Asus has provided a good battery backup of 10-11 hours in T100 which makes it's perfect. The device pricing is also affordable which makes it in your budget.
So now you can realize why i am in favor of such Hybrid devices like T100. They are not only a tablet, not bulky as laptop, but they give the added advantage by transforming themselves in both forms without degrading performance.
Much of the jabber jabber from my side, now it's your turn to share with me, what would you do with the new Transformer notebook T100. Share your side of story in the comment section below.