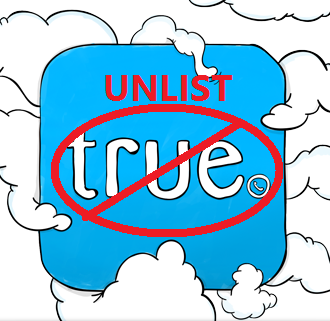 Truecaller is a online phone directory that keeps record of the numbers along with their names. It also has app for android, iphone, windows phone, blackberry, and symbian. Using this apps you can know the name of unknown caller. Truecaller is normally a useful directory to run a check for unknown numbers names. Whenever someone installs truecaller app and updates the phonebook, all the contacts oh his/her phone gets uploaded to the directory. But some people may face Privacy issues, and wish to remove number from truecaller directory. So today we will let such people's wish come true.
How to remove number from truecaller directory?
Truecaller itself provides the feature to unlist your number from their directory.
Visit this LINK.
Select your country. Then fill out the your phone number along with the Re-captcha, and click on message button i.e. send. (Refer image below)
You will now receive a confirmation message that your number has been successfully unlisted. It may take 24 hrs for the change to come in affect.
After that if you go and run a search in truecaller with your number, you will not find your name.
This is how you can unlist number from truecaller.
Also read: How to find name of unknown caller
If you really have some serious privacy issues, then you can freely opt for this option. But Truecaller is a great directory where you can find the name of many unknown numbers. So i would suggest that you don't unlist, unless and until its a serious matter. 

If you have any doubts regarding this tutorial, then do post them in the comment section below. I will get to your doubts as soon as possible.
Also JOIN TechnoFall on