In the month of Feb this year, PTron launched a Bluetooth sports earphone called as Soundrush. We got out hands on the earphone and used it for two months to test the capabilities. It has got a sporty look and I got the yellow color model. The Bluetooth earphones are of the low-budget range so keep the expectations accordingly. So let us check out different aspects of PTron Soundrush Bluetooth earphones.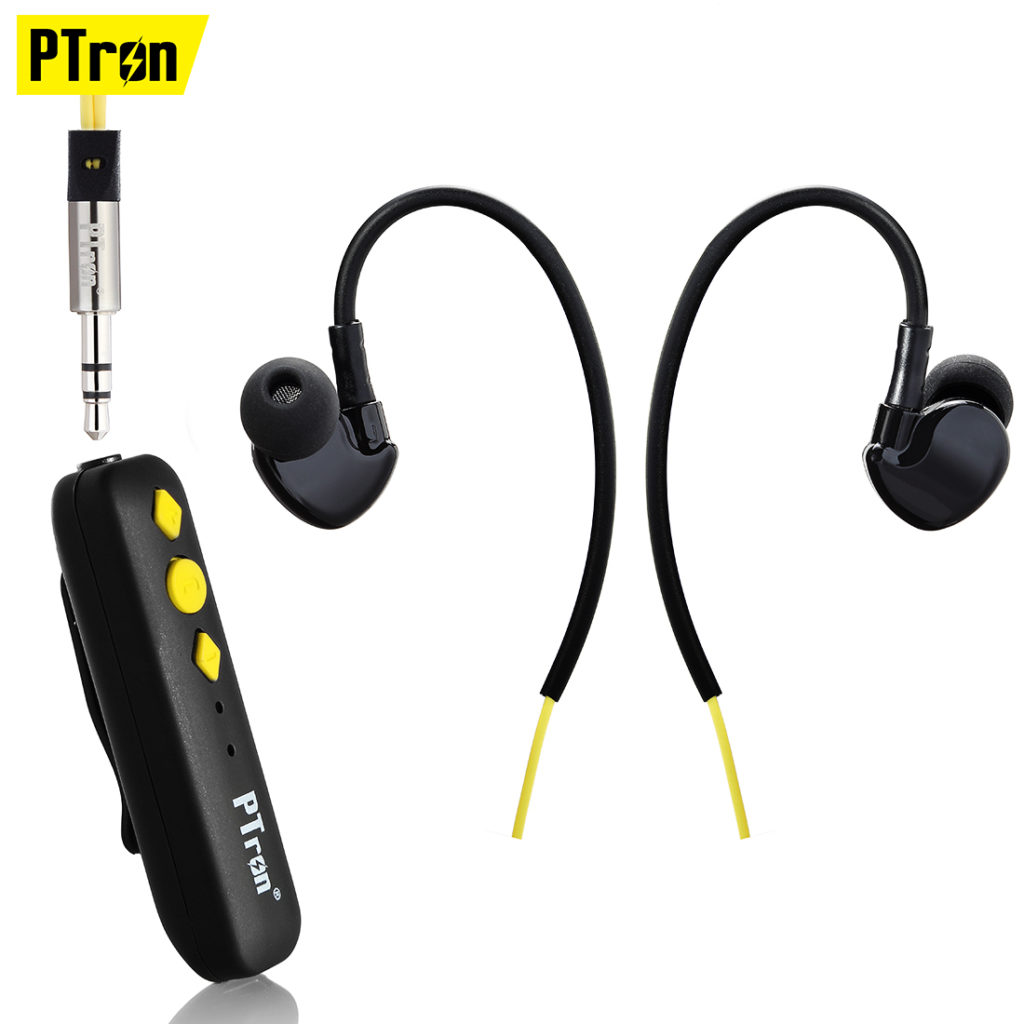 PTron Soundrush bluetooth earphones review:
Design and build
The build quality of the earphones is good and it is built out of rubber and plastic with a metallic finish. The earphones have a glossy finish on them with matte rubber insulation on the wire. The design is made such that they go over the ears securing them tightly so they don't come off while you run or jog. After a while, you will forget that you have the earphones on you. The build quality justifies the cost and one can buy them without worrying about this factor.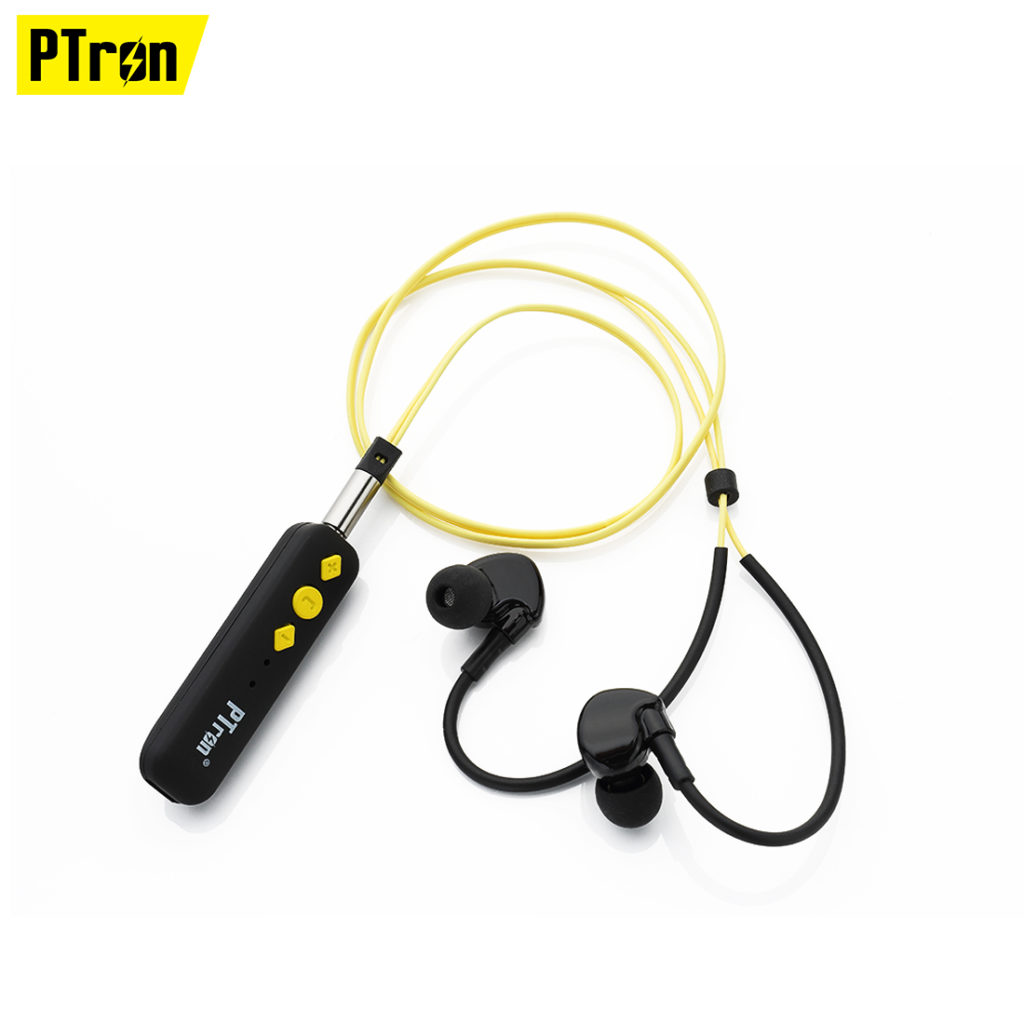 Features
The earphones go into this Bluetooth button module. It has three buttons on it for play/pause, changing track/volume. The earphones can be used as normal earphones too if the battery runs out by simply plugging out of the aux port of the module. It has a built-in mic to receive calls over bluetooth without using the smartphone. The module has a micro-USB port using which you can charge the earphones. It takes about 2 hrs of time to charge the earphones and lasts for 5-6 hrs for music playback or on call. The review unit which I received was having the problem of low audio output in the left earplug. But this might not be the case for the new piece. The audio from the earphones is loud enough and the quality is ok to considering its price point.
Features & specifications:
In-ear sports ergonomic design
Stereo quality sound output
Transmission Range: 10m (33ft)
Frequency: 20 Hz – 20 kHz
Mic sensitivity: 110+-3dB
Battery capacity: 120 mAh polymer
Charging time: Up to 2 hours
Compatible with any smart phone or tablet
PTron Soundrush earphones are available for Rs. 699 on LatestOne website. It is available in three colors – red, yellow and black. Overall the earphones are good to be used while jogging, running or even normal use. If you have a low budget and still want to try bluetooth earphones then go for this without hesitation.