Windows 8 is becoming familiar to the world slowly. The new Wiindow's Store has some amazing apps published. Also there are some interesting games like 3D Pinball Fx, Jetpack joyride etc.. But the Game today we will be discussing, has motion gaming involved. We have seen motion gaming in Xbox Kinect, but it involves its own console and hardware. But now you can play motion game in windows 8, and it uses only Webcam and you can play it on laptop, pc , tablet having Windows 8 OS.
How to play motion game in Windows 8 using webcam?
The game's name is Ball Strike. Obviously it can't be compared to the motion gaming of Xbox, but its a very basic game and still fun. You can search it on the Store with the name BallStrike or you can visit the link below.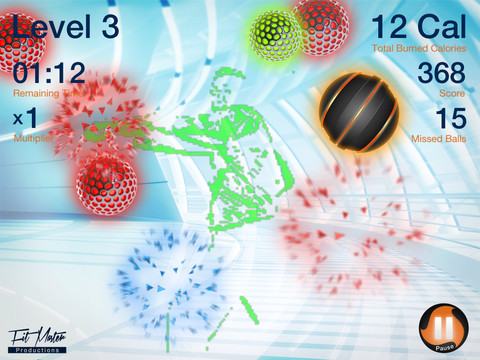 Rather than being only a Game, its a Health fitness Game to burn your calories. The game comes with a few levels to try and then if you like it, you can buy the Full version. The amazing thing about this app is, it uses only Webcam as hardware which is very common. So everyone having webcam can try it. Also it shows the number of calories burned. So install the game and give a try yourself.
If you have any doubts regarding this game, feel free to post in the comment section below. I would be happy to solve your doubts.
Also JOIN US on