Intex Technologies, one of the leading mobile handset brands, has enhanced its mobile accessories vertical with the launch of the multi-purpose Car Inverter Charger – DC-200 – for professionals on the move. The red coloured Car Inverter model DC-200 is a 200W power charger having an AC Socket, 2 USBs and a Cigarette Lighter Socket that allows 4 devices to be charged at one time. The multi-purpose Car Inverter is available at an affordable price of ₹ 3,499/-.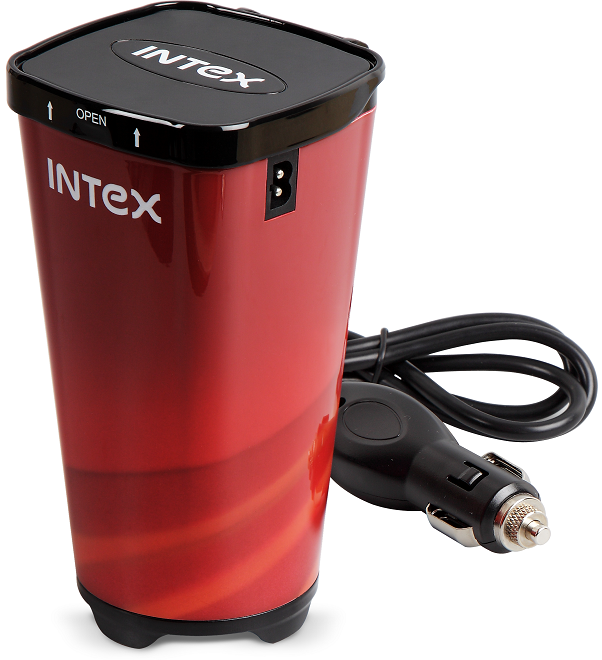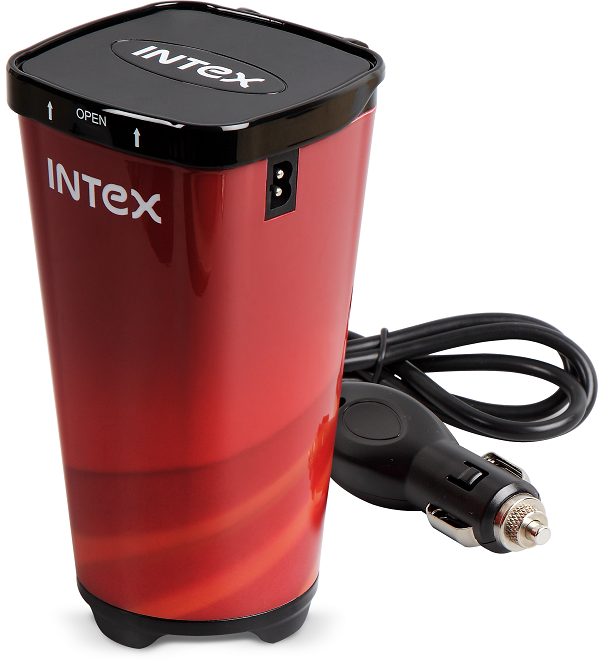 Along with DC-200, Intex's latest range of mobile accessories includes the Wireless Ear Phones flaunting a sporty look to be carried when out for walking or jogging. Also launched today were a range of Power Banks.
With the growing need to make the smartphone experience better, Intex has launched these latest accessories for the tech savvy generation.
Commenting on the launch of the Car Inverter and other mobile accessories, Mr. Manish Gupta, Business Head – Mobile Accessories, Intex Technologies, said "In today's busy lifestyle, especially for professionals, mobile accessories have become much more important than the mobile phone itself and so to cater to the convenience of the tech savvy youth, Intex has introduced the multipurpose car inverter charger. The product is especially beneficial to travelers and professionals who regularly travel by road. Intex has always designed products keeping in mind consumers' needs & demands and we are sure that the latest range of accessories will prove to be a consumer's delight."
The Intex Car Inverter DC-200 has a multi-protection system – covering overloading, overcurrent, overheating, low voltage, short circuit, low battery shutdown and surge protection, which ensure there is no harm caused to the electronic devices when charged. The DC-200 takes a DC input and converts it into an AC output, since car batteries provide DC voltage output, and most consumer electronic products work on AC power, making it useful for charging laptops, mobiles, camera and other electronic devices on the go. Key features include an AC socket, a cigarette lighter socket, and Dual USB output with silent heat emission making the DC-200 Car Inverter a unique and powerful product when travelling anywhere.
Another element present in the Car Inverter is Fuse Protection with built-in 25A/32V fuse protection. Hence, when the battery voltage goes up, it does not damage the device, but increases its life and keeps the car wiring safe. The Trip in Overload feature ensures that the car inverter while receiving high voltage (more than 15v-16v or lower than 9v-10v), automatically manages the fluctuation through overvoltage, under-voltage.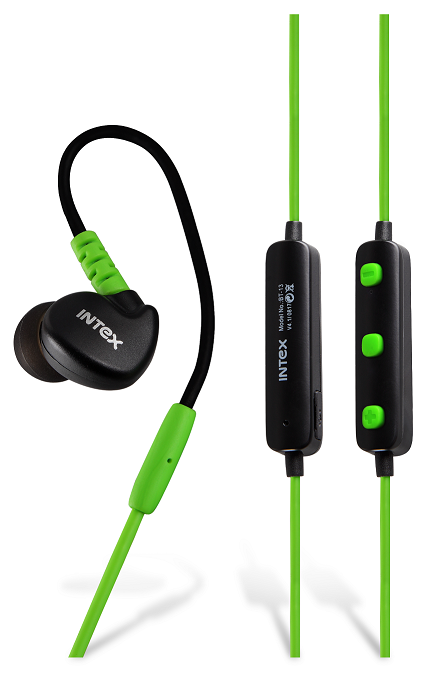 A unique mobile accessory launched today from the House of Intex is the Wireless Ear Phones BT 13 priced at ₹ 1,499. Flaunting a sporty look with excellent sound quality, it is designed specifically for sports and health/fitness enthusiasts. The earphones are comfortable to wear and don't fall off, enabling users to run and move freely. It is supported with Bluetooth V4.1 and has an operating range of up to 10 meters which is compatible with most bluetooth devices. It is also equipped with a built-in high definition microphone and has voice prompt for easy operation. The smart BT-13 earphones come in three colours – Yellow, Green and Black.
As a part of the series, Intex has also introduced Polymer Cell series of Power Banks with 6000mAh, 8000mAh and 1000mAh & 12500mAH Ion Series capacities that ensure users' phones are charged even on the go. Available in Yellow, Black and White colours, the users have the option to choose what suits them best.
Way back in 2011, Intex Technologies entered into the mobile accessories segment with the objective of narrowing the gap between mobile batteries and chargers. This gap was bridged by INTEX GO Green batteries and reliable chargers. Intex has been designing and developing mobile accessories ever since. Batteries, Chargers, Hands-free, Cables and Power banks are major products driving the business.
Key Features
Car Inverter: DC-200
Wireless Ear Phones BT 13

Output Power- 200W (250W Max.) with 2 USB Output Port (DC 5V/3.4A)

 AC Socket

Cigarette Lighter Port

Input Voltage – DC 11V~15V

Output Voltage – 220V~240V/50Hz

Multi-protection: Built-in 25A/32V fuse, overvoltage, under-voltage.

Protection: Low Battery Shutdown, Low Voltage Protection, Overload Protection, 

Short Circuit Protection, Over Temperature Protection, Surge Protection

 Version: Bluetooth V4.1.

Support mode: A2DP, AVRCP, HSP, HFP, Atp-x.

Distance: ≤10 meters.

Track: HD Stereo

Talking time: 3.5~4.5 hours

Chargers time: 1.5~2.5 hours

Standby time: 150~170 hours

Supporting function: music, Conversation, voice tone, voice prompt, battery status